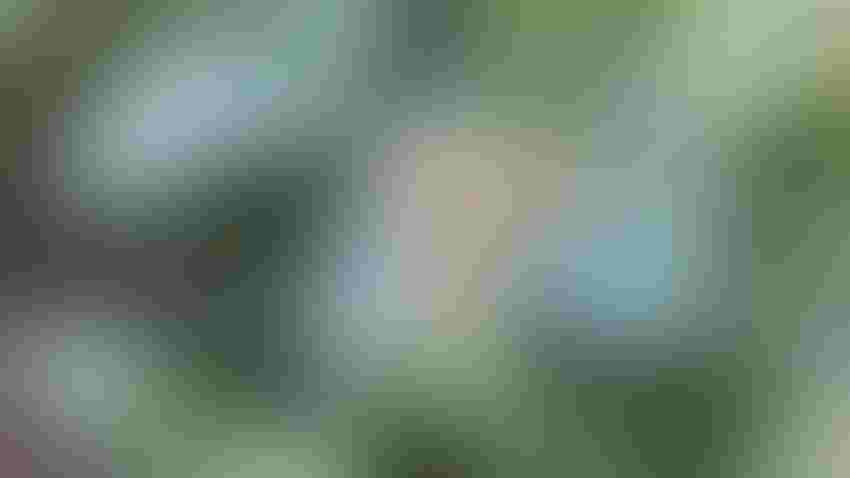 CONSERVATION: The Kansas Department of Agriculture Division of Conservation, through an appropriation from the State Water Plan Fund, will earmark an additional $1 million for conservation districts across the state to support drought mitigation practices. One such eligible practice would be planting cover crops.
Jennifer M. Latzke
Kansas Gov. Laura Kelly announced Aug. 16 that an additional $1 million has been directed to conservation districts across Kansas to support practices that will reduce erosion, promote water conservation and mitigate the effects of the ongoing drought. This is in addition to the $3.5 million distributed each year for similar conservation efforts.
Funding is provided by the Kansas Department of Agriculture Division of Conservation (KDA DOC) through an appropriation from the State Water Plan Fund. The program is administered by conservation districts across the state.
"The state continues to seek funding for conservation efforts that can maximize water resources and help make agricultural practices for farmers and ranchers more efficient and sustainable," said Mike Beam, Kansas secretary of agriculture.
The additional funding is available to landowners and producers interested in eligible water resource practices such as irrigation water management, nutrient management, planting cover crops, livestock water supplies, cross fencing, and abandoned well plugging. Contact your local conservation district at agriculture.ks.gov/conservationdistricts. 
Kansas Soybean Commission annual meeting Sept. 8
The Kansas Soybean Commission's annual meeting will be Sept. 8. Commissioners will set priorities for the upcoming checkoff funding cycle and discuss project modification, hear updates from industry youth organizations, hear organizational updates and elect a new slate of officers.
As the first meeting of the fiscal year, KSC designates the annual meeting as an opportunity to establish research priorities to include in its request for proposals. The RFP process opens in the fall and accepts funding requests to be reviewed at the KSC meeting in December.
Individuals who wish to obtain the complete agenda or propose a new item for discussion may contact KSC Administrator Kaleb Little at [email protected] or call the office at 877-KS-SOYBEAN (877-577-6923).
K-State ASI Family and Friends Reunion
Larry Corah, Kansas State University Animal Sciences and Industry professor emeritus, will be presented with the 2023 Don L. Good Impact Award during the annual K-State ASI Family and Friends Reunion, Oct. 7, at the Stanley Stout Center in Manhattan.
The award, presented by the Livestock and Meat Industry Council Inc., is named in honor of Good, who is a former K-State ASI department head, and recognizes positive impact on the livestock and meat industry or agriculture.
The reunion will kick off at 4 p.m. and will feature food, music, kids' activities and time to catch up with friends and ASI faculty and staff. The registration deadline is Sept. 22; the cost is $30 for adults, $10 for students and free for ages 5 and younger. Register online at K-State Animal Sciences Family & Friends Reunion.
Read about agriculture with your children
The American Farm Bureau Foundation for Agriculture has many handy online resources for families looking for children's books about agriculture. The resources include a list of 31 children's books — a whole month of reading — that focus on food, gardening, farming and more agricultural concepts.
Visit 31 Farm Books for Kids (agfoundation.org) https://www.agfoundation.org/news/31-farm-books-for-kids for more information. And be sure to check out the foundation's recommended publications database, a searchable list of children's books by author, reading level and topic. Find it at Recommended Farm Books & Publications, agfoundation.org.
Ag lenders to merge Oct. 1
On Oct. 1, Farm Credit of New Mexico and American AgCredit Farm Credit cooperatives will officially merge, creating one farm credit association.
"This merger makes us a better partner for our customers," said Curt Hudnutt, CEO, American AgCredit. "With an asset base of nearly $21 billion and a diverse agricultural portfolio, we're able to better fulfill our mission — serving the farmers, ranchers and agribusinesses in our seven-state territory. And now, especially throughout New Mexico, helping them grow their future."
Hudnutt will lead the merged American AgCredit, which will have more than 900 employees and provide financial services to customers in California, Colorado, Hawaii, Kansas, New Mexico, Nevada and Oklahoma. The Oct. 1 effective merger date is pending final Farm Credit Administration approval.
Subscribe to receive top agriculture news
Be informed daily with these free e-newsletters
You May Also Like
---