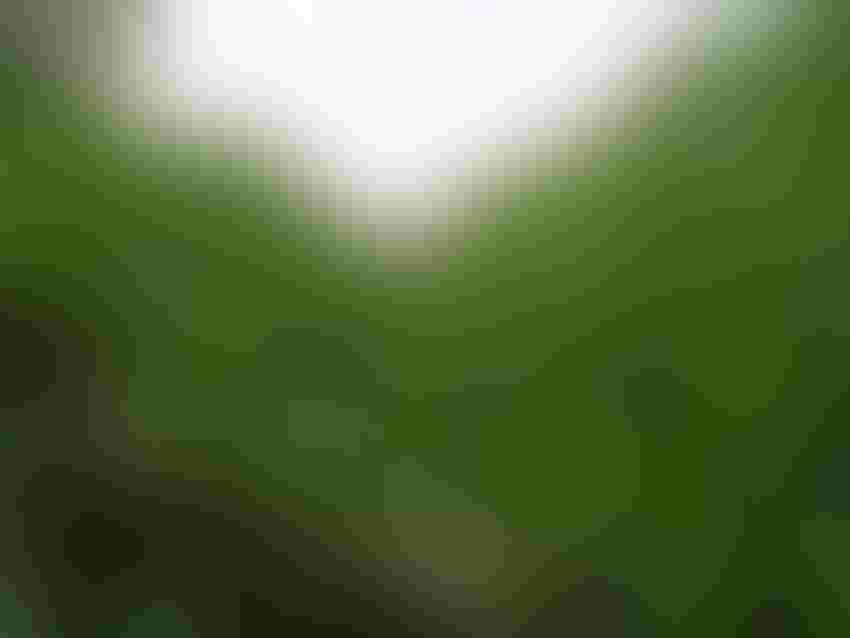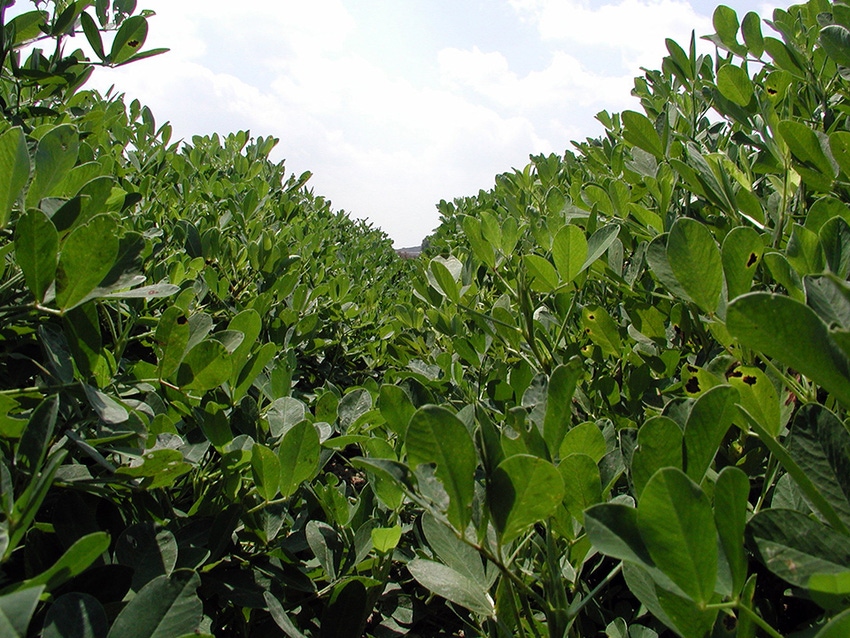 The phone calls, the text messages and the e-mails come in waves. I can anticipate the content and urgency. 
"I'm finding too much white mold in that field we talked about."
"We're seeing more leaf spot than I would have expected given our spray program." 
"I am going on 90 days, and I need to know what you think I should do next." 
"We haven't seen any target spot or mildew in the cotton yet.  But after last year, I am worried about taking chances."
And my favorite, "I know you said we needed 8 hours of drying time, but we got 45 minutes.  Is that enough?"
For our peanut, cotton, and soybean crops, August is the disease month.  It's not that diseases aren't important earlier in the summer; however by August symptomatic plants are likely to be more evident through the windshield of trucks or from the cab of tractors.  Bigger plants, more leaves and onset of reproductive growth all increase chances for diseases to occur.  Also, the longer a plant is in the field, the greater the risk for disease. 
As no management program is perfect, with time and favorable weather, onset of diseases like white mold, leaf spot, tomato spotted wilt, target spot, areolate mildew, and rust are almost inevitable.  Damage from Fusarium wilt, nematodes and Cylindrocladium black rot (CBR) may also become uncomfortably obvious.
 "What do I do next?"
Depends largely on what you have already done, how long ago you did it, how much (or how little) disease is in the field, how much time is left until harvest, and what the realistic yield potential is now. 
For a peanut crop, factors of "not too much disease, good yield potential, and more than three weeks until I dig them" would lead me to give a very different recommendation than would, "a whole lot of white mold or leaf spot, I am hoping to make 3,500 pounds, and I plan to dig them week after next." 
"Magic timings" in a cotton crop for my disease management considerations include first and third weeks of bloom, sixth week of bloom, and four or more weeks until defoliation.
Often with frustration, growers will tell me, "I have done the best that I could.  Why didn't my fungicide program work?"  The implication is that there was something wrong with the product from the time when it was poured from the jug.  Below are reasons from my own experiences as to why performance of a fungicide may not meet a grower's expectations.
Was the product applied according to the label, especially in terms of proper rate?

Was the product applied in a timely manner?  Typically a timely manner for disease management means prior to or, at latest, as disease is FIRST present in a field.  Unlike insecticides, were a threshold is used prior to application, disease management requires one to stay ahead of the disease.  Playing catch-up when disease is already well-established in a field is difficult, at best.

Was the product applied so that there was sufficient drying time prior to an irrigation or rain event?  Water too quickly can greatly reduce efficacy.

Was the product applied in such a way as to have a realistic chance to reach its target?  Fungal diseases often develop deep within a dense canopy of leaves or even at or below the soil line.  Were steps taken (e.g., pressure, volume, timing of application and irrigation, etc.) to maximize likelihood of success?

Are expectations for the performance of the product realistic?  No fungicide is 100% effective, especially where too much rainfall favors disease and delays applications, where poor crop rotation increases the populations of the pathogens, and where disease-susceptible varieties are planted.  Often a measure of success is not complete absence of disease, but that the disease is contained and does not spread.
There are two additional factors that could result in a grower's disappointment in the use of a fungicide.  The first is where resistance begins to develop and a disease-causing pathogen is less sensitive to the fungicide than it was in the past.  In such cases, the level of disease occurring in a field could be greater than expected.  While fungicide resistance can (and does) occur, it is much less common than the issues listed above.
Claims made in advertising campaigns may create an overly optimistic expectation in the minds of the growers who use the product.  I encourage all growers to consult with their local Extension agents to determine if research-based, non-biased information is available upon which to further bases choices of fungicides and nematicides.
As is said, "the dog-days of August are upon us."  Problems with diseases, many of which that have been smoldering quietly for weeks, may suddenly become evident.  Take steps now to understand the true cause of the disease outbreak and realistic steps that may be taken to protect the crop.
Subscribe to receive top agriculture news
Be informed daily with these free e-newsletters
You May Also Like
---