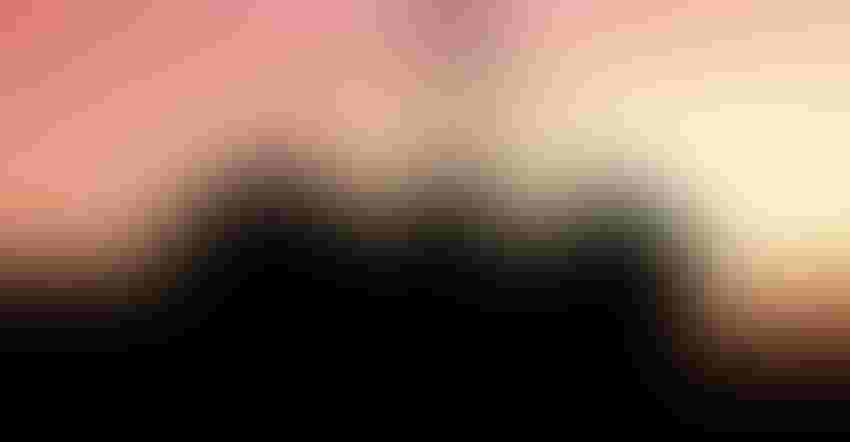 UNDER PLANNED: Not planning for future grain storage was Reskovac's mistake No. 3.
Mike Reskovac has been farming 14 years since starting from scratch. So, American Agriculturist asked, "If you could start all over again, what would you do differently?" Here's his reply:
Boy that's a good question! I had no equipment and no land, just a dream. I took on land that hadn't been farmed in years, borrowed a lot of equipment, then started to make some of my first equipment purchases.
Mistake No. 1. I bought stuff I thought I could afford and make repairs on — one of my first mistakes. I learned how costly and time-consuming continually repairing one piece of equipment could be.
For my first four years, I bought a new (old) sprayer every year. I made necessary repairs to have it ready for spring, just to spend more time changing hoses and buying tips, valves, fittings and foam markers. I thought I owned every sprayer part imaginable, until I found myself making a run to Tractor Supply to buy more.
I should have put more money out in the beginning to buy something reliable with minimal upkeep. I began to learn that, most often, you get what you pay for.
Mistake No. 2. My experience level was beyond low, so I had my share of crop disasters. I thought I could no-till corn with a conventional planter. I tried to spray weeds — with my fixer-upper sprayer — that were way too big. I mowed down entire fields of crops due to low yields and/or poor weed control.
I didn't purchase crop insurance for several years. Eventually, I learned how important it is to ask for advice, and heed that advice, to best utilize my resources.
Mistake No. 3. Grain storage would be another thing I'd do differently. Initially, we moved old grain bins on the main farm I was leasing. We hired a crane, tore out old foundations, poured new ones and reset the bins — saved money. Shortly after that, I built my first new grain bin.
The problem? I didn't think ahead to have a plan for bin expansion. The following year, I doubled the acres I grew, but had minimal space for storage expansion. I should have had a plan laid out from the beginning.
Mistake No. 4. I didn't always take time to explore all my options before purchasing supplies or equipment. I figured if someone had a product for sale that I wanted, then it was the right price.
It wasn't until I met and married Sheilah that I realized how horrible I was at bookkeeping and wasting money. My idea of paperwork was a box full of bills and receipts. I had no way of tracking costs or expenses.
These are just a few things I'd do differently if I started over. The common theme here? Spend your money, time and resources wisely. Every little bit saved can go a long way in helping to expand your operation. Hopefully, someone else can learn from my mistakes.
Best investment No. 1. That would be Sheilah. Shortly after we married, she asked how I knew I was getting the best price for our products. That thought had never crossed my mind. She encouraged me to price products from more than one source. I couldn't believe how much money we saved that year!
Sheilah and Mike Reskovac, and young son Cole, farm near Uniontown, Pa. Catch all their "Two Hearts, One Harvest" blogs at AmericanAgriculturist.com.
About the Author(s)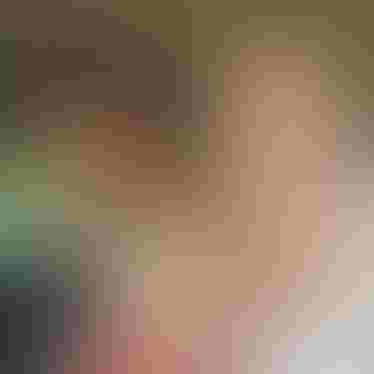 Mike and Sheilah Reskovac are a young farming couple just starting their second year of marriage and farming together, near Uniontown, Pa. He's a first-gen farmer who met his fourth-gen farmer-bride online, and married in November 2012.
Mike grew up next to and working on his neighbor's Fayette County dairy farm through high school and college. After graduating from Penn State University in 2002 with a B.S. in Ag Systems Management, he worked as a manager at Tractor Supply stores for three years.
In 2005, he began farming his neighbor's land. Today, he and Sheilah farm 900 acres of corn and soybeans, plus do custom planting and harvesting.
Mike is president of the Pennsylvania Corn Growers Association. He also serves on the local Penn State Extension Board and is a Farm Service Agency county committee member.
Sheilah grew up on her family's Indiana County dairy farm. She graduated from DuBois Business College in 2008 with an associate's degree in Specialized Business and Medical Assistance, then worked for DuBois Regional Medical Center for four years. She also volunteered as a firefighter and EMT for the local fire company.
Since moving to Fayette County, Sheilah has been chief bookkeeper and farm assistant, along with taking classes at Penn State Fayette for Nursing. She enjoys "taking care of" groundhog problems, raking hay and mowing cornstalks.
While she enjoys cooking and baking, Mike enjoys eating the goods. Both enjoy hunting, attending concerts and county fairs, and spending time with family.
Subscribe to receive top agriculture news
Be informed daily with these free e-newsletters
You May Also Like
---