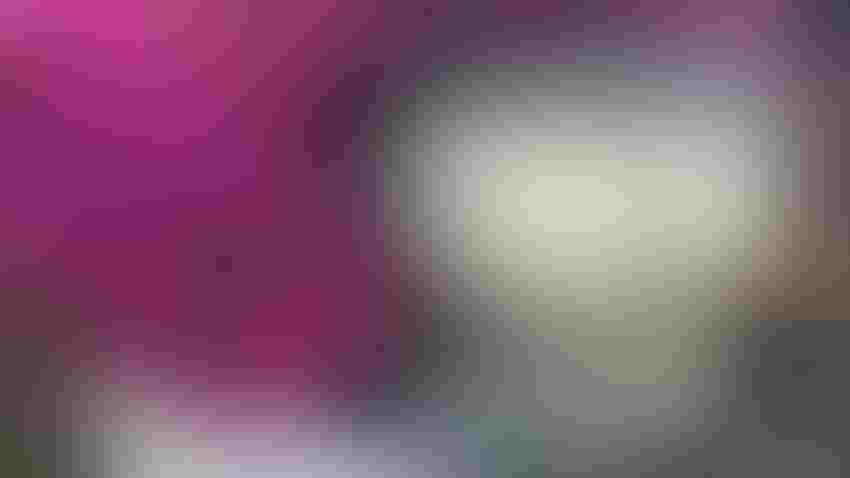 PUMPKIN POWER: Make the most of your fall pumpkins, from start to finish.
Jennifer M. Latzke
You got the kids dressed in their fall duds and fought weekend traffic to the pumpkin patch. You took the pictures, pored over acres of pumpkins, settled sibling squabbles, and brought home your fall pumpkins.
Now what?
Kansas State University Research and Extension has some tips for how you can make the most of your fall pumpkin decorations.
Give it a thump
K-State horticulture expert Cynthia Domenghini says the first key to a pumpkin's longevity in your fall display is to make sure it is harvested at the right maturity. She advises pumpkin pickers to gently press a thumbnail into the rind — if it's squishy, it will rot more quickly. Look for a hard rind, and give it a thump. You want to hear a hollow sound, she says.
"Harvested pumpkins last longer if they are kept cool, which isn't always a possibility when displayed outdoors during our extended summer weather days," Domenghini says.
Pumpkins that are harvested at the peak of their maturity will have a waxy coating that naturally protects them from drying out. If you're worried that your jack-o'-lantern needs to have an extended porch life, you could use a spray wax to extend it, she adds. But still, carving a pumpkin, while a favorite holiday tradition, does shorten the pumpkin's shelf life to just a few days — maybe a week — before it starts to rot.
You can preserve carved pumpkins with these steps:
Clean the inside thoroughly of all seeds and loose string. Use a hand mixer to help you really clean that pumpkin out quickly and easily.

Soak the inside of the pumpkin. with a solution of 10% bleach-water for several hours before you carve it. This will kill any bacteria that could start the rotting process.

Use a battery candle instead of a real candle. Not only is it less of a fire hazard, but the heat produced by a real candle will speed up the rotting process.

Watch the weather forecasts. Pumpkins have a high water concentration, which makes them susceptible to freezes, Domenghini says.
End of the trail
Of course, pumpkins can't last forever. Adaven Scronce, Wildcat Extension District Diversified Agriculture and Natural Resource Agent, gave tips for how you might recycle your pumpkins when you're ready.
The easiest method is to feed your pumpkins to livestock or poultry. It's critical, though, that you only feed animals pumpkins that haven't been soaked in bleach, contain candle wax, were painted, or otherwise altered for decorating, he says. You want to make sure your pumpkins are free from any substances that could be toxic for livestock and poultry to consume.
And, while pumpkin seeds are safe for livestock to eat, they have a compound called cucurbitacin that makes them taste bitter to livestock. Additionally, if your livestock have never eaten whole pumpkins, you may have to break them open for the animals; otherwise, they'll either ignore them or play with them, Scronce says.
"For larger livestock that have the ability to break open the pumpkin themselves, the pumpkins can be given to them whole or cut into smaller pieces before feeding," he says. You may also consider baking the pumpkin at 400 degrees F for 30 minutes to an hour to soften it up for picky livestock. This also makes it easier to cut it into smaller pieces for sheep, goats, and chickens, he said.
Take it easy, though, Scronce warns. Pumpkins are packed with water and fiber, as well as being great sources of vitamins A and E and folate. They can be a supplemental protein for livestock, too. But, if pumpkin is not part of your livestock's regular diet, it may upset their digestive systems.
The trick is to treat these pumpkins like a fall treat for your livestock.
Source: Kansas State Research and Extension News Service contributed to this article.
Subscribe to receive top agriculture news
Be informed daily with these free e-newsletters
You May Also Like
---