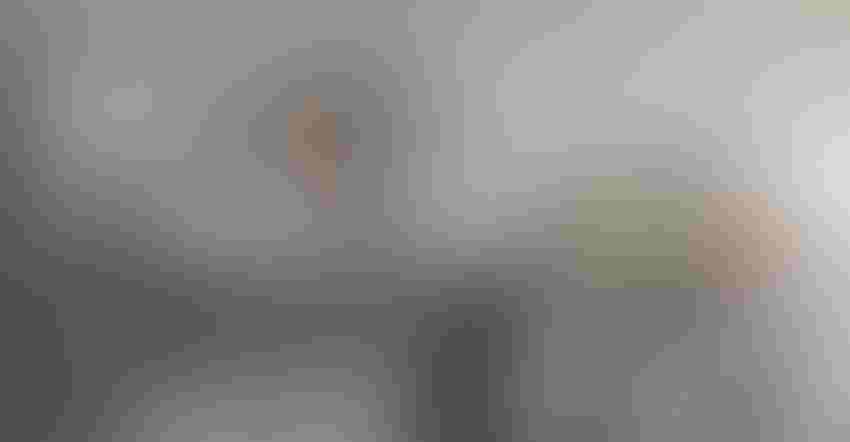 READ LABEL: Labels tell you how much product to use for optimum control, how to handle the product safely, and when, where and how it should be applied.
It's always important to read the labels for pesticide products before use. That's helpful even if you used the product last year. Labels and directions sometimes change year to year. I always suggest farmers read pesticide labels before purchase, in case there are restrictions or label requirements that would make an alternative product more desirable to use.
A couple of excellent resources are available on the internet for referencing pesticide labels. I've outlined two useful websites here and different ways to find pesticide labels on these websites.
When you arrive on the CDMS website at cdms.net, click the "Label database" in the menu bar. From there, you have three ways to access pesticide labels:
1. Search by trade name. Use the product search bar to look up pesticide labels by the trade name of the product (e.g., Spartan, Roundup). If you aren't certain of the entire name or spelling, you can search for partial names or just a few letters in a sequence to bring up a larger list and then select the correct one from there.
2. Search by manufacturer. Click on individual manufacturers listed below the search bar and look at all the products each one has available.
3. Use "Advanced search." Go to the "Advanced search" feature to find products that are labeled to manage a particular pest and are approved for use in Iowa.
Products with 2 labels
This website contains labels for products used in the U.S. as well as Canada, so take care not to click on the Canadian version of the product label. You click on the product you want to read more about. For example, some products, like Halex GT, have two product labels listed on the website. One label is pending approval in California. It also has other labels that might be state-specific or crop-specific. Finally, the material safety data sheet (MSDS) is available to read for each product.
Once you click on the label you want to look at, a PDF version of it will load in a new tab in your internet browser. You can zoom in on the label to make the font larger and easier to read. You can also search most PDF labels for specific words or phrases by pressing CTRL + F on the keyboard, and typing the word or phrase into the search bar that appears.
Another website to use
The greenbook.net website works similarly to the CDMS website, but the search function is a little more diverse. On the homepage of this site, the search bar allows users to input product trade names, active ingredients, manufacturers and several other options. Again, users can type in partial words, but this search function will try to finish the word below the bar, allowing you to click on the correct option right away.
For example, I wanted to search for "pyroxasulfone," an active ingredient found in several herbicide products. When I begin to type "pyroxasulfone" into the search bar, it comes up with a list of matching chemicals, so I can click on pyroxasulfone in the ingredients list.
When I click on that option, the website brings up 11 products with the active ingredient pyroxasulfone in them. From there, I can select the product I want to look at and choose the label I want to read. These labels open in a PDF format on the computer screen, just like the ones on the CDMS website, and you can zoom in and use the search function in the same manner.
These websites are helpful tools to use in planning prior to the start of the growing season by allowing you to look at product labels before buying. If you have any questions about accessing these web pages and looking up pesticide labels, contact your local ISU Extension field agronomist.
Anderson is the ISU Extension field agronomist in central Iowa. Contact her at [email protected].
Subscribe to receive top agriculture news
Be informed daily with these free e-newsletters
You May Also Like
---