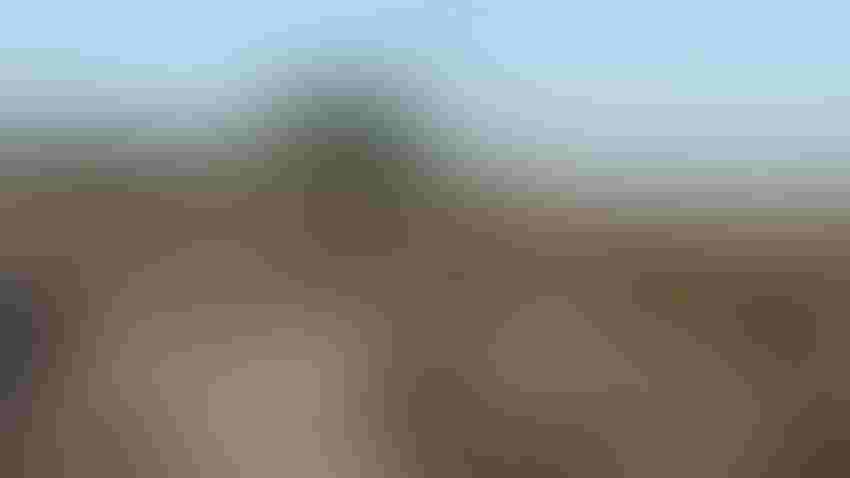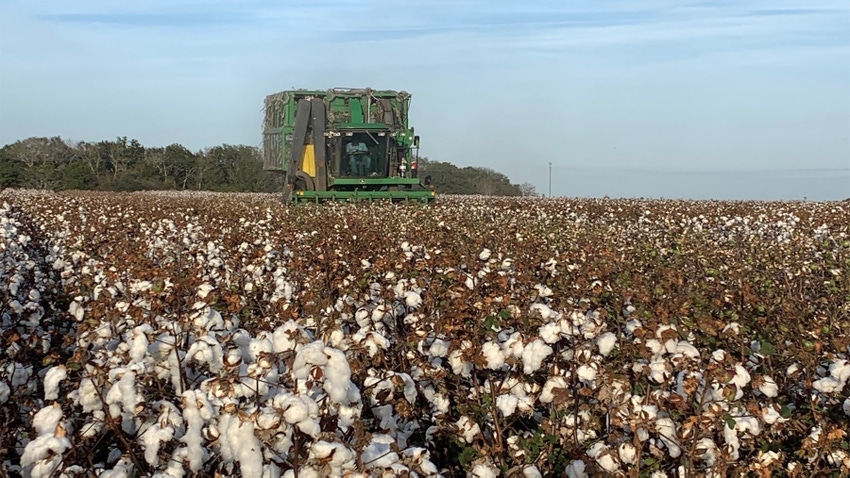 Jeremy Kichler/UGA Extension
At a Glance
14 hybrids are included in the corn variety trial.

6 peanut varieties are being studied at the farm.
With a constant stream of innovations, farmers have plenty to keep up with on and off the field, and they need information to help them do that. 
The Sunbelt Ag Expo Darrell Williams Research Farm provides a place for farmers and agriculture industry members to unite and see applicable non-biased research. The Sunbelt Ag Expo Field Day will take place July 20 in Moultrie, Ga.  
"Having that time to interact, discuss, gather ideas, that's what field day is all about," said Jeremy Kichler, the University of Georgia Extension coordinator in Colquitt County, where the Expo is located.  
Kichler will present at the field day, along with many other Extension and industry representatives. At Expo, Kichler is running a corn variety trial of 14 hybrids, includings Pioneer, Dekab, Cropland, AK and Agritech. Biological treatments are also in the works, as well as a test of six peanut varieties.  
Herbicides and biologicals are also being tested for their effectiveness and impact on soil health. 
On biologicals, Kichler says farmers have many questions. They wonder which to choose, how they work and whether they are worth it. Sharing research from the Expo farm's trial results helps farmers decide whether it is worth the time and efforts and how it will impact their bottom line.   
 "At the end of the day the question is will they increase yield to a profitable level? That's what everybody wants to know," Kichler says.  
He notes that on biologicals and technology in general, the world of ag has just "touched the tip of the iceberg," so the non-biased research UGA offers will always be needed. 
"With the tools we have at our exposure in ag, it's our job as Extension to provide that research-based information so we can make good decisions, increase profitability and sustainability for growers," Kichler says. 
Kichler also said the field day and Sunbelt Ag Expo are not just a chance to learn about the latest trends in farming, but also a chance for comradery. Field day is a good opportunity to make new connections and socialize with old friends.  
"Expo is a good time of year," Kichler says. "Over the years we've built comradery with everyone who is involved with this. It's a good time, you get to see people you don't really see on a regular basis. In this ag industry we're involved in. a good time, a good place to exchange ideas, exchange research topics, look at different things, so it's a great opportunity to do all of those things."   
The Darrell Williams Research Farm is located at 290-G Harper Boulevard Moultrie, GA. Guests will drive their own cars between sites. Maps, information and related video playlist are available on the Sunbelt Ag Expo website (link: https://sunbeltexpo.com/field-day/). Sunbelt Ag Expo show will take place Oct. 17-19.
Subscribe to receive top agriculture news
Be informed daily with these free e-newsletters
You May Also Like
---