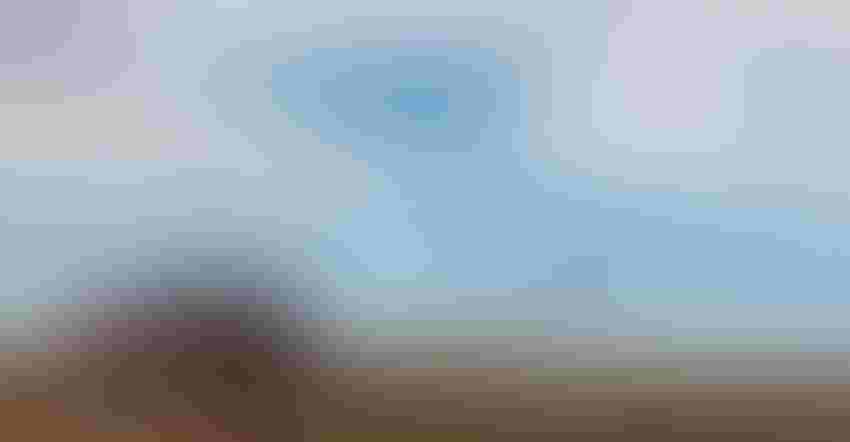 Auxin training now available online in Spanish. Last date for producers to view a one-hour Zoom training is May 14, 2021.
Shelley E. Huguley
An online Spanish version of the training required to meet federal and state guidelines for the use of dicamba and 2,4-D is now available by the Texas A&M AgriLife Extension Service.
"Over the past years, I have received requests for a Spanish version of the annual auxin training and each year we have developed a version to address this need," said Scott Nolte,  AgriLife Extension state weed specialist in the Texas A&M University's Department of Soil and Crop Sciences.
The 2021 Spanish version, Capacitación para Aplicadores Específicos de Auxin 2021, is live on AgriLife Learn, as well as the English version, 2021 Auxin Specific Applicator Training Course. The fee for each in is $25.
One Texas Department of Agriculture, TDA, continuing education unit will be provided in the laws and regulations category.
In late October, the U.S. Environmental Protection Agency renewed three dicamba herbicide labels Engenia, Tavium and Xtendimax, and made updates to the application requirements, so new versions of the training course were required, Nolte explained.
One last virtual certification training
Over the past several months, AgriLife Extension has been offering producers multiple opportunities to complete their Auxin-Specific Certification Training for the 2021 growing season. The final one-hour virtual Zoom auxin training will be May 14 at 9 a.m. The fee is $10.
To register, visit Auxin Education Programs. The training will satisfy both the EPA requirement for mandatory dicamba training as well as the TDA requirement for approved dicamba and 2,4-D formulations.
This is an annual training and certifies attendees to use approved auxin formulations for the current growing season, said Peter Dotray,  Texas A&M AgriLife Research weed scientist, Lubbock. One TDA continuing education unit will be provided in the laws and regulations category.
Certifications and restrictions
Nolte said the three dicamba products renewed in October continue to be Restricted-Use Pesticides in addition to being State Limited-Use and require Auxin-Specific Applicator Training annually prior to use by certified applicators only.
In addition, 2,4-D choline formulations – Enlist Duo and Enlist One, for use on 2,4-D-tolerant cotton, also continues to be included in these mandatory annual auxin trainings. These 2,4-D herbicides are State Limited-Use pesticides and can be sold to and used only by certified applicators or those working under the supervision of a certified applicator.
Also, TDA has now made available a 24c label for Xtendimax, TX210006, Nolte said. This is the only 24c dicamba label approved for use in Texas. This 24c label allows the applicator to apply Xtendimax during daylight hours, as long as no inversions exist at the field level, and also extends the application cutoff date for cotton in select counties, from July 30 until Aug. 31.
Nolte said it should be noted that while this 24c label is currently posted for use, TDA is awaiting an official response from EPA about an approval or denial of the 24c label. If denied the label would be removed and applicators would need to revert back to following the application requirements listed on the federal label.
In-crop applications of this product may be made from emergence up to and including Aug. 31 in the following counties: Andrews, Archer, Armstrong, Bailey, Baylor, Briscoe, Brown, Borden, Callahan, Carson, Castro, Childress, Clay, Cochran, Coke, Coleman, Collingsworth, Comanche, Concho, Cottle, Crosby, Dallam, Dawson, Deaf Smith, Dickens, Donley, Eastland, Erath, Fisher, Floyd, Foard, Gaines, Garza, Glasscock, Gray, Hale, Hall, Hansford, Hardeman, Hartley, Haskell, Hemphill, Hockley, Howard, Hutchinson, Irion, Jones, Kent, King, Knox, Lamb, Lipscomb, Lubbock, Lynn, Martin, McCulloch, Midland, Mitchell, Moore, Motley, Nolan, Ochiltree, Oldham, Parmer, Potter, Randall, Reagan, Roberts, Runnels, Schleicher, Scurry, Shackelford, Sherman, Stephens, Sterling, Stonewall, Swisher, Taylor, Terry, Throckmorton, Tom Green, Upton, Wheeler, Wichita, Wilbarger, Yoakum and Young.
For more information, email Dotray at [email protected] or Nolte at [email protected].
Source: is AgriLife TODAY, which is solely responsible for the information provided and is wholly owned by the source. Informa Business Media and all its subsidiaries are not responsible for any of the content contained in this information asset.
About the Author(s)
Subscribe to receive top agriculture news
Be informed daily with these free e-newsletters
You May Also Like
---