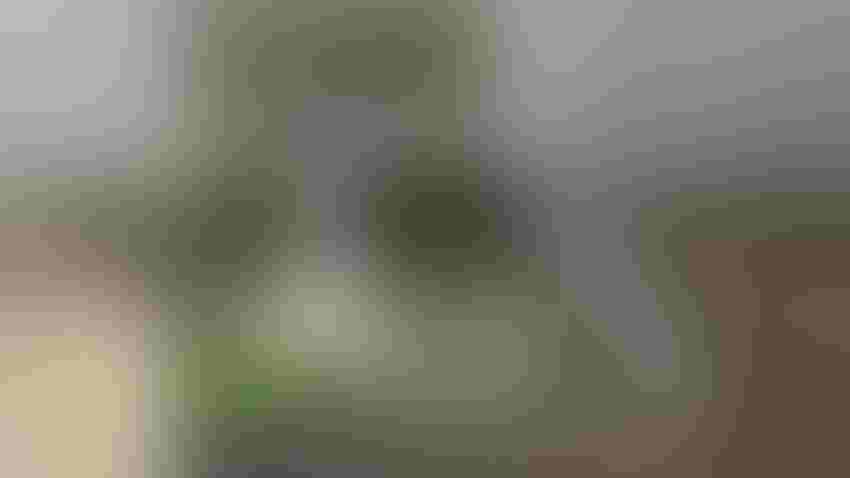 4-PRONG ATTACK: Storen herbicide from Syngenta unleashes four active ingredients on 74 weed species, including waterhemp and giant ragweed. Those weeds and others are pictured here.
Tom J. Bechman
Corn growers received another potential weapon when U.S. EPA registered Storen from Syngenta in July. The company intends to roll out this residual corn herbicide for 2024.
What could make Storen a consistent performer is four active ingredients: bicyclopyrone, mesotrione, S-metolachlor and pyroxasulfone. The herbicide is labeled for both preemergence and postemergence control. More than 74 weeds are listed on the label for control or partial control, including waterhemp, giant ragweed, Palmer amaranth, lambsquarters, morningglory, common ragweed, kochia and annual grasses. Learn more at syngenta-us.com.
Seed treatment offerings
Unified Ag Solutions, known as UAS, Omaha, Neb., introduces three seed treatments for use in its seed treatment blends:
Ace 3.8L ST fungicide. Ace contains the same active ingredient as Rancona 3.8 FS, now in an economical, post-patent formulation. It provides enhanced protection for both soil- and seedborne diseases in corn, soybeans and cereals.

Anchor 3L ST fungicide. Available to UAS for the first time, Anchor, also known as Mefenoxam, offers a reduced use rate, doesn't crystallize and has a long shelf life.

Legend 5L ST insecticide. This broad-spectrum insecticide interferes with receptors in pests' nervous system, interrupting feeding damage immediately. It blends into seed treatments with a range of fungicides for a range of crops. Because it's water-based, it takes less water to activate.
Check out UAS offerings at unifiedagsolutions.com.
New Liberty herbicide coming
BASF plans to introduce Liberty Ultra herbicide in 2024. The official name will be Liberty Ultra - Powered by Glu-L Technology. BASF will position it as a new postemergence knockdown, broad-spectrum weed control tool in glufosinate-tolerant corn, soybeans, cotton and canola.
The potential introduction hinges on EPA registration, expected in late '23, leading to a targeted launch in '24. When approved, it will become the first trait-enabled, resolved isomeric postemergence herbicide. Targets include grasses, waterhemp, Palmer amaranth, giant ragweed and kochia.
Reduced use rate is a major advantage. The new formulation packs the same killing power into 24 ounces that now requires 32 ounces of Liberty. This is the first of several Glu-L Technology herbicides BASF expects to develop. The technology removes the inactive D isomer and concentrates the active L isomer. Visit liberty-ultra.us.
Blended soybeans for variable acres
WinField United introduces WinPak soybean products through Croplan for 2024. Hector De Leon, director of seed product management, says each offering in the WinPak lineup pairs offensive and defensive soybean varieties. The goal, he says, is mitigating risk on lower-yielding soils while offering high-yield potential on better soils.
WinPak choices will be available in Enlist E3, XtendFlex and Roundup Ready 2 Xtend herbicide technologies. Pairings account for agronomic and maturity characteristics. Visit croplan.com.
Climate FieldView expands offerings
The season for analyzing data begins after harvest. Climate FieldView unveils four new services that streamline crop analysis and reporting:
Field region reports. Inspect yield data by input application, looking at how applied products performed.

Yield analysis reports. Generate these directly from the FieldView app and share with others.

FieldView Cab app updates. Create tillage maps and improve synching ability with the cloud.
Added support in For Ground by Bayer. Track regenerative ag practices like tillage and fuel usage.
Visit bayer.com and bayerforground.com.
Subscribe to receive top agriculture news
Be informed daily with these free e-newsletters
You May Also Like
---