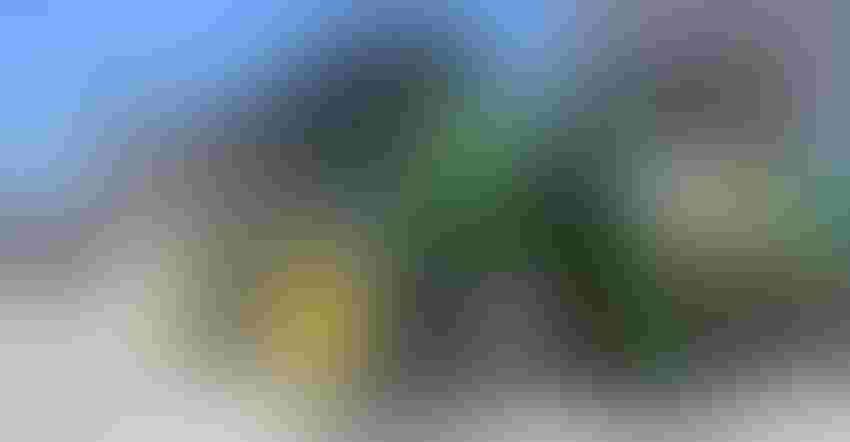 PROPER RECORDS: If you intend to use dicamba herbicides for Xtend soybeans in 2019, make sure you keep and can produce application and training records.
The record-keeping rules for dicamba herbicides sprayed on Xtend soybeans changed last year when U.S. EPA extended registration of those products through 2020. The products include XtendiMax, Engenia and FeXapan.
Dave Scott, pesticide administrator with the Office of Indiana State Chemist, notes that in 2019, the applicator must create the required records within 72 hours or three days of the application. Under 2018 labels, the applicator had at least 14 days to create application records.
That's not the only change. 2019 records must also include the target crop planting date and the buffer distance calculation. If you use the record-keeping form developed by Purdue Pesticide Programs in publication PPP-119, you will satisfy the 2019 dicamba record-keeping requirements for Indiana.
Whether records have changed is one of the most frequently asked questions about dicamba for Xtend soybeans. Find answers to nearly three dozen frequently asked questions at oisc.purdue.edu.
You're also required to keep proof of mandatory dicamba training, and you must complete the training each year. Starting in 2019, OISC or Purdue University Extension no longer offers the training or keeps proof of training.
However, you must produce proof of training and application records if asked by an OISC inspector, Scott says. Checking records normally happens if there's an investigation relating to misuse of the product, but OISC has the authority to ask for application records and proof of dicamba training any time, Scott explains. Expect OISC to do routine checking of records in the future.
If you can't produce proof of training or refuse to do so and you apply dicamba products, you may be subject to a yearlong suspension or even revocation of your Indiana pesticide applicator license, Scott emphasizes.
Subscribe to receive top agriculture news
Be informed daily with these free e-newsletters
You May Also Like
---