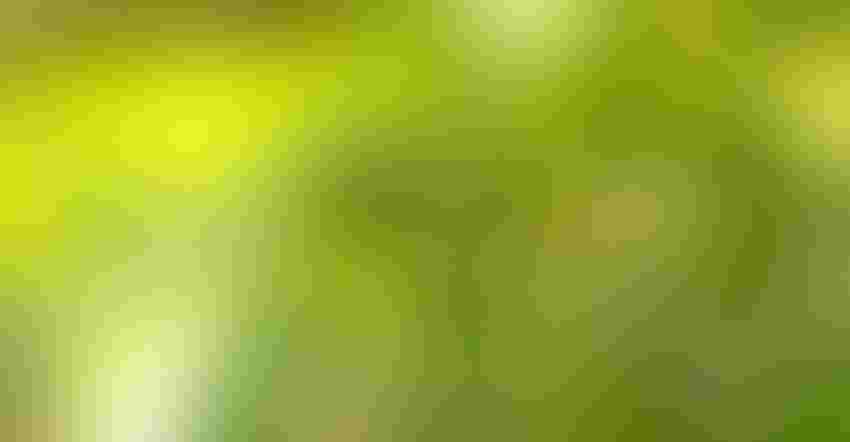 The times are a-changin'. And so is the way growers need to control well-known diseases such as Botryosphaeria (Bot). As Bot continues to be a constant challenge in walnut orchards, growers are struggling to keep up with the cost of managing it.
"Hiring labor to prune back deadwood used to be the least expensive way to manage this disease," said Leigh Ann Harrison, BASF Technical Service Representative. "Now, this method can be expensive for growers, so they're looking for additional ways to manage the disease."
On top of high labor costs, Bot can also have a detrimental effect on growers' overall yields. If the disease is left unchecked, the current year's crop will be negatively impacted, as well as future years' crop yields, since the disease can overwinter on a tree's fruiting wood.
More ways than one to manage
Growers have a number of tools at their disposal to combat Bot. These include sanitation, scale control, managing irrigation and using fungicides.
Scouting is also an essential tool for growers. When scouting an orchard, growers should look for common signs such as blighted shoots and twigs and blackened hulls that remain on trees.
Growers should also scout for Bot in young orchards to minimize its impact before the disease spreads, as they are less likely to be infected. In young trees, symptoms often appear as blackened stems. When growers find these signs, they should cut out these blackened, infected stems.
Aside from scouting for symptoms of the disease, growers should also scout for walnut scale pests in their orchards. These insects can predispose branches to infection from Botryosphaeria fungi through wounds in the wood.
If Bot is found in an orchard, growers should begin to implement disease management practices that work best for their operation. With the rising cost of labor to prune infected wood, growers are seeking more efficient ways to manage Bot.
"Post-harvest pruning is still an effective method for managing this disease, but it's no longer the most economically viable way for growers to do so," said Harrison. "Many growers are now cleaning Bot up with fungicide applications as a more cost-effective option." Since pruning wounds are susceptible to Bot infection, growers should also consider a fungicide application to trees with fresh pruning wounds if wet weather is expected.
Harrison explained that the current recommendations for walnuts are similar to what growers have followed for pistachios. She recommends growers make an application of an efficacious fungicide in mid-May, mid-June and mid-July when environmental conditions are most conducive for the fungus to spread and infect. Merivon® fungicide is a product Harrison recommends at the mid-June timing.
What to watch for this year
Harrison also gave insight into how last year's weather conditions could affect orchards in the coming season.
"2018 was a mild year and because of this, there may be less disease pressure as the fungus did not sporulate as much," she said. "However, this might have led to fewer growers making fungicide applications which could be an issue, since any infections in the fruiting wood may have stayed there until the current growing season."
Growers can never predict what Mother Nature will do and should work with representatives during the off-season to determine a management plan for Bot and other diseases that may impact their orchard. Having a plan and making timely fungicide applications are a grower's best defenses against tree nut diseases.
Always read and follow label directions.
Merivon is a registered trademark of BASF.
© 2019 BASF Corporation. All rights reserved.
About the Author(s)
Subscribe to receive top agriculture news
Be informed daily with these free e-newsletters
You May Also Like
---