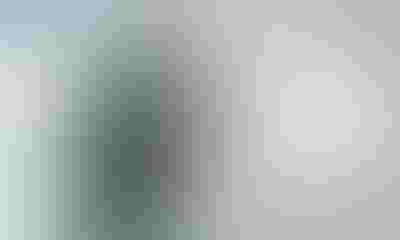 The one variable that will likely have the most impact on your farm's success is the weather. Don't you wish you could control it?
While that's probably not going to happen, technology is now available that can dramatically change the way you work with and around weather. New tools can provide weather forecasts in ways that weren't possible before – right down to hour-by-hour predictions at field level.

Weather data accuracy is reduced by 48% when you are 12.5 miles away from the station. Farmers Edge installs one on-farm station for every 2500 acres to ensure accurate field-level weather data.
Farmers Edge provides Field Centric Weather through their Precision Solutions™ platform – a comprehensive turn-key system that combines software, agronomy, hardware and support to maximize efficiency and increase profits on the farm. Farmers Edge customers now benefit from a recent partnership with The Weather Company (TWC), an IBM business, that enhances their Precision Solutions. By combining TWC's Forecasts on Demand (FoD) weather forecasting engine with Farmers Edge on-farm weather stations, customers can access hyper local forecasts including 48-hour hourly forecasts and ten days of daily forecasts, as well as historical weather data to support decisions surrounding their field operations.
Typically, there is nearly a 48% reduction in accuracy of weather stations when you are 12.5 miles away, which is why Farmers Edge installs a weather monitoring station on roughly every 2,500 acres of customers' fields. These high-tech tools monitor temperature, relative humidity, wind speed and gusts, wind direction, dew point, and precipitation.
That's where your farm data meets big weather data. TWC operates the largest network of personal weather stations in the world that contribute to make 26 billion forecasts daily. TWC's advanced FoD forecasting algorithm provides a weighted blend of the best weather computer models in the world, its own proprietary high-resolution weather model, and the most recent weather observations.
Andy Nadler, an Agricultural Meteorologist with Farmers Edge, points out the obvious relevance of this marriage of localized weather stations and big weather data: "Every farmer knows that weather conditions can vary a lot over short distances. This is particularly apparent in summer when local convective rainfall dominates the landscape. Weather conditions reported at distant cities and airports can be hugely different than those occurring in your fields.
Further, says Nadler, the first few hours of the FoD forecast period are forward-corrected based upon the latest observations. "This ensures that there are no discontinuities early in the forecast period. The Weather Company's forecasts are updated each hour as new model data and observations come in. The 4-km resolution allows for hyper-local forecasts that produce a more accurate representation of future weather than traditional forecasts for airport-based weather stations."
This advanced weather knowledge could save on duplicate applications due to rain-off and under-performance of crop protection products. And it could allow for more precise applications of nitrogen and other fertilizers, thereby decreasing the possibility of runoff, over-application, and environmental impact.
Trevor Sherman, a Farmers Edge grower used Field Centric Weather to help him decide when to reseed a crop during a frosty spring. He recalled "the closest weather station at 25 miles away did not have as cool of nights as in my field, so I examined field centric overnight lows and decided to reseed all 1800 acres sooner." To help assess the value of his decision to reseed, Sherman left check strips in the field and used a Crop Health Map, along with many other tools included in FarmCommand, to monitor his check strips vs other areas. With this data, Trevor was able to give the Crop Insurance Inspector proof as to why there was such damage in his fields vs fields in other areas.  He proudly stated "I knew I made the right decision to reseed when I harvested over 50 bushels an acre." Upon comparing his check strips with the rest of his field, Sherman verified that his yield would have been less than 40 bushels an acre – a significant difference in profits.  
As data-driven farming continues to evolve, local and accurate weather will become increasingly important. Field-level weather information will help determine the status of the crop-growth stage, fertility, soil moisture, and pest and disease risk. Accurate field-scale forecasts will help anticipate crop requirements and yield. As Nadler says, "Better models can only be built using field-specific data. And only Farmers Edge is collecting this data."
It might not be controlling the weather, but the Farmers Edge advancement in field-centric monitoring and predictive accuracy will help make weather work with you, rather than against you.
For more information about Farmers Edge, visit FarmersEdge.ca.
Subscribe to receive top agriculture news
Be informed daily with these free e-newsletters
You May Also Like
---