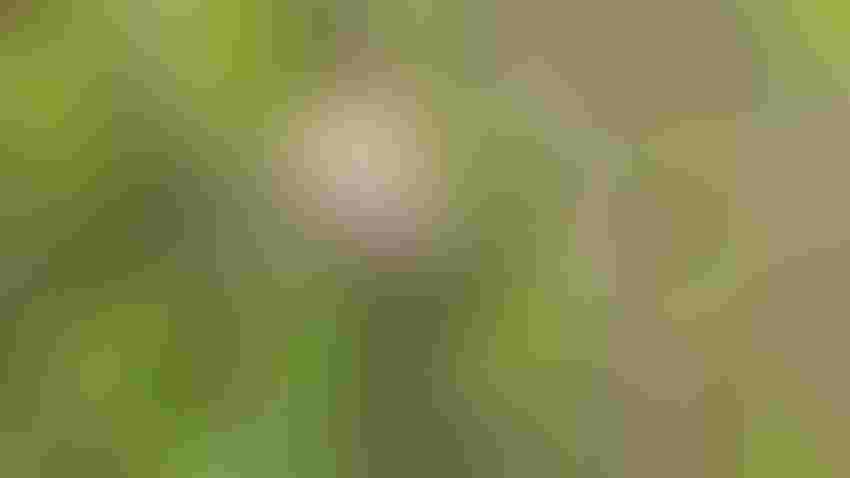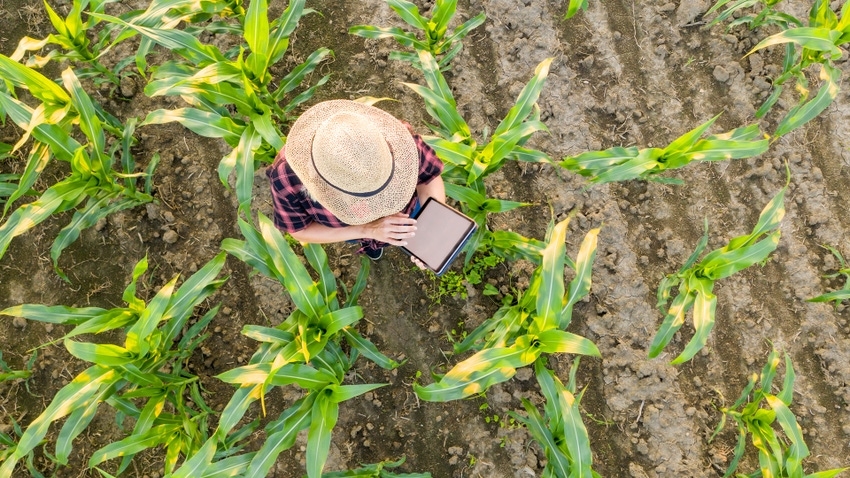 Submitted by Wilbur-Ellis Agribusiness
Growers have been facing herbicide resistance for years, but volatile commodity prices, high input costs and variable weather conditions make decision-making more difficult – and more important – than ever before. Adam Taylor, a Wilbur-Ellis technical agronomist in Michigan, works with growers to navigate these challenges locally.
"This year, we had a lot of pre-emergence herbicides applied that didn't get activated in time to eliminate weeds because we didn't have enough precipitation during planting season," said Taylor. "Now pigweeds, specifically waterhemp, are one of growers' biggest concerns for developing herbicide resistance."
Growers have been relying on HPPD inhibitor herbicides too heavily, especially in corn and soybeans, said Taylor. "We turned to these herbicides as another option when glyphosate and atrazine resistance was developing, but now Palmer amaranth and waterhemp are also developing resistance to HPPD inhibitors."
HPPD is an acronym for a plant enzyme known as p-hydroxyphenyl pyruvate dioxygenase. HPPD-inhibiting herbicides have been available since the early 1980s. Their activity, inhibiting HPPD, affects the plants' pigment synthesis which results in rapid plant shoot wilting/browning, bleaching/whitening, growth reductions, and plant death.
Today, there is increasing evidence suggesting that temperatures of around 90 degrees Fahrenheit or above can make some herbicide-resistant weeds even more resistant and cause other weeds to be less sensitive to certain chemicals. These environmental challenges can not only decrease a grower's ability to control resistant weeds; they also can lead to resistance development in the next generation of weeds. Long-term strategic planning to increase overall productivity and help attack weeds in a different way for each crop is a smart business decision.  
Set up your herbicides for success.
Taylor laid out four key actions growers can take to boost the power of their herbicides and ensure that weeds are eliminated completely with each application:
Select the proper adjuvants: "Using the proper adjuvants and timing applications according to the weed size are critical to effective weed control," said Taylor. Adjuvants with a nonionic surfactant provide uniform coverage of herbicides on plant surfaces and increase active ingredient efficacy.

Apply herbicides based on weed height recommendations: Timing an application according to the weed size on the label will increase the likelihood of thoroughly controlling problem weeds. Product labels specify the herbicide rate needed for effective control based on the height of the weeds. Carefully reading herbicide labels, scouting fields regularly and planning applications ahead of time will help ensure you can get to weeds before they are too large for an application to be effective.

Maintain water quality: "Making sure that your water is softened properly, and that you have removed some of the hard minerals from the mixture, is important to get the most out of the herbicides we're using," explained Taylor.

Additionally, ensuring that the water's pH is correct can make a huge difference in the effectiveness of herbicide applications. Sulfonylureas and Triazine herbicides are extremely susceptible to breakdown outside of the ideal pH of 7.

Rotate multiple modes of action and apply tank mixes with multiple MOAs: This gives growers the upper hand over weeds by not exposing them to the same chemistries. Complex tank mixes also increase the likelihood of eliminating weeds and overall can reduce the amount of herbicide applied throughout a season.
Crop rotation is key.
"We've got a diverse array of crops in Michigan, which is helpful because we are able to spread out the use of some modes of action and use different MOAs from one crop to the next," stated Taylor. "We have potatoes and seed corn, so growers can improve symbiotic relationships between the crop and environment in addition to giving growers more options for crop rotation on those acres."
One thing that growers need to be aware of when rotating crops is what they plan to plant the following year. Some residual chemistries can remain in the soil and be harmful to the following crop. This is why Taylor recommends long-term planning for crop and herbicide rotations to avoid unintended crop damage from herbicide carryover. 
Plan for the long term.
In the process of working with your agronomist to plan crop rotations and herbicide applications, it is important to keep in mind your long-term goals for both profitability and sustainability.
"If prices change the financial situation dramatically, it can be easy for the grower to make more short-term decisions, and not as viable for the farm long-term. Try to stick to the long-term plan," said Taylor.
Selecting the proper products and timing applications according to label, maintaining water quality, and rotating crops and MOAs according to your long-term production goals will allow you to tackle weeds and reduce the potential for additional weed resistance with confidence season-after-season. Reach out to your local agronomist today for resistance management support.
Subscribe to receive top agriculture news
Be informed daily with these free e-newsletters
You May Also Like
---