DROWNING THE EGGS: A new EPA-approved soybean oil is available for growers to prevent spotted lanternfly eggs from hatching, but it won't completely solve this problem critter, which is a costly pest to control.
Richard Gardner, Bugwood.org
What worked for gypsy moths might work for spotted lanternfly. That's what Stoller USA is hoping for its Golden Pest Spray Oil, which recently got U.S. EPA registration for controlling spotted lanternfly egg masses and is something growers can use right now.
Golden Pest Spray Oil is 93% food-grade soybean oil and is OMRI (Organic Materials Review Institute) listed. It's listed for control of apple red bug, scale and fruit tree leaf roller in apples; cottony peach scale in peaches; and mealy bugs in grapes. It's also been used to control gypsy moth eggs.
Dale Hanke, marketing director for Stoller, says the product works as a smothering agent on egg masses, drowning out the masses so the nymphs don't hatch.
"The best time to spray it, anytime you see the egg masses and usually in early spring," Hanke says.
It is applied as a 50-50 mix — the oil and water — and requires just one application. The main thing, he says, is that growers must saturate the egg mass with the spray solution and keep the spray agitated while treating.
The $40-a-gallon product is available through Growmark on the East Coast.
Promising studies
Phillip Lewis, program leader of the insecticide and applied technologies section at USDA-APHIS, says the product performed well in studies that compared it to pyrethroids and other applications in 2018 and 2019.
The first study was in spring 2018. Egg masses were sprayed with various chemicals and oils using a 24-ounce hand pump sprayer. Golden Pest Spray Oil provided the most control of any product, according to the study, but the project was marred by the fact that the control produced very few hatchings.
In a subsequent study done in the fall, they doubled the rates of the products being used but found that Golden Pest Spray Oil didn't perform as well, controlling about 85% of the egg masses, while a pyrethroid provided the best control.
The following spring of 2019, the oil performed better, preventing 90% of egg masses from hatching, though it didn't do as well as chlorpyrifos, which provided the best control.
Heather Leach, spotted lanternfly Extension educator for Penn State, says that she hasn't used the golden oil specifically but cautions growers about long-lasting control of ovicides.
"If I'm talking to a grower, I usually steer them away from using ovicides. There are so many eggs laid within the farm and in the surrounding landscape; they're hidden and they're tricky to kill. Waiting until the nymphs hatch is likely to offer better control," Leach says. "And unfortunately it doesn't seem like what you do with the eggs will change your situation later in the season; you really can't prevent the invasion of the adults. I would feel the same way if I had them in my backyard.
"That said, it's still worth it to explore use of ovicides because they can potentially be used on a larger landscape-scale and help reduce populations following an area-wide approach."
The good thing about nymphs, Leach says, is that they can be killed using a broad range of insecticides and chemical classes. Once you spray nymphs they usually don't come back in large numbers, she says.
Here are some options for nymph and control of spotted lanternfly: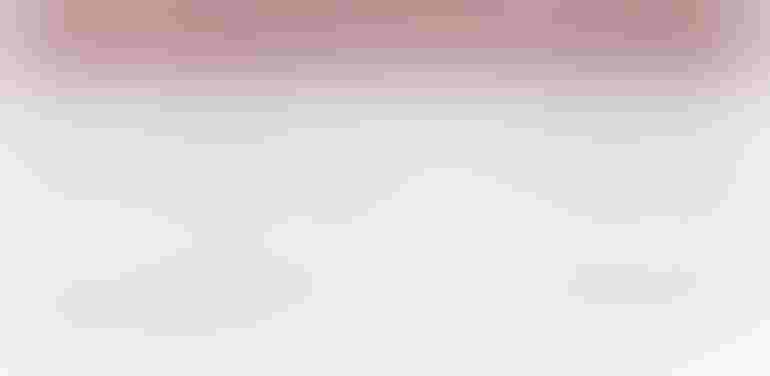 Fungi and netting
Leach says that she and other researchers are expanding the use of other products to try to get ahead of spotted lanternfly this season. The pest has been especially devastating to wine grape growers and has decimated certain types of maple trees.
One research project focuses on Beauveria bassiana, a native soil fungi that's an active ingredient in some EPA-approved biopesticides.
In an earlier Cornell University study, Beauveria bassiana decimated spotted lanternfly populations near Reading, Pa., the hotspot of the problem here in the U.S.
The experiment, if and when the COVID-19 restrictions are relaxed, will target nymphs in a 6-acre field where researchers will be looking at various formulations of the biopesticide.  
Another experiment involves the use of netting around vineyards.
The idea, she says, is to lure the lanternflies to the edge of a vineyard by using a netting with insecticide coded into it, reducing the pressure on the actual crops.
The netting isn't yet labeled for agriculture yet, so you can't apply it directly to a grapevine. Instead, it would have to be placed over top of a vine using some sort of structure.
About the Author(s)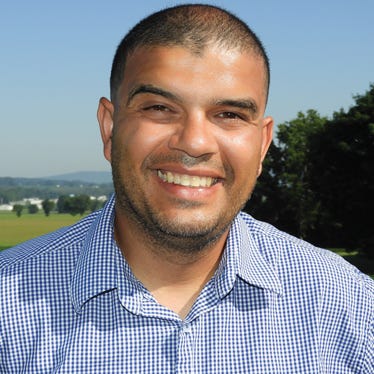 Editor, American Agriculturist
Chris Torres, editor of American Agriculturist, previously worked at Lancaster Farming, where he started in 2006 as a staff writer and later became regional editor. Torres is a seven-time winner of the Keystone Press Awards, handed out by the Pennsylvania Press Association, and he is a Pennsylvania State University graduate.
Torres says he wants American Agriculturist to be farmers' "go-to product, continuing the legacy and high standard (former American Agriculturist editor) John Vogel has set." Torres succeeds Vogel, who retired after 47 years with Farm Progress and its related publications.
"The news business is a challenging job," Torres says. "It makes you think outside your small box, and you have to formulate what the reader wants to see from the overall product. It's rewarding to see a nice product in the end."
Torres' family is based in Lebanon County, Pa. His wife grew up on a small farm in Berks County, Pa., where they raised corn, soybeans, feeder cattle and more. Torres and his wife are parents to three young boys.
Subscribe to receive top agriculture news
Be informed daily with these free e-newsletters
You May Also Like
---