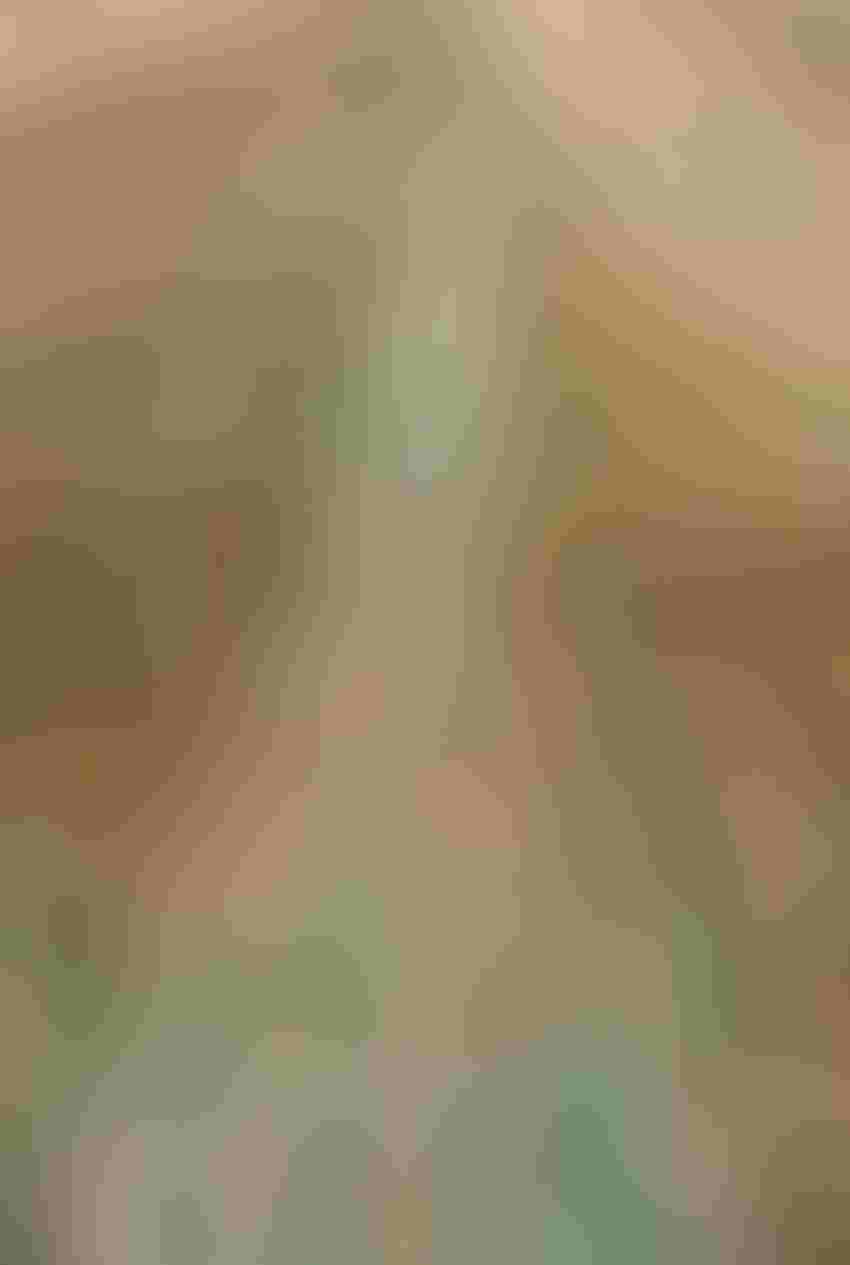 Double cropping has received more attention lately. Secretary of Agriculture Tom Vilsack recently suggested that double cropping could help address concerns about food versus fuel as well as soil erosion. A Michigan State University study also concluded that double cropping and large-scale production of diverse cellulosic crops could benefit food and biofuel production and "deserve more study for widespread application."
Cropping systems in the southern Corn Belt typically involve a winter annual cereal crop (such as wheat or rye) that can be planted in the fall following harvest of corn or soybeans. The cereal crop can be harvested in late spring or early summer of the following season. This allows the farmer to plant a shorter-season grain crop immediately after cereal harvest. The result is harvesting two crops in one growing season.
Other options include harvesting the cereal crop prior to maturity as a forage crop or killing the cereal crop early in the spring, before planting a fuller-season grain crop. The latter option is often referred to as a cover-cropping system where the cereal crop serves as a soil conservation practice and the grower does not intend to take the crop to full maturity for harvest.
Pros and cons
Double crops protect soil against wind and water erosion. Root biomass from double crops enhances soil fertility by building organic matter. More corn stover could be removed because the soil is better protected, the MSU researchers reported in their study entitled "Biofuels Done Right: Land Efficient Animal Feeds Enable Large Environmental and Energy Benefits."        
However, not all land is suitable for double cropping. Land with insufficient soil moisture would not support the subsequent row crop. Double cropping can also result in lower grain yield and more potential for pests.
For these reasons, the MSU researchers limited their analysis of double crops to one-third of current corn and soybean land used for feed, exports or ethanol (about 49 million acres). They also assumed the double crops would be produced using no-till.
Glen Murphy, territory agronomist for Monsanto's DeKalb and Asgrow brands in southern Indiana, says that a corn-wheat-soybean rotation is common throughout Kentucky and southern Indiana. Growers have often planted winter wheat in highly erodible areas and when wheat prices are high. But, he adds, double cropping has decreased in the last few years because growers prefer getting the full yield potential of corn or soybeans.
Double cropping can help improve soil tilth over the long term, however, so it gradually leads to better emergence and better crops, Murphy says. Double cropping, generally done using conservation till, may not pay off for five to 10 years.
Double cropping also requires more advance planning, which includes selecting varieties or hybrids that will mature early enough to allow time for fall field operations and getting the winter crop established before harsh winter conditions begin.
Growers need to terminate the winter crop with a burndown herbicide, such as glyphosate, in the spring. If the wheat grows too tall, it can become more difficult to control, attract insects and, in some cases, tie up nutrients — all of which can reduce corn yields.
Crops to plant
Trey Koger, Syngenta crop expert, whose primary territory includes the mid South, says that late Group IV to early to mid Group V soybean varieties are recommended for double cropping. Most soybean seed is treated with a fungicide and more growers are using seed treated with an insecticide for early-season protection. "We recommend seed treatments for both full-season and double cropping situations," Kroger says.
Much of double cropping is done in nonirrigated environments, so if growers follow winter wheat with soybeans, they need moisture to get the soybeans established. Soybeans will not generally yield as well as a full-season crop, but when prices are as high as they have been, more growers are willing to sacrifice yield.
Similarly, yields will generally be lower for late-planted corn, but a winter wheat crop can reduce the amount of supplemental nitrogen needed for the corn by as much as 40%, Koger says.
Another benefit of a double crop system is the potential use of additional herbicide modes of action in one of the two crops that otherwise may not be options in a single crop system. Other modes of action can potentially prevent or manage herbicide-resistant weeds.
Growers considering double cropping should do soil testing to get a handle on fertility levels across fields and to better manage their fertilization programs, says Scott Eversgerd, Pioneer Hi-Bred, a DuPont business, whose territory is southern Illinois (south of I-64 from St. Louis west to Indiana in the east). "You want to make sure you're replacing nutrients," he says. "You don't want to go negative in nutrient levels." 
Soft red winter wheat is frequently followed by soybeans in Eversgerd's territory, but a few farmers are experimenting with winter radishes followed by corn. In these areas with heavy clay pan soils, corn roots can more easily grow down the areas where radish roots had been. Shattering of the pan creates a better scenario for corn rooting, which is a benefit of double cropping, Eversgerd says. However, it can be difficult to get the winter crop established in the fall, he adds.
Growers need to kill the winter radish with a burndown herbicide in the spring. This residue creates an environment for disease, but the advantages of double cropping tend to outweigh the disadvantages, Eversgerd says. He recommends selecting varieties or hybrids with a good defensive package. "We're still learning about specific diseases, but Pythium and Rhizoctonia can hurt the establishment," he says.
Subscribe to receive top agriculture news
Be informed daily with these free e-newsletters
You May Also Like
---