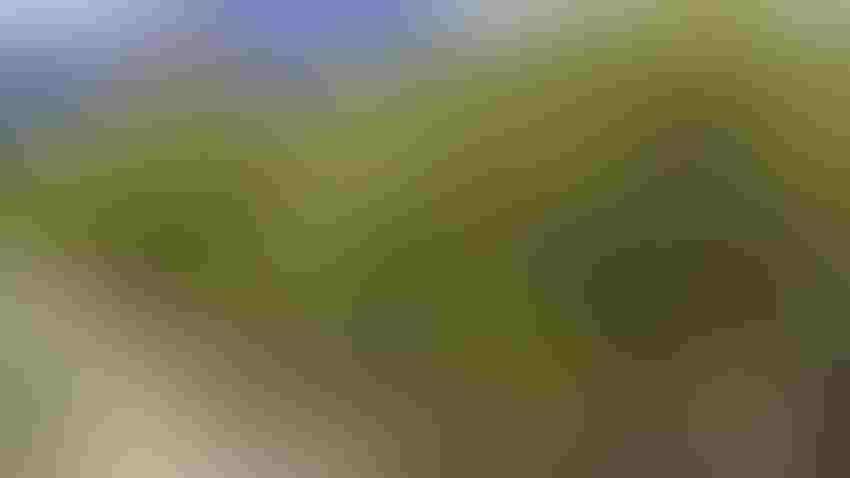 California's coastal lemon crop will be watched more closely as state officials discovered a diseased Asian citrus psyllid in a residential tree in Santa Paula. The tiny insect can spread huanglongbing, a deadly citrus disease. Though the disease has spread rapidly in southern California neighborhoods, it has not yet been discovered in commercial citrus in the state.
Todd Fitchette
California officials confirmed the discovery of an insect carrying the bacteria linked to huanglongbing (HLB) in citrus in a residential tree in Santa Paula, Calif. This is the first confirmed discovery of an infected Asian citrus psyllid in Ventura County.
"This really is a devastating find," said Ben Faber, UC Cooperative Extension subtropical crops adviser for Ventura and Santa Barbara counties. "It means that Asian citrus psyllid that is infected with the HLB bacteria is present in the middle of a citrus-growing area that is currently and historically important for lemon production."  
As of Sept. 20, HLB had not been detected in any Ventura County citrus trees. 
The discovery marks a northward progression of infected ACP, which are well-established across southern California from San Diego to Los Angeles. The tiny insects can fly short distances and are known to hitchhike on citrus plants and fruit that is moved around the state by consumers and in commercial trucks.
"Not all ACP carry the bacteria, but if one is found, it means either that an infected insect has flown or hitchhiked in," Faber said.
Neil McRoberts, UC Davis professor of plant pathology, urged vigilance, but not panic.
"We have long suspected that ACP infected with the pathogen are present in Ventura, the results simply confirm that suspicion."
Infected psyllids spread the Candidatus Liberibacter asiaticus (CLas) bacterium by feeding on citrus plant material. The insects are known to feed and reproduce only on citrus. Once the insects acquire the bacteria, they can spread it from tree to tree, simply by feeding on the fresh leaves.
Commercial citrus
The Santa Paula discovery comes after University of California officials conducting research in Ventura and San Diego counties thought they discovered the state's first infected commercial citrus trees during their studies.
State officials followed up with official tests based on regulatory protocols and determined that the trees in question were not infected with HLB.
There is no known cure for HLB, which has managed to be kept out of California's multi-billion-dollar citrus industry. First discovered in a residential tree in Hacienda Heights, Calif., about 10 years ago, HLB began to spread rapidly across southern California several years later.
The disease eventually kills citrus trees and is worrisome to the commercial citrus industry because as it kills the trees, it renders fruit unmarketable.
Subscribe to receive top agriculture news
Be informed daily with these free e-newsletters
You May Also Like
---