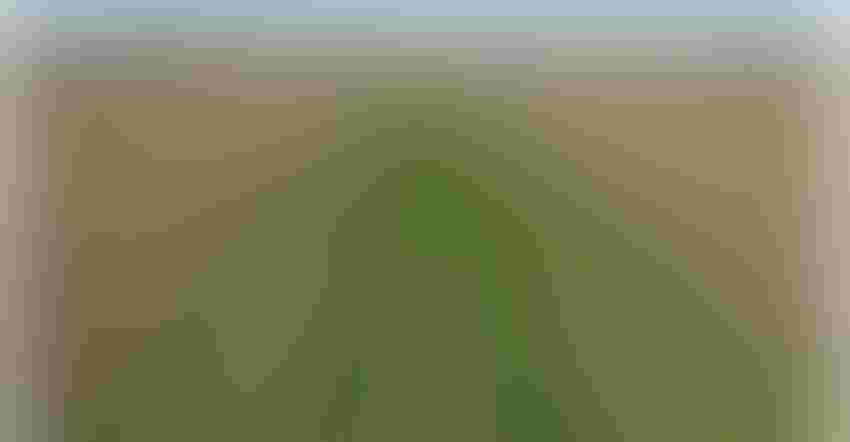 COVER CROPS WORK: Study shows cover crops added to corn-soybean rotation don't hurt yield and result in less nitrate in subsurface water.
Results of a five-year study at various locations across Iowa show cover crops added to a corn-bean rotation have no negative effect on yield while significantly reducing the nitrate concentration in subsurface water.
Conducted by Iowa Learning Farms, Iowa State University Extension and Practical Farmers of Iowa, this study helps dispel the commonly held belief that cover crops reduce the yield of cash crops following cover crops in fields.
Throughout the 22 site-years of yield data, there was no significant difference in cash crop yields between control strips without cover crops and those planted with cover crops. The report notes that planter settings may impact yield if not properly managed to accommodate residue from the cover crops.
Significant nitrate reduction, unchanged yields
Iowa soils are highly vulnerable to nitrate loss between April and June when natural nitrate production exceeds typical crop demands. In this study, analysis of water samples from those three months showed a statistically significant reduction in nitrate concentration in the cover crop strips.
The data collected for water quality was comprised of 17 site-years. The most significant reductions were measured in the single species treatments: 61% reduction for rye and 23% for oats when compared to the no cover treatment in the same field.
"We are really excited to see this significant reduction in nitrate concentration when cover crops are present as addressing nitrate levels is a key component to reaching our Iowa Nutrient Reduction Strategy goals," says Liz Juchems, conservation outreach specialist for Iowa Learning Farms, which oversees data collection and plot management for the project.
Cash crop yield data collected
The project began in 2013 with plots at six ISU research farms in no-till corn and soybean rotation fields. The plots were prepared with three treatments: single species cover crop, a cover crop mixture and no cover crop. Each treatment was replicated four times. Before corn, the single species was oats and the mixture contained oats, hairy vetch and radish. Before soybeans, the single species was rye and the mixture contained rye, rapeseed and radish.
For all project sites, spring and fall cover crop biomass and cash crop yield data were collected to evaluate the establishment of the cover crops and potential yield impacts. To evaluate impacts on water quality, suction lysimeters were installed at five sites. Lysimeter pore water samples were taken and analyzed for nitrate once every two weeks over the growing season.
Rye, oats top cover choices
"Since this project had locations throughout the state, we were able to see how the different cover crop species performed in different soil regions and weather patterns," Juchems says. "We observed consistent establishment and biomass production of the rye and oats at all sites and gained the largest reduction in nitrate concentration from those single species treatments. Rye and oats provided the most biomass and had the lowest cost of establishment, helping make them the top choice for cover crops in Iowa."
Proper management is key when incorporating cover crops into a corn-soybean rotation and maintaining cash crop yield. Effective termination of overwintering species with herbicide requires an actively growing plant and is recommended to be completed seven to 10 days before planting corn and at the time of planting for soybeans.
Details of the study are included in an ILF infographic. Funding for this study was provided by an NRCS Conservation Innovation Grant and the Leopold Center for Sustainable Agriculture. For more information visit iowalearningfarms.org.
Source: Iowa Learning Farms
Subscribe to receive top agriculture news
Be informed daily with these free e-newsletters
You May Also Like
---