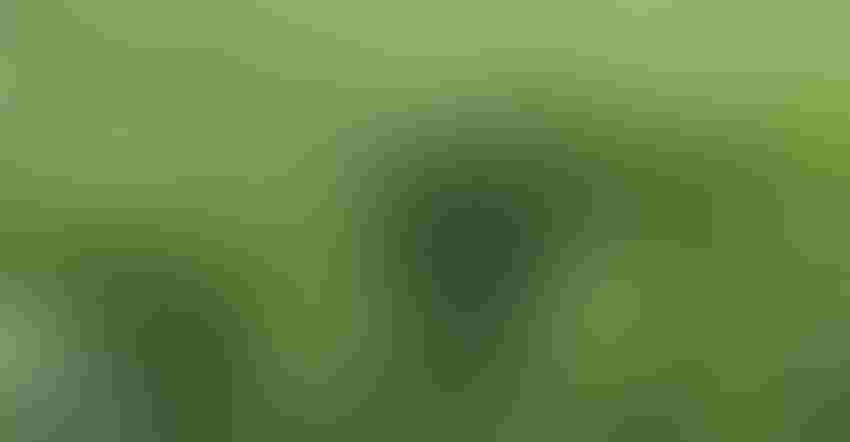 TIMING IS EVERYTHING: Killing cover crops like cereal rye and rapeseed right before planting allows farmers to plant into "standing" cover crops, says Pete Fandel, Illinois CBMP. Terminating cover crops too early may lead to lodged plants that create a mat on the ground. "They [cover crop mat] can keep the soil wet longer after a rain. That's not good for planting, but in the summer, it's great."
The unseasonably mild fall and winter — plus a warm streak in early February — gave cover crops a head start this year. Add in a warm and wet April, and they could get out of hand quickly.
While cereal rye looks really good this spring, Viola farmer Chad Bell says it also looks "a little too good."  As relentless spring rain kept sprayers and planters in sheds while cover crops flourished, Bell's cereal rye got a bit too tall for his comfort zone.
"They [cover crops] are getting kind of big," says Pete Fandel, a cover crop specialist with the Illinois Council on Best Management Practices (CBMP). Farmers lucky enough to miss the rain events last week should be able to stick with Plan A and terminate cover crops with a sprayer and Roundup.
Fields going into corn are a priority, Fandel says, especially when dealing with annual rye grass. "Once it starts to joint, it becomes a lot tougher to kill," he notes. "That's a priority."
Farmers have more time in fields going into soybeans. "With soybeans, it really becomes an issue with how comfortable the farmer is with cover crops and how comfortable they are no-tilling beans," Fandel explains.
Bell, now in his fifth year working with cover crops, ran into a similar situation in spring 2015. He runs the sprayer and corn planter on the farm, while his father, Greg, runs the bean planter. "I spent more time planting instead of spraying," he explains, noting they ended up planting soybeans into 4-foot-tall cereal rye. He included Roundup with his preemergence herbicide program at planting instead of spraying two separate applications. "We had really good weed control and no yield loss," he notes.
"Cereal rye ahead of soybeans is not a big deal at all," Fandel says. "You can let that get as big as you want and no-till beans into it without any issues."
Corn has a different timetable though.
"Last year, I told myself I'd manage things differently," Bell notes. "Before corn, get the cover crops killed first thing, and the growth we get, we get." Rain and saturated fields delayed his plans, so Bell considered making Roundup applications with an ATV-sprayer rig if field conditions didn't improve. A few rain-free and windy days put him back on track, and he sprayed his cover crops as planned.  
"ATV sprayers are an option if it's too wet to get out with normal sprayers and tractors," Fandel says. He adds that aerial application is a very limited option for isolated fields. "It really depends on where the field is and what's around it," he notes. "It's really touchy, and every aerial applicator is different, so it's not an option for many people."
Farmers struggling with cover crop termination plans should reach out to their regional CBMP cover crop specialist for specific recommendations, Fandel notes. Specialists require crop plan details, including type of cover crops, field conditions and the crop going into the field, to help devise a plan.
"It becomes harder to advise when you don't know all the details," Fandel notes. "It needs to be handled on a case-by-case basis."
Subscribe to receive top agriculture news
Be informed daily with these free e-newsletters
You May Also Like
---