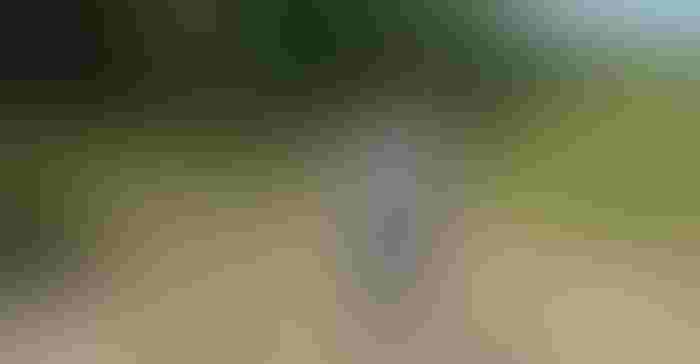 No-till and cover crops solve lots of erosion problems and save tons of soil. But some problems are too massive for changes in tillage and cropping systems to resolve all by themselves. Jamie and Traci Bultemeier knew it would take more than no-till to keep land they purchased from washing away.
"We own to the middle of the stream, and we knew when we bought the farm there was a major erosion problem along the bank," Jamie Bultemeier says. Wayne Trace Farms is in southeastern Allen County, Ind.
"We were losing several feet of soil into the stream," he continues. "The water got high enough during big rain events to eat back underneath trees along the bank. We knew that if we wanted to save the field, it was going to take a major investment."
Working with the Natural Resources Conservation Service, they determined that the best solution was a two-stage ditch. Introduced in Indiana a few years ago, this practice involves major earthmoving work. Contractors create a flat area, the first stage, above the streambank, and then another bank higher up. Instead of overflowing the banks of a regular stream, water has an area in which to pool during a major rain event. That prevents it from eating away soil and carrying that soil downstream.
Long project
The Bultemeiers worked with USDA on the project and received cost-share assistance, but it still took a long time and required a big investment on their part. Just getting the permits and approvals necessary to install the practice took time.
From the time they started seeking approvals until the project was completed, it took about five years, Bultemeier says. Various local and state agencies — including the Allen County Drainage Board, U.S. Army Corps of Engineers, and the Indiana Division of Natural Resources — must grant approval when you're working with a natural stream.
"It was the best solution in our situation," Bultemeier says. "Since water pools on the lower bench during heavy flow, it slows down water coming downstream. The overall effect is that there is less erosion all along the streambank, even outside of the two-stage ditch we created."
Praise for these practices
Jerry Raynor, Indiana state conservationist with NRCS, recently addressed the importance of improving water quality in an editorial he prepared. He noted that two-stage ditches can be part of a bigger plan to improve water quality in a watershed.
"In northern Indiana, NRCS and the Indiana Watershed Initiative are building on previous research that shows how two-stage ditches combined with cover crops are helping to improve water and soil quality in Shatto Ditch's 3,000-acre watershed," he noted. "While these two conservation practices have been researched, developed and successfully applied in Indiana's agricultural landscape on individual fields, a watershed-scale implementation has never been evaluated in terms of improved water quality and soil health."
They hadn't been evaluated until very recently. Now they have, Raynor says. "Water testing completed by students from the University of Notre Dame shows that the combination of these two practices have improved water quality by reducing nutrient loss from the field and removing additional nutrients that are lost after they enter the stream channel," he concludes.
See photos of the Bultemeiers' two-stage ditch in the slideshow.
Subscribe to receive top agriculture news
Be informed daily with these free e-newsletters
You May Also Like
---