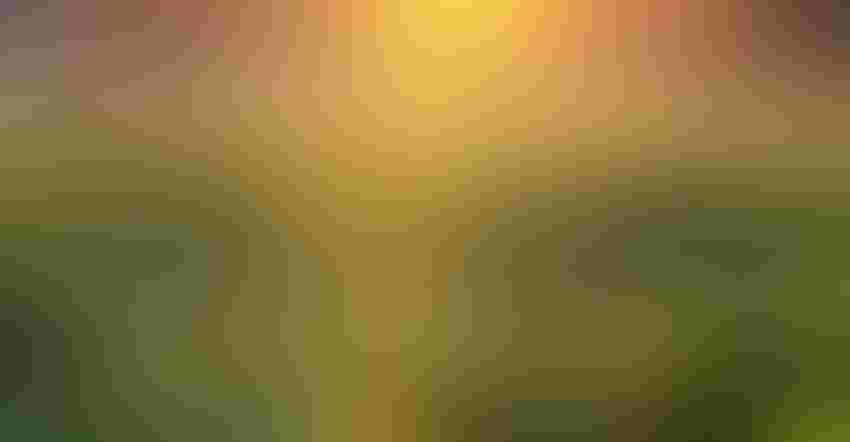 Bayer answers calls for Dicamba support with new label, updated spray app
By Joli A. Hohenstein
Five-year dicamba registrations have given growers extended certainty on expectations, and Bayer has stepped up to the challenge with clear, concise tools farmers can use now.
Answering farmers' calls for help navigating the dicamba landscape, Bayer started with a simplification and reorganization of the labeling for its low-volatility XtendiMax® herbicide with VaporGrip® Technology. As part of a wider company effort, the change helps growers position themselves for success in 2021.
"The new label is half the length, and focused on dicamba-tolerant crops," says Alex Zenteno, dicamba product manager at Bayer. "It is better organized, with a quick checklist and easy-to-find details."
With the 2020 XtendiMax registration came more application changes, along with a call to simplify labels for growers. Bayer's revised label breaks down the critical information, focusing on making it easier for growers to understand the new requirements – and what they mean when using XtendiMax herbicide.
Additional label requirements include specifying a downwind buffer of 240 feet and 310 feet in areas where listed species are located, along with diagrams and descriptions that make it easy to translate those requirements to not just a farm operation but down to specific fields. The label provides cutoff dates according to crop, and makes it easy for growers to decipher what applies to them and their farms.
A myriad of resources supports the physical label, putting the resources growers and applicators need at their fingertips, between the www.roundupreadyxtend.com website and the RRXtend Spray App, which provides location-specific weather forecasts, digital record-keeping capabilities and education resources. For those who want to know specifically what's changed from the last label to this one? A side-by-side comparison lays it out in quick-reference style. Growers wondering which nozzles to use, what boom height should be, how to calculate rate, volume, timing need only glance at the application requirements infographic.
In addition, the updated label helps debut the innovative VaporGrip® Xtra Agent, a tank mix adjuvant that binds protons in a solution and prevents them from forming the dicamba acid that leads to volatility. This delivery of additional VaporGrip Technology to spray tanks helps further reduce potential dicamba volatility. "There has been a tremendous collaboration across the industry for VaporGrip Xtra Agent," says Zenteno, "including collaboration with U.S. academics." More than two years in an extensive series of both academic and industry research and testing show its efficacy and its ability to support the effectiveness of XtendiMax herbicide. Growers can quickly see a snapshot of the science behind VaporGrip Xtra Agent online.
Along with making it easy to understand the new requirements behind dicamba, Bayer has also introduced a new online training program. Offering self-paced training or guided webinar training, the program gives growers easy, convenient access to complete their mandatory yearly dicamba training. Growers and applicators in 30 states can use the training to meet EPA requirements, and even accomplish training for multiple states, as the program automatically customizes to the states growers specify.
"The newly simplified label, including the requirement of a volatility reduction adjuvant such as VaporGrip Xtra Agent, coupled with tangent tactics such as our new self-guided virtual dicamba training and the Spray Early with Confidence weed control guarantee program, give growers more tools to further decrease the potential for off-target application," says Zenteno. "These efforts strengthen the position of dicamba early post timing and offer another valuable option for how to use the Xtend system."
*Alabama, Florida, Georgia and North Carolina require state-provided training. Applicators in these states can find information about state-provided training through their state pesticide regulatory agency.
ALWAYS READ AND FOLLOW GRAIN MARKETING AND ALL OTHER STEWARDSHIP PRACTICES AND PESTICIDE LABEL DIRECTIONS. ©2021 Bayer Group. All rights reserved.  Legal Disclaimers.
Joli A. Hohenstein is an agriculture writer based in Decatur, IL.
Subscribe to receive top agriculture news
Be informed daily with these free e-newsletters
You May Also Like
---