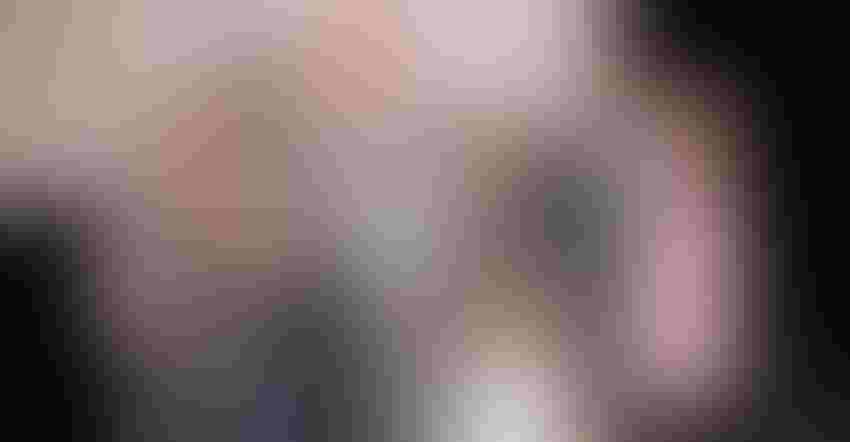 The family of Therrell Pierce poses with the winner of the 2019 Southern Cotton Ginner of the Year Award. They include grandson, Breck Hoyt; daughter, Milissa Hoyt; granddaughter, Addison Pierce; Therrell Pierce; granddaughter, Charlotte Pierce; wife, Barbara Pierce; son, Curtis Pierce; and his wife, Lisa Pierce.
Delta Farm Press Staff
Therrell Pierce, Boyce, La., has witnessed a lot of changes in cotton during his 36 years in the ginning business, but a constant, he says, is the kind of people who work in and manage gins.
"It's not like the dog-eat-dog mentality of other industries," he says. "If a nearby gin has a part break, other gins will help. We're all in it together," he said in remarks following acceptance of the Southern Cotton Ginners' Association's Ginner of the Year Award.
The award was presented during the association's annual honors banquet, on the eve of the Mid-South Far and Gin show, Feb. 28, in Memphis, Tenn.
Pierce, manager of the McNutt Gin Company, said he was both honored and humbled by the award. "I've worked with a lot of talented people, and I am thankful for the people and the experiences. I am especially thankful for my wife of 52 years, Barbara, especially for her love and patience.
"This is a very humbling experience, and I have enjoyed seeing cotton people I have known for a long time."
He says the cotton ginning industry has seen a lot of changes since the 1970s. "The mechanics have not changed all that much, but the changes in electronics, monitoring and bale handling are processes we couldn't have dreamed of in 1970s."
Cotton good option
Related:25th Class of High Cotton winners named
He expects cotton to continue to be a good option for the area served by McNutt Gin. Acreage has remained stable, even while cotton has declined in other parts of the state. "This little pocket is better suited for cotton than any other crop," he says. "That has been a factor in keeping this gin in business."
He says a cotton gin has been on the McNutt Gin site since at least as far back as 1929. "We're in a good location. The Red River Valley produces some of the best cotton and the best cottonseed."
He expects that to continue. "We think cotton acreage in this area will increase from 5 to 15 percent this year. The future of cotton here is very stable."
A critical concern, he adds, is a shortage of trained gin workers. "Not many young people consider cotton ginning as an occupation."
Therrell and Barbara have three children. A son, Curtis, works in the gin. Daughter Melissa Hoyt is the office manager. They have another daughter, Lesa. Pierce credits his family and his faith for his achievements.
About the Author(s)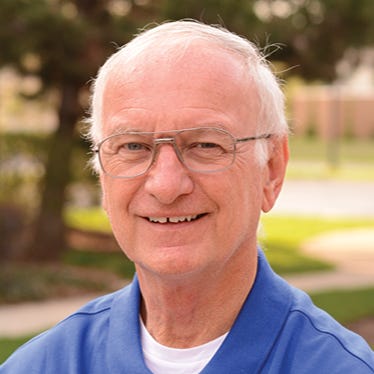 Ron Smith has spent more than 30 years covering Sunbelt agriculture. Ron began his career in agricultural journalism as an Experiment Station and Extension editor at Clemson University, where he earned a Masters Degree in English in 1975. He served as associate editor for Southeast Farm Press from 1978 through 1989. In 1990, Smith helped launch Southern Turf Management Magazine and served as editor. He also helped launch two other regional Turf and Landscape publications and launched and edited Florida Grove and Vegetable Management for the Farm Press Group. Within two years of launch, the turf magazines were well-respected, award-winning publications. Ron has received numerous awards for writing and photography in both agriculture and landscape journalism. He is past president of The Turf and Ornamental Communicators Association and was chosen as the first media representative to the University of Georgia College of Agriculture Advisory Board. He was named Communicator of the Year for the Metropolitan Atlanta Agricultural Communicators Association. Smith also worked in public relations, specializing in media relations for agricultural companies. Ron lives with his wife Pat in Denton, Texas. They have two grown children, Stacey and Nick, and two grandsons, Aaron and Hunter.
Subscribe to receive top agriculture news
Be informed daily with these free e-newsletters
You May Also Like
---