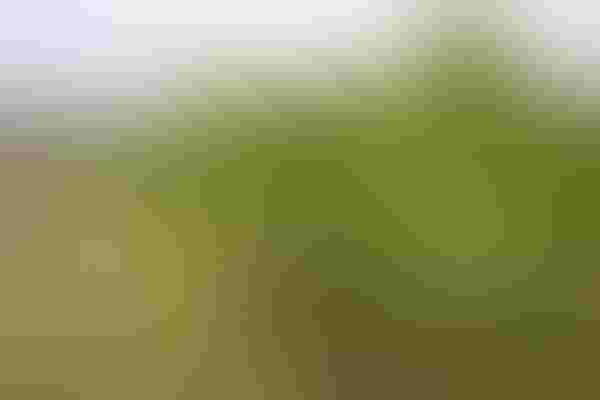 The keys to weed control in all crops is overlapping residual herbicides and postemergence herbicide timing. The calls I am getting currently indicate most growers and consultants are attempting to get this done in rice.
While money is tight, overlapping residuals before you see any grass will pay off.
There are several things we can accurately predict about this spring. First the wind will blow. Second, rice acres will be up considerably from last year.
These two factors make a third prediction easy — applicators will get behind. Most of our applicators do a great job, but they need certain conditions to get a lot of the herbicide applied.
Making maximum use of your residuals will help you and the applicator. Having treatments on the books that cannot be applied is frustrating and the weeds love it.
I am getting a lot of calls on metribuzin, mostly from folks just wanting some reassurance. There have also been a lot of calls when I have recommended both a preplant residual and pre-emergence residual overlapped in soybeans. There has been a lot of pushback with folks wanting to combine those treatments into one trip. Perhaps that will work, but the splits increase the odds of success considerably.
I have a different philosophy on residual herbicides depending upon whether or not you are planting LibertyLink soybeans. In LibertyLink soybeans I tend to favor a less aggressive approach with residual herbicides.
First, just use a residual — any residual. I like to see some metribuzin in there for an alternate mode of action if the variety has good tolerance, but don't push the rate.
The key to a LibertyLink program is the timing of the first post application. If you nail the first application, the rest is easy. If you miss with the first application, things will get difficult.
A base LibertyLink program would be: start clean, use a pre-emergence herbicide and make two timely applications of glufosinate. A step up would be the same and add some Dual or generic, Zidua or Warrant to the second application for layby.
A "Cadillac" LibertyLink program would be a residual applied pre-emergence, glufosinate plus Prefix or a generic followed by glufosinate.
In a conventional, Roundup Ready, or Roundup Ready Xtend program (unless the dicamba happens to get labeled), you must load up much more on the soil residual part of the program. The reason is you have no guarantees that you will be able to kill pigweeds postemergence.
We will not know until later exactly where we stand on PPO resistance. My philosophy is you had better assume that you have it, because finding out after you have sprayed is a bad deal. This means you must make the soil residual program carry the bulk of the load. This can mean taking more risk on injury with soil residual herbicides.
I like getting a preplant residual out and activated before planting, following with another pre-emergence, and then using an in-crop residual. If you do not have overhead irrigation, watch the rainfall forecast and try to time them it in front of a rain.
Times are tight and it sounds great to save some money up front. However, when you wind up with a jailbreak, you spend three times as much and cut a weedy crop.
Ford Baldwin served as a weed scientist with the University of Arkansas Cooperative Extension Service from 1974 to 2001. Since 2002, he has been a partner in Practical Weed Consultants with his wife, Tomilea. Contact him at [email protected].
Subscribe to receive top agriculture news
Be informed daily with these free e-newsletters
You May Also Like
---