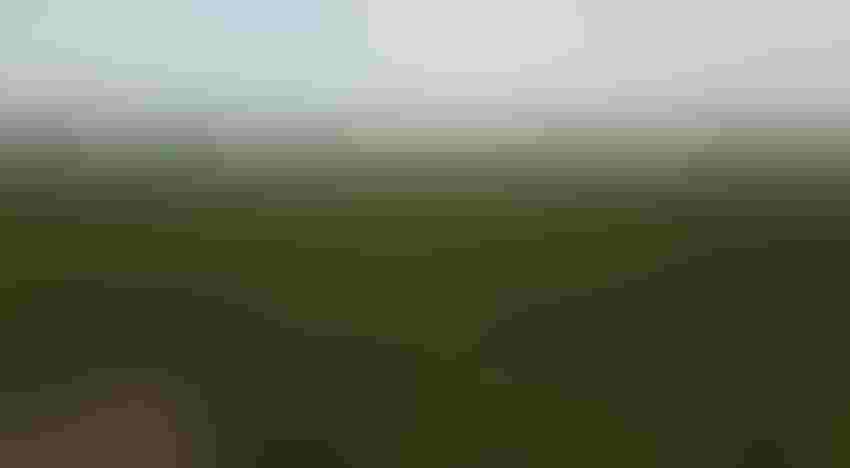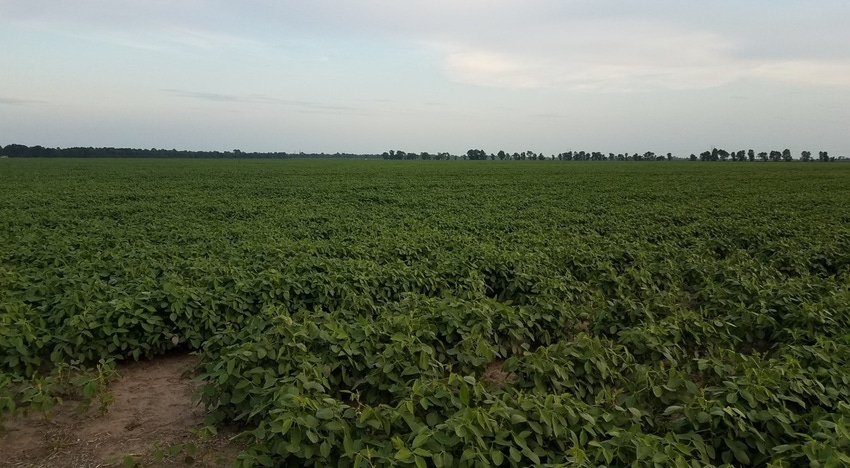 This photo, used in the auxin training, shows the distance (from the far trees one mile away) dicamba drift was observed when average winds were four to eight miles per hour, but gusts were 17 miles per hour
Wes Everman/NCSU
Most of the mandatory auxin training sessions for anyone wanting to apply dicamba on cotton or soybeans in North Carolina wrapped up before the coronavirus crisis pretty much shut down everything across the state at the end of March.
Charlie Cahoon, North Carolina State University Extension weed specialist for corn and cotton, notes that 28 of the 31 training sessions that ran from Jan. 14 through March 26 were delivered as planned with the last three sessions conducted by either video or by Zoom meetings with Extension agents and farmers.
Both Cahoon and fellow North Carolina State Extension weed specialist Wes Everman, who conducted most of the training sessions across much of the state, say they are pleased with the way the training went and are confident farmers and other applicators are well trained and prepared to safely apply auxin herbicides to cotton and soybeans this year.
"They are well equipped. Most of the folks have had training for four years in a row now and cases of drift are declining or at least flattening out. We still have some issues around high-value crops such as tobacco, fruits and vegetables and vineyards. I won't be restful until we have zero drift complaints. That's going to be really hard to achieve, but that doesn't mean we shouldn't strive for it," Cahoon said in a telephone interview with Southeast Farm Press.
According to figures from the North Carolina Department of Agriculture and Consumer Services, which is managing the training in cooperation with North Carolina State University Extension, 2,522 applicators were trained in the state in 2020. That's up from 2,312 trained in 2019. In 2018, 2,856 applicators were trained. 
Drifting Pesticides
In his comments to Farm Press, Everman said a key message delivered in the training sessions was to keep in mind wind gusts when applying auxin herbicides to cotton or soybeans. Everman believes wind gusts play the biggest role of drifting pesticides in North Carolina, rather than vapor drift.
"We found that 15 to 20 mph winds were carrying the chemical in excess of a mile. Growers really need to be aware of wind speeds when applying these auxin herbicides," Everman said.
To help applicators track wind speeds before they apply herbicides, the North Carolina Climate Office adapted a spray conditions weather tool in cooperation with NC State that allows farmers to pull up sustained wind speed, maximum wind gust, and temperature inversion data from the nearest weather station. The tool is a webpage that works like an app on your phone.
"My most important message to farmers and applicators is to watch the wind," Everman emphasized. "The only way we've seen auxins move is by physical drift. We haven't been able to pin-point, and we don't expect any vapor drift in North Carolina."
Not Every Field
Cahoon adds that the most important take home message for farmers is that these auxin technologies are not appropriate for every field, regardless if weather or environmental conditions are favorable for applications.
"You really have no business using these auxin herbicides in the vicinity of tobacco, vegetables and other high value specialty crops," Cahoon says.
"What we said in the training is survey the landscape before spraying. If you can see one of these crops, and you're not willing to buy that crop, then you probably need to do something else rather than applying auxins."
"A lot of the cases could be avoided with a little bit of common sense. The folks who think about what they are doing don't have too many issues. The folks who spray every acre they farm, regardless of what's beside them, they are the ones who have issues and normally get multiple folks in the neighborhood," he says.
Both Cahoon and Everman acknowledge there will be some drift issues this year, but they hope the training and good common sense by applicators will help reduce complaints across the state.
"We know there will be drift this year, but will it be above acceptable levels?" Everman asks. "I think we've got a good handle on it and our growers understand how to safely use this technology. They know that in North Carolina specialty crop acres are peppered in with our cotton and soybeans. Most growers are cognizant of this and really try to avoid putting out a product in a situation where they can cause damage next door," Everman says.
About the Author(s)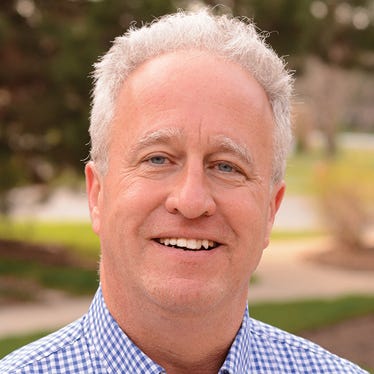 Associate Editor, Southeast Farm Press
John Hart is associate editor of Southeast Farm Press, responsible for coverage in the Carolinas and Virginia. He is based in Raleigh, N.C.
Prior to joining Southeast Farm Press, John was director of news services for the American Farm Bureau Federation in Washington, D.C. He also has experience as an energy journalist. For nine years, John was the owner, editor and publisher of The Rice World, a monthly publication serving the U.S. rice industry.  John also worked in public relations for the USA Rice Council in Houston, Texas and the Cotton Board in Memphis, Tenn. He also has experience as a farm and general assignments reporter for the Monroe, La. News-Star.
John is a native of Lake Charles, La. and is a  graduate of the LSU School of Journalism in Baton Rouge.  At LSU, he served on the staff of The Daily Reveille.
Subscribe to receive top agriculture news
Be informed daily with these free e-newsletters
You May Also Like
---