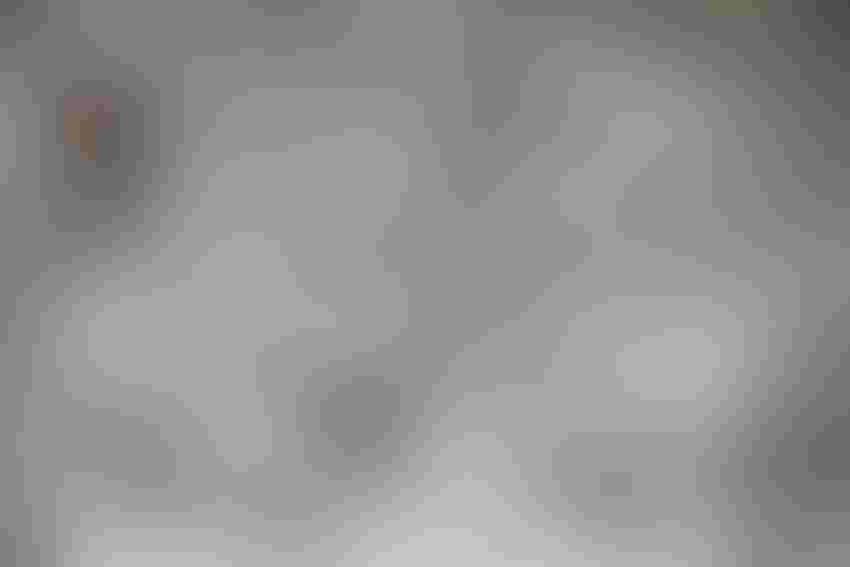 Cotton acreage was down last year and will likely go down more in 2013, mostly because of a lack of profitability compared to grain crops.
Finding more profit in cotton for growers is an ongoing challenge for Tom Wedegaertner's team at Cotton Incorporated, and cooperative efforts to produce flavor-infused, gourmet oils made from cottonseed may just be the ticket.
Amid the hoopla surrounding reduced cotton acreage, global pricing instability and other such dire forecasts for cotton, a group of cotton industry leaders set out last year to demonstrate to the public a fact long known by the cotton industry — cotton is a fiber, oil and food crop.
Quirky as it may seem, the public's interest in sustainable, renewable, local and "green" products provides a timely public relations opportunity for cotton and potentially more profit for cotton growers.
To that end, a collaboration between Cotton Incorporated and Botham Brands, of Barneveld, Wisc., netted the introduction of Acala Farms Flavor-infused Cottonseed Oils.
These oils are heart-healthy, boast a high smoke/flash point, are rich in antioxidants and present intense flavor profiles.
Available in five flavors, plus Pure Cottonseed Oil, the product was launched in late August and has seen strong early success via both its online storefront at www.acala-farms.com and in a growing number of Midwest retail outlets.
A collection of these oils was taste-tested at a number of agricultural and non-ag events this past summer. The lines of people at the recent North Carolina Cotton Expo waiting to sample these new cottonseed oil products is a good indication of the acceptance of these products by consumers, says Monty Bain, Southeast Communications Manager for the Cotton Board.
Bain, along with Tom Wedegaertner, director of cottonseed marketing for Cotton Incorporated and others from the company have taste-sampled the new products at a number of events around the Southeast and the response has been uniformly good.
"The concept of making flavored cottonseed oil started with Cotton Incorporated's New York public relations department, which was looking for a way to counter criticisms that cotton uses land and water that could be dedicated to food crops," Wedegaertner says.
Cotton a food crop
"Our response was to remind people that cotton actually is a food crop: you've got cottonseed oil, which was America's original vegetable oil; you've got the seed, which has been used as a dairy cattle feed supplement for decades; and now new research is expanding the use of cottonseed protein to a wider range of livestock feeds and for human consumption."
Growers routinely produce 25-30 gallons of edible cottonseed oil per acre of cotton, Wedegaertner says. Per capita consumption of cottonseed oil in the U.S. is about three pints per year, he adds.
Cottonseed oil is used in many products commonly found in kitchen pantries across the U.S., like potato chips, salad dressings, mayonnaise, hot dogs and more, but only consumers who read ingredient labels would recognize that fact.
"So in part, developing the flavor-infused cottonseed oils is a way to introduce U.S. consumers to the concept that cotton is a food product as a well as the most popular fabric in the world," Wedegaertner says.
Most folks in the cotton industry know that cottonseed in various forms has been used in food products and for livestock feed for more than 100 years.
If you eat steak, cheese, butter or milk, chances are good there were some cottonseed products in the diets of the animals that produced those foods, but awareness of that whole side of the cotton business is low among average consumers.
One thing driving these new cottonseed oil products is research that can genetically eliminate gossypol, and thereby make the protein of the seed available in feed for a wider range of livestock, and for human consumption.
"Once cotton is grown using this technology, we can have cottonseed kernels that look like pine nuts — and all kinds of food products from gossypol-free cottonseed," Wedegaertner says. 
The Acala Farms Flavor-infused Cottonseed Oils will help to educate the public that cotton is indeed already a food crop.  When the protein and nut products hit the market in a few years, there will be greater understanding that cotton is being grown not just for fiber but also for food.
Bain says consumers seem to really like the Acala Farms oils. "Most people sample one of the oils, then come back and try more," he says.
Wedegaertner says consumers can see these high-end oils are flavorful, healthy and safe. "They often ask if these oils can be used for salad dressings, for frying, and for a number of food-related purposes — and, yes, they can," he adds.
The gourmet, flavor-infused cottonseed oils marketed by Acala Farms sell for $5.99 per five ounce bottle.
Information on Web
The website, www.acala-farms.com, provides a complete description of each of the cottonseed oil flavors, recipes for using the oils and easy-to-use forms for buying the products.
"I love the Fresh Cilantrooil. I use it three or four nights a week on salads, salsa or vegetables. I like the other flavors, but cilantro is my favorite. The fresh roasted garlic, jalapeno-lime and smoky chipotle are also popular," Wedegaertner says.
Cotton is often mischaracterized as harsh on soils and the industry's pesticide use is frequently overstated. The truth is that modern-day U.S. cotton growers have significantly reduced the pesticides and other inputs required to grow cotton by using advanced technologies that prescribe optimal 'doses' for any part of any given acreage.
Cotton is unique among most crops grown because it can be used for food, fuel and fiber.
In New Mexico, a Cotton Incorporated-funded project involves a campus cafeteria using cottonseed oil for cooking, then returning the oil to the farm and recycling it into biodiesel for use in vehicles that are involved with growing cotton. "We call that the Circle of Cotton Sustainability," Wedegaertner explains.
About half the cottonseed produced from the U.S. crop goes to livestock feed, primarily dairy cows. The remaining half goes to cottonseed crushing plants for the production of oil, meal, hulls and linters for a wide range of applications, including extensive use in the food industry.
Historically, cotton growers have looked at cottonseed as a way to cover gin costs. In recent years, it has covered the cost of ginning cotton and then some. It has the potential to become a lucrative by-product that can enhance cotton growers' bottom line as well help to feed a growing world population.
Another ongoing research project, Wedegaertner says, involves de-hulling cottonseed and processing the seed into small nuts, which look a lot like pine nuts.
"If this research plays out the way we hope it does, we could see a small, but lucrative market for cottonseed nuts that could bring $1-2 per pound extra for cotton growers. The edible nut will actually be worth more than the lint," he says.
Not too many years ago cottonseed was valued at less than 10 percent of the total value of the cotton plant. Now, its value exceeds 20 percent, thanks in part to the cottonseed marketing efforts of Cotton Incorporated.  
Products like the Acala Farms Flavor-infused Cottonseed Oils are helping to turn public opinion toward cotton as more than a fiber crop. And as that market grows, so too will the value of cottonseed products.
Subscribe to receive top agriculture news
Be informed daily with these free e-newsletters
You May Also Like
---