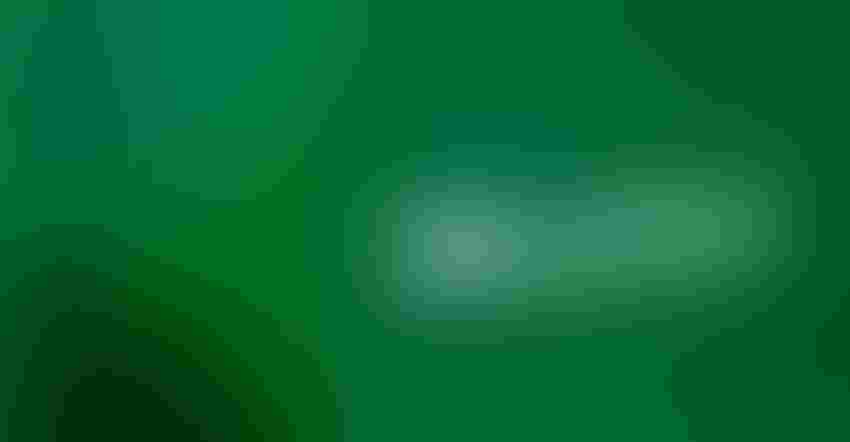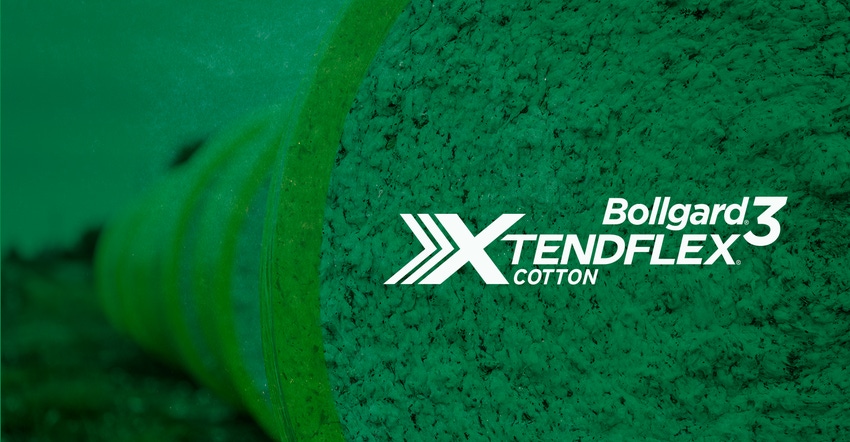 Mother Nature provided near-perfect growing conditions in parts of Georgia, setting a very good cotton crop in 2020. But then she took some of it away in the fall with rainy weather, resulting in boll rot and hardlock.
Yields are estimated to be off for farms in the state that caught rainy weather in September and October. Through it all, Deltapine® Bollgard® 3 XtendFlex® varieties showed their performance potential.
In Edison, Georgia, Drew Collins had a head-turning crop set in September when weather turned south. Earlier-planted cotton was more affected. Collins planted his farm in Bollgard 3 XtendFlex cotton varieties in 2020, a switch he made when looking for better protection from cotton bollworms and maintaining high yield potential. His experience with DP 2055 B3XF cotton variety has been positive.
"We began planting with DP 2012 B3XF and DP 2020 B3XF, then switched to DP 2038 B3XF and finished up with DP 2055 B3XF," recalled Collins. "Our earlier-planted cotton got hit hard by the September weather. I guess in the DP 2055 B3XF, bolls were not open as much as in other varieties, and apparently it was less susceptible to the weather. I was pleasantly surprised when I got to the field with the harvester because there was not as much
boll rot."
His cotton did not require insecticide sprays for bollworms. He said DP 2055 B3XF cotton variety emerged quickly and grew off to a good stand. Planted within one field of DP 2055 B3XF cotton variety were several rows of a competitor variety. The visual and final yield differences were apparent, according to Collins.
"On the yield monitor map, there was a red streak in the field where the competitor was planted, indicating lower yield," he said. "DP 2055 B3XF was 300 to 400 pounds better in that field. Typically, varieties in plots are not too far off in terms of yield, but that was an exception. I am excited about the variety. Every season is different, and you really do not know until you get two to three years with a variety, but it looks good enough for me to plant again."
Bayer is a member of Excellence Through Stewardship® (ETS). Bayer products are commercialized in accordance with ETS Product Launch Stewardship Guidance, and in compliance with Bayer's Policy for Commercialization of Biotechnology-Derived Plant Products in Commodity Crops. Commercialized products have been approved for import into key export markets with functioning regulatory systems. Any crop or material produced from this product can only be exported to, or used, processed or sold in countries where all necessary regulatory approvals have been granted. It is a violation of national and international law to move materials containing biotech traits across boundaries into nations where import is not permitted. Growers should talk to their grain handler or product purchaser to confirm their buying position for this product. Excellence Through Stewardship® is a registered trademark of Excellence Through Stewardship. ALWAYS READ AND FOLLOW PESTICIDE LABEL DIRECTIONS. It is a violation of federal and state law to use any pesticide product other than in accordance with its labeling. NOT ALL formulations of dicamba, glyphosate or glufosinate are approved for in-crop use with products with XtendFlex® Technology. ONLY USE FORMULATIONS THAT ARE SPECIFICALLY LABELED FOR SUCH USES AND APPROVED FOR SUCH USE IN THE STATE OF APPLICATION. Contact the U.S. EPA and your state pesticide regulatory agency with any questions about the approval status of dicamba herbicide products for in-crop use with Roundup Ready 2 Xtend® soybeans or products with XtendFlex® Technology. Bt products may not yet be registered in all states. Check with your seed brand representative for the registration status in your state. Roundup Ready® 2 Technology contains genes that confer tolerance to glyphosate. Products with XtendFlex® Technology contain genes that confer tolerance to glyphosate, glufosinate and dicamba. Glyphosate will kill crops that are not tolerant to glyphosate. Dicamba will kill crops that are not tolerant to dicamba. Contact your seed brand dealer or refer to the Bayer Technology Use Guide for recommended weed control programs. Bayer, Bayer Cross, Bollgard®, Deltapine®, Respect the Refuge and Cotton Design®, Roundup Ready®, and XtendFlex® are registered trademarks of Bayer Group. ©2021 Bayer Group. All Rights Reserved.
About the Author(s)
Subscribe to receive top agriculture news
Be informed daily with these free e-newsletters
You May Also Like
---