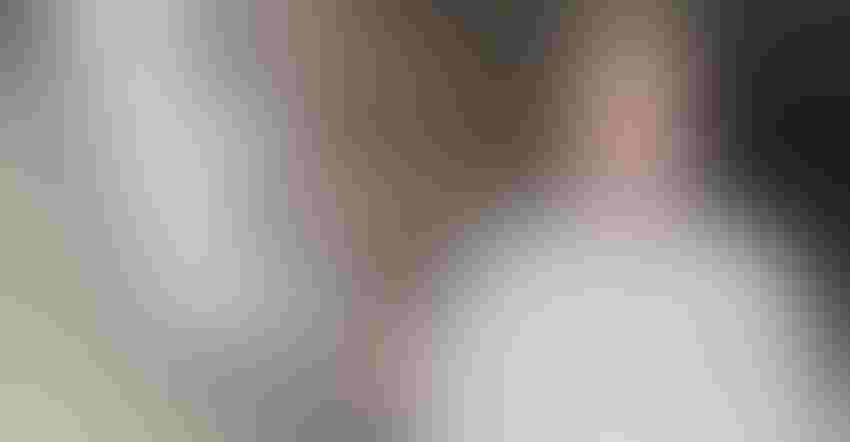 Missouri ginner Gary Hayes understands the value and importance of giving back to the ginning industry as he begins his term as president of the Southern Cotton Ginners Association.
Brad Robb
When Gary Hayes walked into a gin for the first time in 1977, becoming president of the Southern Cotton Ginners Association (SCGA) wasn't even on his radar. But, at the conclusion of the 2019 Mid-South Farm & Gin Show March 2, Hayes began his year-long term of speaking on behalf of the association that represents the interests of 120-plus gins across the five Mid-South states.
A native of Hayti, Mo., he was born into a farming family in Pemiscot County. "My dad grew wheat, soybeans, and cotton," remembers Hayes. "I recollect having to chop cotton as a kid, and it wasn't fun…at all!" But he felt fortunate that he and his brother, Tony, were able to start learning the ropes of farming under the tutelage of their father.
When their father, Ralph, passed away, Gary and Tony kept the family farm going. By 1975, after graduating from high school, Gary acquired some land and began farming on his own. He married Christi Nelson, in 1976, and they moved from Missouri to Mississippi in 1979, after Pemiscot County neighbors who owned acreage in Crowder, Miss., asked if he would like to farm their land.
He accepted, a partnership was formed with Bobby McCulloch, and Gary and Christi headed south. "We dissolved that partnership after five years, but I stayed down there for seven more years farming by myself," says Hayes. "By 1989, Christi and I returned to Pemiscot County and I started farming with my brother again. I still have friends in Crowder, but to me, having family support is important and makes a big difference in our lives."
GINNING CAREER
Hayes had two years of experience under his belt working at Roland Gin before moving to Mississippi. When one of the gin shareholders, Robert O. Pierce, Sr., remembered Hayes and called him one afternoon, "I was working at the Don Medlin Company at the time. Mr. Pierce told me he had purchased another gin in Caruthersville and wanted me to help run it."
Hayes took the job as head ginner in 1991, and he has been there ever since. He became the gin manager in 1997, while continuing to farm. "There was an existing gin at the location prior to the establishment of Caruthersville Gin, Inc.," Hayes says. "It started in 1965, went out of business, and we replaced every piece of equipment in it except six lint cleaners."
Today, Caruthersville Gin operates a Kimball module feeder, a Stover unwrapper, three Consolidated 164 gin stands, Samuel Jackson dryer and moisture systems, and a Lummus press. They employ five full-time employees during the ginning season and 25 shift workers, if you count the truck drivers. "Ninety-percent of the modules we'll gin this year will be round, and we'll be hauling some over 30 miles," Hayes says. "We recently purchased two sets of Stover Cotton Train trailers."
Hayes admits there will be some curves to navigate learning how to most efficiently stage modules in the field for the new trailers, which will haul 10 modules per trailer set. He used the "Seed Cotton Hauling Estimator Spreadsheet Calculator" to determine the best hauling system to implement, based on haul mileage, and various other factors related to hauling modules.
LOOKING BACK, AHEAD
The shareholders of Caruthersville Gin and Hayes believe in keeping the gin on the cutting edge of new technologies whenever economically feasible. They maintain a list of priorities of things that must be repaired, and always try to update something in the gin each year.
"One year we replaced a bale press," he says, "and one year we bought new gin stands. I know equipment is costly, but we look at it as an investment in our future. We are always trying to improve the fiber quality we can deliver to our grower customers."
A unique opportunity presented itself two years ago when Hayes learned that some of the smaller acreage growers in the area were considering getting out of cotton after their harvesters wore out. Hayes knows that maintaining a solid base of good farmers is the first step to a successful ginning business, so he asked several of those growers if they would stay in cotton if CG bought a harvester to custom pick their crop.
Many of them responded positively, and Hayes approached the remaining stakeholders about buying a picker. "This was not only a way to keep those growers in cotton, but — and just as importantly — a way for us to expand our customer base and sustain the economic viability of our business," says Hayes.
 That innovative approach to maintaining customers is also being utilized by other gins across the region. "We recently bought a second John Deere CP-690, and this year we'll custom harvest about 3,500 acres of cotton from six different operations — one of them being mine," Hayes says with a laugh.
LEAF GRADE ISSUES
Leaf grades have been inching up the last few years, and have caught the overall attention of Hayes and other ginners. While some think the culprit might be harvester-related, others are looking at the newer varieties that, while producing a longer staple, may be growing a hairier leaf. Hairy leaf varieties tend to have higher bract trichome density than smooth leaf varieties.
The National Cotton Council encourages all ginners to remain vigilant in guarding against contamination to preserve U.S. cotton's reputation around the world. Hayes and his staff took extra precautions this season to ensure bale wrap plastic was not being introduced into the gin.
As Caruthersville Gin prepared to crank up the gin for the 2018 season, Hayes looked forward to working with William Lindamood, Southern Cotton Ginners Association safety director, to incorporate safety recommendations based on his audit. "William puts in many hours during the ginning season auditing all gins, and then following up to verify that his recommendations were implemented," says Hayes. "The SCGA safety program is an invaluable part of what our association delivers to its member gins."
Hayes hired a new employee, Jimmy Lyons, an accountant, whose computer hardware and software skills will also be used to assimilate moisture information that is now available from the newer John Deere on-board module harvesters. "It's my understanding that gins will be able to have access to each round module's average moisture content, which will be associated with the serial number in the module's RFID tag," says Hayes. "This information should help us at the gin because we'll be able to stage cotton first that has a higher moisture content and needs ginning in a timely manner."
Through his years of farming and ginning, Hayes has established friendships that have proven valuable when he needs advice. He has been on the National Cotton Council's PIE Tour, has seen Cotton Incorporated's world headquarters, and attends the USDA/ARS Gin School each year.
"I encourage any young farmer to participate in these events," he says. "We must have a younger generation of farmers and ginners to fill the vacancies being left by retirements. This is critically important moving forward to insure an adequate employment infrastructure in our industry."
That is the kind of insight and vision the cotton ginning industry needs from its leaders, and that is exactly what the Southern Cotton Ginners Association will be getting with their 2019 president.
Subscribe to receive top agriculture news
Be informed daily with these free e-newsletters
You May Also Like
---