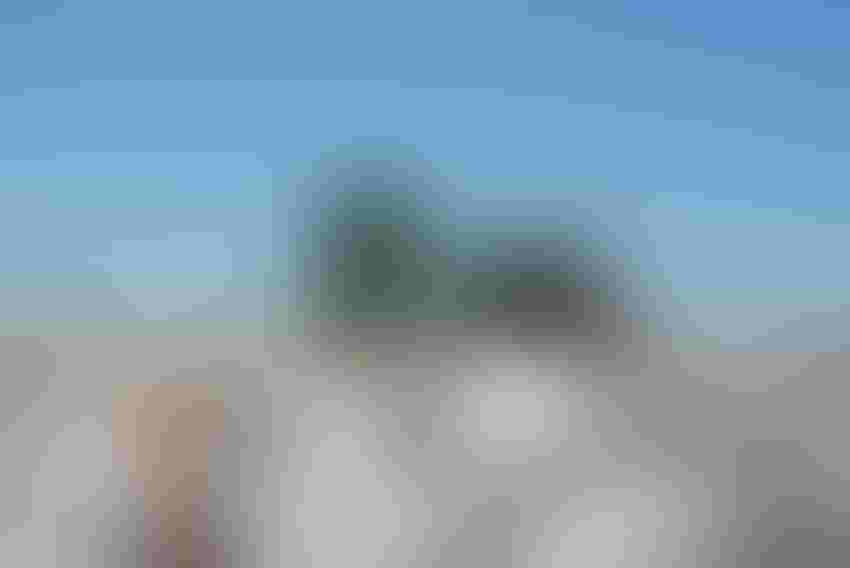 As cotton acres continue to increase across Oklahoma and particularly within new cotton production areas like the eastern part of the state, an Oklahoma cotton specialist says having a field scout is a necessity.
"We really want growers in that area to hire scouts who are going to be in their cotton every week, looking for insects and making sure they can jump on insect issues before they become a problem," says Dr. Seth Byrd, Oklahoma State University assistant professor cotton Extension specialist, Stillwater.
"If you don't have a good scout, between the amount of insect pressure in some areas and concerns with our Bt traits, we can quickly go from a really good crop to a whole lot of nothing and not even realize it happened."
Byrd breaks Oklahoma into three general environments:
Southwest Oklahoma: dry, longer growing season

Northern Oklahoma: dryland cotton in the north central region with irrigated acres increasing in the Panhandle, shorter growing season, similar rainfall conditions as Southwest

Eastern Oklahoma: almost a Mid-South type environment with rainfall, and if irrigated, a decent amount of water, but where pest pressure is more of a concern
"A scout is a huge help for any grower, but if you are in an area that's at risk of insect pressure, it's a necessity."
From 2014 to 2018, Oklahoma's cotton acreage has grown from 237,523 acres to 756,397 acres, according to the Oklahoma Boll Weevil Eradication Organization. About 800,000 acres are possible in 2019, says Byrd.
"I recommend growers go into this season with a scouting plan, a program in place but to be aware it's going to change several times throughout the season so keep it flexible," says Byrd.
HARVEST AIDS
For cotton growers in northern Oklahoma and Kansas, understanding harvest aids: what they do and the relationship between weather and harvest aids and cotton, with fiber quality being the end game, is another necessity Byrd identifies for growers in 2019.
"We're growing cotton in a short-season environment where cool falls are common. But there are things we can do to help mitigate some of the risk. Understanding the timing of harvest aids, what they do and how they interact with the weather, will help."
To answer some of those questions, Byrd and his team will be conducting harvest aid studies in the northern areas this season. "We'll be looking at timing, harvest aid programs and what happens when we've got immature cotton and it's late in the year, so we're trying to do a few things to hopefully provide some more information."
Harvest aids can be complicated and a topic that instigates a lot of questions across the Cotton Belt, he adds. "We just need to understand the basics and the limitations and the environment we are in."
STILL GINNING
As growers are prepping fields and, in some areas, planting, Byrd says a few gins in Oklahoma and Kansas are still ginning the 2018 crop. While the extended season is partially due to the increase in cotton acres, Byrd says the weather is primarily to blame.  
"From a production standpoint, pounds per acre, the cotton wasn't as good as in years past, but we did have more acres and a lot of poor harvest weather. Folks were kept out of the field several days at a time, and then when they did get in the field, they only had five to six hours a day to harvest before the weather turned and the humidity crept up. It was a rough, nasty harvest."
Atypical for Oklahoma, several thousands of cotton acres were still being harvested into February and March, primarily in the northern tier — from Central Oklahoma to the northern area bordering and including Kansas. Consequently, the cotton ginned in the last couple of months has been some of the worst cotton of the season, Byrd says. "There's been a lot of bark and it's gotten worse as we've gone along."
Southern Kansas Cotton Growers, with two locations in Winfield and Anthony, gin cotton from Oklahoma and Kansas. Gin Manager Gary Feist says as of April 19, 2019, they have ginned 100,000 bales with about 50,000 to go.
An early freeze coupled with a late harvest and "a lot of rain," reduced the fiber quality, Feist says. Where normally their cotton is a 31.3, this year it's a 41.
"Our leaf grade is higher than normal, our color is higher and we've got pretty heavy bark," says Feist. "Normally, we have to use 99 percent of our growing season to get our cotton to mature because of where we are at."
But as far as yields, he says it's been a tremendous year. 
"We've been fortunate this year to finish out this cotton and raise a lot of the top crop — that's what's put on a lot of our yield. I bet we'll have an above 1,100-dryland average, which is pretty good for our area." 
About the Author(s)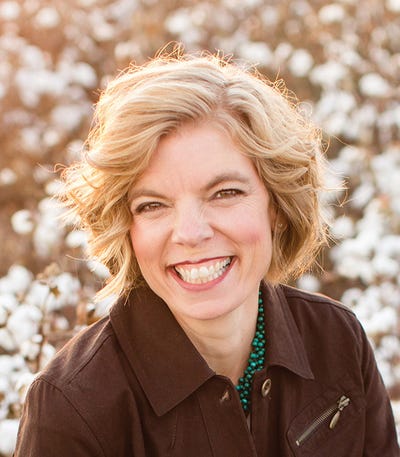 Editor, Southwest Farm Press
Shelley Huguley has been involved in agriculture for the last 25 years. She began her career in agricultural communications at the Texas Forest Service West Texas Nursery in Lubbock, where she developed and produced the Windbreak Quarterly, a newspaper about windbreak trees and their benefit to wildlife, production agriculture and livestock operations. While with the Forest Service she also served as an information officer and team leader on fires during the 1998 fire season and later produced the Firebrands newsletter that was distributed quarterly throughout Texas to Volunteer Fire Departments. Her most personal involvement in agriculture also came in 1998, when she married the love of her life and cotton farmer Preston Huguley of Olton, Texas. As a farmwife she knows first-hand the ups and downs of farming, the endless decisions that have to be made each season based on "if" it rains, "if" the drought continues, "if" the market holds. She is the bookkeeper for their family farming operation and cherishes moments on the farm such as taking harvest meals to the field or starting a sprinkler in the summer with the whole family lending a hand. Shelley has also freelanced for agricultural companies such as Olton CO-OP Gin, producing the newsletter Cotton Connections while also designing marketing materials to promote the gin. She has published articles in agricultural publications such as Southwest Farm Press while also volunteering her marketing and writing skills to non-profit organizations such a Refuge Services, an equine-assisted therapy group in Lubbock. She and her husband reside in Olton with their three children Breely, Brennon and HalleeKate.
Subscribe to receive top agriculture news
Be informed daily with these free e-newsletters
You May Also Like
---