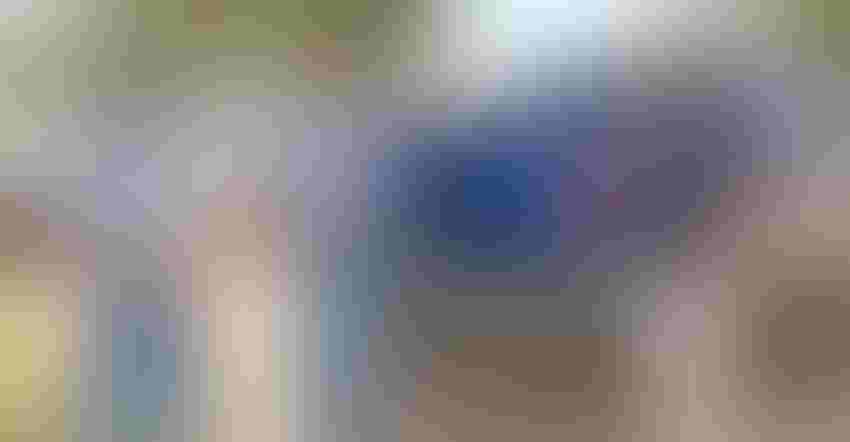 Texas A&M AgriLife Halfway Research Station: Tule Creek Gin manager Jaime Subealdea, left, visits with Swisher County grower Michael Goss, center, both of Tulia, Texas, and Texas A&M AgriLife Extension IPM Agent Blayne Reed, of Kress, Texas, at the station's field day, Aug. 2.
Shelley E. Huguley
Michael Goss compares this growing season to a pickup in gear. The tires are moving but the vehicle is not. "It just feels like we can't get traction."
The weather of 2019 has at times been downright heart-wrenching. Paired with depressed commodity prices and unresolved trade issues, producers, along with those within the agriculture industry, will tell you it's been a tough year.
Like many areas in the Southwest, excessive rainfall and cool temperatures delayed planting, including on the Goss farm in Tulia, Texas. By the end of May, clear weather allowed Goss and his employees a narrow planting window.
"We had about ten to 14 days to get it all in, so we ran hard, nearly 24-hour shifts," Goss said. "We planted 2,100 acres in about 10 days."
While the crop slowly emerged, Goss said they eventually got a good stand. "We thought we made the right move and then we got two-thirds of it hailed out July 10."
TULE CREEK GIN
But growers aren't the only ones feeling the sting. Tulia's Tule Creek Gin, a division of Windstar, Inc., lost half of its estimated bales, reducing the expected bale count from 22,500 bales to about 13,000, says gin manager Jaime Subealdea.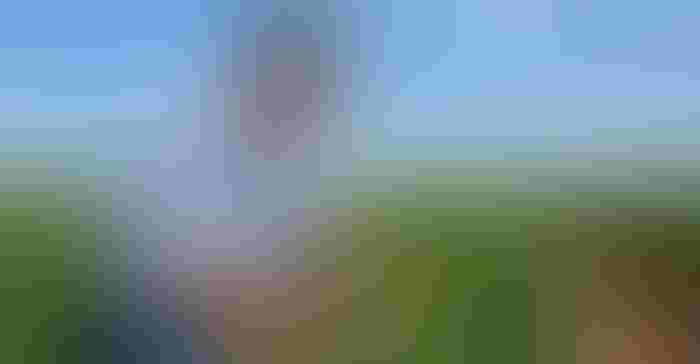 Tule Creek Gin manager Jaime Subealdea.
"We were looking forward to another good year but unfortunately it got cold and wet and then we got hail late. It's all taken a toll," Subealdea said.
While growers like Goss may experience some financial compensation from crop insurance and a second Market Facilitation Program payment, Subealdea said the gins will not.
"Unfortunately for the gin, we just wait until next year. We sell a lot of chemicals and seed and have a small elevator. It won't make up for everything," he said.
Greater than the loss of bales is the impact the hail out could have on Subealda's five fulltime employees. "Hopefully, we can come up with enough work for them to do so we can keep all of them," said Subealdea, who is beginning his 19th season at the gin.
He remembers a year like this in 2003. "It's not new but coming off of some big years, it really feels bad."
He pauses.
"Anyways, we will make it work and keep going."
REMNANT
Hail and a late crop are forcing growers like Goss to shift how they "normally" do things. Goss, a heavy no-till operator, says he will revert back to tillage to terminate the hailed-out crop.
"It had enough stem and stock that it would be very hard chemistry to get rid of. So, we are plowing it up and then we'll go to wheat," he said. "Being July 10th when we lost it, there's not enough time to plant an alternative crop."
Goss rates the cotton that survived as fair to very good.
"It's behind, so fall will play a big factor in whether or not it makes," he said, adding his cotton is about 10 days behind.
"We're blooming now (Aug. 2). Usually, in our area you want to begin hunting July 4th for a bloom, which in reality is probably a little early. Around July 18th is probably your norm, so we're about a week behind."
And getting that late crop to harvest will require some different management. "We're cutting back on our inputs. If we get an early fall and we have too much vegetative growth, it won't be a good thing. We'll get bad grades and have a lot of cotton nobody wants. So, we've got to watch that."
On his irrigated acres, he says he'll push it as hard as he can and not cut corners on weed control. "We've got to keep it clean. Fertilizer will stay the same, but we may wean the water and let it stress a little to speed up maturity or allow it to cut out in a timely manner. We need the top half of the plant loaded by August 24th," Goss said.
LUBBOCK COUNTY
About 90 miles south of Tulia, Dean Vardeman says he's desperate for a rain, something he didn't expect to be wishing for following a planting season much like Goss received. "This has been difficult. We had a really tough start getting the crop up," Vardeman said. "It ended up being a little late and then we started getting into a warmer, drier timeframe and the cotton made up a lot of progress. But now we are getting into severe drought stress, so we are needing rain badly."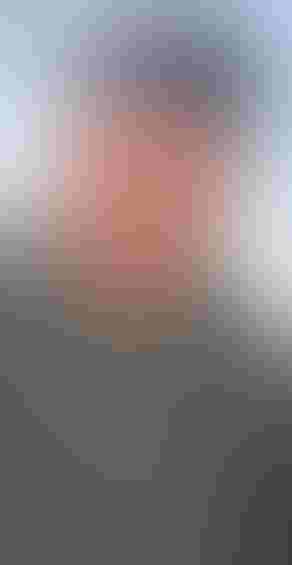 Lubbock County Grower Dean Vardeman
Vardeman farms in southwest Lubbock County with his brother Keith. They are "heavy on cotton" with some rotational corn. While the Vardemans lost little to hail, he said they replanted over half of their cotton acreage.
The Vardemans, who have been farming for almost a half a century, have about 75 percent dryland acres with 25 percent irrigated. Dean says with the declining Oglala Aquifer they've been forced into more dryland. "If you get a rain, that's something. You don't have that reliable cushion we used to have. With irrigation you could always make enough crop to cover your inputs and then whatever you made on dryland, that's what you took home. Now, we don't have that cushion with the light irrigation.
"Weather is more of a concern all the time."
TO SUM IT UP
Goss sums up the 2019 weather as erratic. "We had a cool start and then it got really hot and then we'd get a big rain or a storm. We've had some 79-degree days at the end of July, which is not common. A lot, you just can't control."
Although the losses are difficult, Goss says there's a lesson in the storm. "It reminds me spiritually, I'm not in control. Maybe it's my private lesson." But he admits, "It's hard to stay optimistic after getting hailed out. Traditionally, I'm the guy that's optimistic and excited."
But without hesitation, Goss, a fourth-generation farmer, quickly shifts his attention to the successes of 2018. "Last year, we had a really good crop. It seemed on most of our irrigated fields, we broke our personal best records. We were pulling four-bale out of nearly every irrigated field. And then we hit some four-and-a-half bale and the quality was great. It was one of those years where you felt like everything clicked, so to go from last year to this year…"
But as his gin manager Subealdea says, "This is the place of next year, so we'll be looking forward to then."
Subscribe to receive top agriculture news
Be informed daily with these free e-newsletters
You May Also Like
---