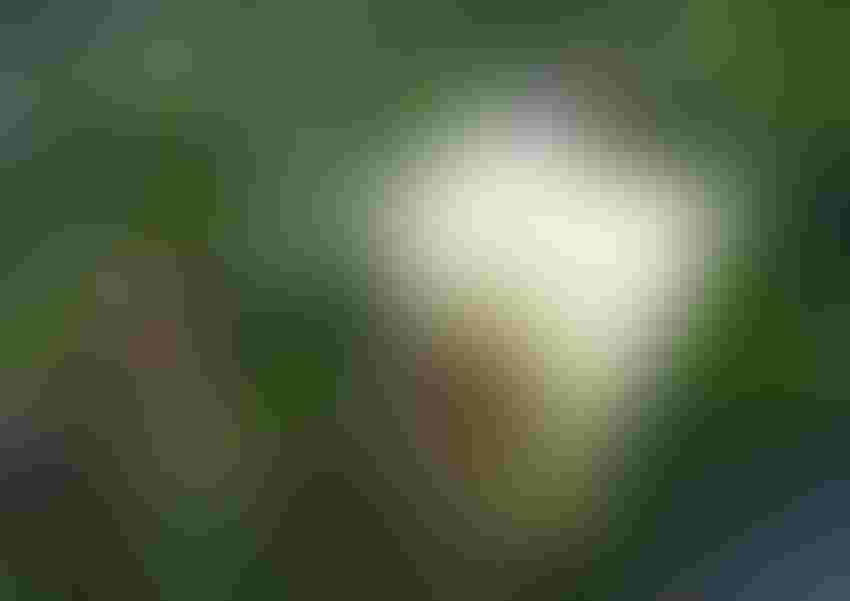 Overall U.S. cotton acreage will decrease in 2020, according to the annual National Cotton Council Planting Intentions Survey.
Jody Campiche, NCC vice president for Economics and Policy Analysis, announced the results of the survey Feb. 15 at the NCC annual meeting in New Orleans.
'You have to remember the survey's a snapshot in time based on growers' intentions, which, of course, can change with markets, and what is actually planted can differ from early season intentions," she said.
Cotton growers received the survey by Dec. 15. Responses were taken through mid-January.
The survey says U.S. upland acres in 2020 will total 12.75 million acres, or 5.5% fewer than in 2019. Extra-long staple, or ELS, cotton acres in 2020 will total 224,000 acres, or 2.7 % fewer than in 2019. It's important to note, Campiche said, that preplant market signals show cotton futures slightly down compared to the previous year with corn and soybeans futures relatively higher compared to last year. This influences U.S. cotton acres.
The Regions
Southeastern growers say they will reduce cotton acres across the board at 2.69 million acres in 2020 or planting about 9 % percent fewer than in 2019. Georgia, the largest cotton-growing southeastern state, showed the biggest decline with 1.23 million acres, or 12% fewer than growers planted in 2019. According to the survey, Southeast growers intend to replace much of those cotton acres with corn in 2020.
Mid-South growers intend to plant 2.4 million acres in 2020, or 6.5 percent fewer than last year. Arkansas growers, at 601,000 acres, may drop acres by 3% Tennessee growers showed the largest percentage drop at 12 percent, or roughly 362,000 acres in 2020.
"Again, Mid-South growers demonstrate their ability to adjust acreage based on market signals. The relative prices and potential returns of competing crops play significant roles in cotton acreage (decisions)," she said.
Overall, Southwest growers intend to plan a total of 7.6 million acres, or 3.4% fewer than a year ago. Kansas growers, at 184,000 acres, will increases acres by 5%. Oklahoma growers, at 661,000 acres, will increase 3%. Growers in Texas, by far the largest cotton-growing state in the country, say they'll plant 6.75 million acres, 4% fewer than 2019
Upland growers in Arizona, California and New Mexico said they'd plant 221,000 acres, or 20% fewer than last year. The extra-long staple growers in Arizona, California, New Mexico and Texas will drop acres by roughly 3% to 224,00 acres.
The Return
Cotton farmers know in recent years they've faced relatively low cotton prices matched with higher production cost, which equal financial hardship. "Producers will continue to face those conditions," Campiche said. "Prices are not enough to cover all production expenses for many producers."
The federal Market Facilitation Program payments "brought much-needed support," she said. Even with those payments, the gap between growers' costs and returns remains. The continued trade disruptions challenge growers across the Cotton Belt, she said.
"In addition, the most-recent dip in cotton prices we've seen, basically from the impact of the coronavirus, falls during the 2020 crop insurance price discovery period, too, which further lowers the insurance guarantees for many producers in the Cotton Belt," she said.
However, she said, with any projection such as the NCC survey or outlook, the uncertainties and unknowns can change. Going into 2020, key factors to look for affecting the U.S. cotton industry will be the Phase 1 trade agreement implementation and the outcome of the coronavirus problem infecting global market flows.
China continues to rotate its reserve stockpile, reducing its stocks. The country's on track to import more cotton through the 2020 marketing year. That's good news, but the U.S. regaining its footing to pre-trade dispute levels in China's market will be a challenge for the industry. Things look bearish right now: Brazil has stepped up to fill China's demand for global cotton. Australia's cotton production is rebounding. Competing manmade fiber prices are also low.
However, ending on a positive tone, she said, overall global cotton demand "remains promising" as global economies grow. World stocks are declining, and "world (cotton) production will eventually have to increase to maintain pace with consumption."
Subscribe to receive top agriculture news
Be informed daily with these free e-newsletters
You May Also Like
---