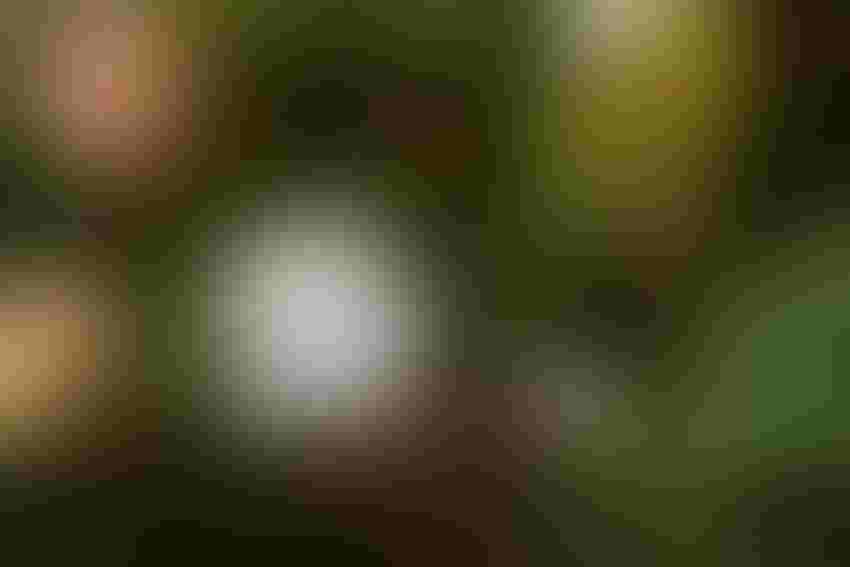 Timeliness is key to cotton defoliation.
Successful cotton defoliation depends on a little bit of art and a little bit of science.
The science part of the equation might be easier to manage than the less precise aspect of selecting the best time and the best product mix to prepare the crop for harvest in any given year.
The process has not gotten easier over the years, even with new defoliation products. New varieties, rotation options and in-season management add to the always capricious harvest-time weather that frustrates defoliation.
Timeliness, however, remains a top priority, says a Louisiana State University AgCenter agronomist.
"Don't delay defoliation," says Dan Fromme, Extension agronomist at the LSU AgCenter in Alexandria. "Stop treating cotton like a second-class citizen."
Multiple factors affect cotton defoliation, Fromme said recently during the annual Louisiana Agricultural Technology and Management Conference at Marksville. The conference is sponsored by the Louisiana Agricultural Consultants Association.
Complicating Factors
Among the issues cotton farmers should consider in selecting a defoliation program are: Nitrogen rates, variety, rotation schedule, harvest time for soybeans, harvest capacity, and weather at defoliation.
"Today's varieties are more robust and aggressive," Fromme says. Consequently, in-season growth management, including plant growth regulator rates and timing, as well as nutrient management, play crucial roles.
Related:Cotton and corn over beans, but watch costs
Excessive nitrogen, he adds, may promote regrowth in plants that are more difficult to manage in-season and is more likely to trigger regrowth following initial defoliant application at harvest-time.
"Also, cotton planted behind corn or soybeans has the potential to pick up a lot of residual nitrogen, which can help stimulate excess juvenile regrowth."
Soil testing to determine soil nitrogen level and then following recommend nitrogen application rates can limit defoliation and regrowth issues, Fromme says.
Nitrogen recommendations for Louisiana cotton vary, depending on soil type and whether the field is dryland or irrigated.  A 90 to 120 pounds of nitrogen per acre rate is recommended for dryland cotton planted on clay, clay loam, silt clay, and silt clay loam. For irrigated cotton on those soils, recommendations call for 100 to 120 pounds of nitrogen per acre.
On both dryland and irrigated fine sandy loam, loamy sand, silt loam and very fine sandy loam, nitrogen recommendation is 60 to 90 pounds per acre.
Fromme says regrowth following defoliation may be an issue, especially with wet harvesttime conditions. Regrowth triggers include: warm temperatures, soil moisture, light penetration, excess nitrogen, and reduction of defoliation rates.
Producers may see two types of regrowth, basal and terminal.
"Basal regrowth is the first to form and hardest to control," Fromme says. "But it generally is less troublesome to a harvest operation.
"Terminal regrowth is often a source of green staining, fine leaf trash, and excessive moisture in seed cotton. Terminal regrowth is more of a harvest issue than basal regrowth."
Harvest Aids
Harvest aid product decisions may also affect regrowth.
"The combination of Prep with Folex/Def tended to promote terminal and basal regrowth, while Prep combination with Dropp and Ginstar provided some regrowth suppression, based on the cotton harvest management book," Fromme says.
That publication also notes that "plants treated with Prep or Prep plus a defoliant consistently were among the first to develop new leaves and generally had the most extensive new foliage. Additional chemical treatments often are insufficient to prevent staining during harvest and storage."
Fromme says other considerations include not enough Dropp and too much ethephon applied at defoliation.
He adds that timing, perhaps the art factor in defoliation decisions, makes a big difference.  "Rainfall delays timely harvest in Louisiana cotton. Regrowth is a problem."
Other factors causing defoliation delay include soybean harvest running into cotton harvest time, and insufficient harvest capacity, what Fromme calls "picker power," may prevent timely harvest aid applications.
"Defoliate only what can be harvested within 10 to 14 days after harvest aid application to reduce the amount of time for potential regrowth," he says.
Understanding the growth habits of the varieties planted and how they will respond to fertility, plant growth regulators and to the soils into which they are planted, in addition to knowing which harvest aid products work best under specific plant growth and weather conditions, can be parsed out with a bit of study. That's the science of defoliations.
Looking at weather reports, crop maturity stages and judging how much can be harvested in 10 days or so is the art. That takes a bit of experience and sometimes a bit of luck.
About the Author(s)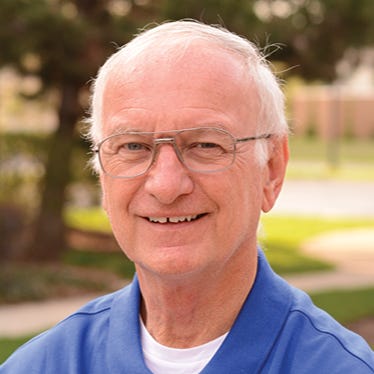 Ron Smith has spent more than 30 years covering Sunbelt agriculture. Ron began his career in agricultural journalism as an Experiment Station and Extension editor at Clemson University, where he earned a Masters Degree in English in 1975. He served as associate editor for Southeast Farm Press from 1978 through 1989. In 1990, Smith helped launch Southern Turf Management Magazine and served as editor. He also helped launch two other regional Turf and Landscape publications and launched and edited Florida Grove and Vegetable Management for the Farm Press Group. Within two years of launch, the turf magazines were well-respected, award-winning publications. Ron has received numerous awards for writing and photography in both agriculture and landscape journalism. He is past president of The Turf and Ornamental Communicators Association and was chosen as the first media representative to the University of Georgia College of Agriculture Advisory Board. He was named Communicator of the Year for the Metropolitan Atlanta Agricultural Communicators Association. Smith also worked in public relations, specializing in media relations for agricultural companies. Ron lives with his wife Pat in Denton, Texas. They have two grown children, Stacey and Nick, and two grandsons, Aaron and Hunter.
Subscribe to receive top agriculture news
Be informed daily with these free e-newsletters
You May Also Like
---