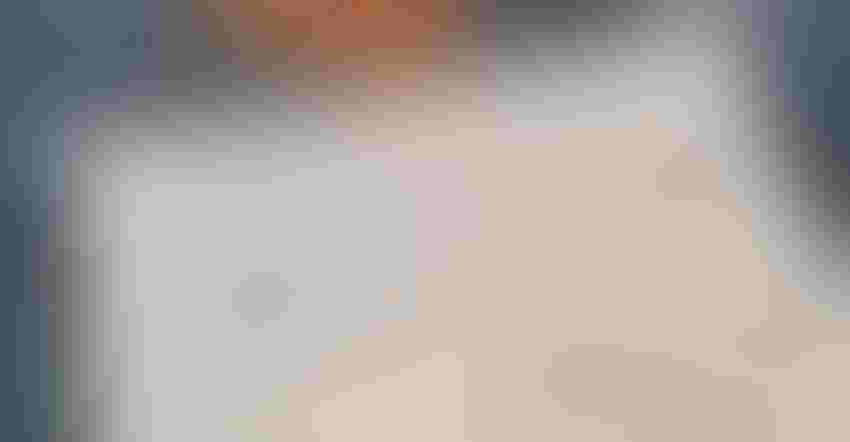 Black Friday weekend I was searching online for deals and steals, and ran across an ad for Universal Standard, a clothing company that markets to every size woman, including photos of various-sized women modeling their clothes.
What first caught my attention was their offer to send me a pair of their jeans for the price of shipping in exchange for two pair of my old jeans, which they, in turn, would donate to Cotton Incorporated's Blue Jeans Go Green program.
I first learned about Cotton Incorporated's program on the Women in Cotton tour I attended last summer in North Carolina. Jeans donated through the program are recycled and made into insulation for Habitat for Humanity homes. So, when I saw the company's promotion to send me a pair of jeans for $15 that normally cost anywhere from $75-$100, I jumped on it.
On the floor of my bedroom, I have a garbage sack full of my farmer's work jeans. They are faded, oil-stained, and worn thin on the knees from hours of repairing equipment such as changing bearings or sweeps on a plow. The cuffs are frayed, a feature my teenager pays extra for on her jeans.
After I learned of the program last summer, I've begun a collection of his worn-out jeans, waiting for an opportunity to donate them. So, I printed Universal Standard's mailing label and boxed up two pair of his jeans, along with a note that read, "These jeans were worn by my hard-working cotton farmer in Olton, Texas."
I waited about a month and recently received my black denim capris from the company. And since it's 32 degrees outside, I'll wait until this spring to wear them.
Prior to this exchange, I had never heard of Universal Standard. But when I started to investigate the company, I was drawn to their target market, the 67 percent of women who they say do NOT wear less than a size 12 jean. A group whose clothing options often lack much selection or style.
Now, to most men reading this, you might be thinking, what's the big deal? If you want to know the answer, ask your sweet wife. As women, we are constantly bombarded with Photoshopped images of teeny, tiny women modeling clothes in sizes that for many of us is not reality.
So, kudos to a company targeting the normal, everyday, beautifully-shaped woman who comes in various shapes and sizes, in all of her different seasons of life, and whose value has nothing to do with her size. And then for taking it a step further and using that same kind of woman to model their clothing line.
And as for my farmer's jeans, thank you Cotton Incorporated for giving them a second lien on life by using them to make a house a home.
Universal Standard's denim drive promotion, collected nearly 4,000 pairs of jeans. And since the Blue Jean Go Green program began, more than two million pieces of denim have been collected and over 3,900,000 square feet of insulation upcycled from worn denim.
Subscribe to receive top agriculture news
Be informed daily with these free e-newsletters
You May Also Like
---