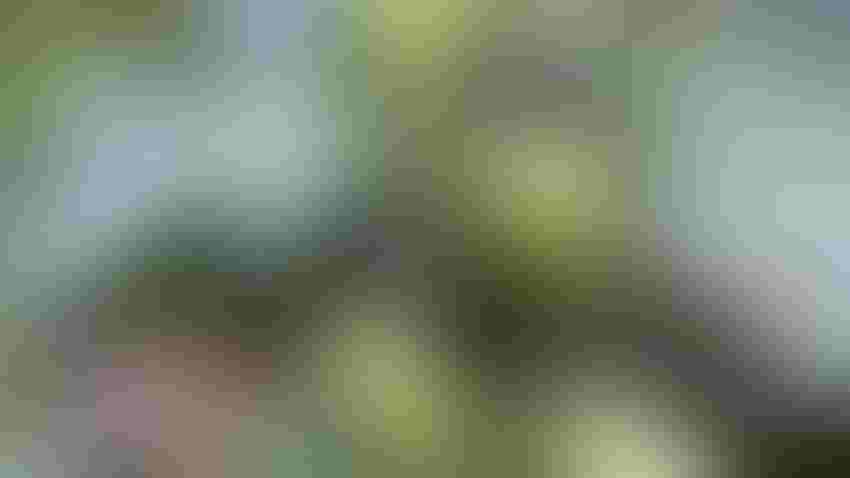 Bollworm pressure that exploded in Southeast Arkansas in 2023 is comparable to what cotton farmers saw in 2022. Crop consultant expects pressure to last through early August and says scouting is critical.
Whitney Haigwood
At a Glance
Crop consultant in Southeast Arkansas said bollworm pressure exploded mid-July 2023.

This bollworm pressure is comparably trending to what cotton farmers saw in 2022.

Scouting should not only be emphasized in cotton, but also in soybean fields.
Intense bollworm pressure has hit southeast Arkansas. Building pressure developed into a heavy moth infestation around mid-July. Comparatively, this happened in 2022. John Stobaugh, independent cotton crop consultant for 49 years, reported his experience and what famers can expect with this abnormally high bollworm population. 
Stobaugh spoke with Farm Press on July 19. His territory includes Desha, Chicot, and Drew counties, and he has seen bollworm pressure in all three counties.  He shared his plans for 2023 based on what he learned in 2022. 
"This year appears to be tracking just like last year," he said. "And 2022 was one of the worst bollworm years I had seen in several." 
Moth counts explode overnight 
This season, Stobaugh said he watched as bollworm pressure slowly rose. By Sunday, July 16, it developed into a full-blown infestation. From there, moth trap catches increased daily. 
"We have so much corn planted this year," he said. "The corn earworms went into the ground, and they are coming out now as moths. It will be tough for the next 14 days." 
He reported that trap catches hit 100 moths on Tuesday, July 18. The next day, those were even higher at 150 to 175 moths. 
He said, "Right now, this is the emergence of moths. They are not feeding yet. I anticipate trap catches to be at 200 to 300 by next week." 
Bollworm trends similar to 2022 
If this year is anything like 2022, Stobaugh said he expects the bollworm pressure to last through early August. Scouting is critical, and he planned to monitor and treat cotton fields accordingly. 
He said that last year, the fields he treated for bollworms were primarily planted in two gene Bt cotton. He noted that the three gene Bt cotton acres held up well, and he expects the same in 2023. 
As for treatment applications, he said, "All industry norms have worked well," and reported no treatment failures. "On our cotton, I will treat whenever I feel like the three gene Bt is starting to slip." 
Keep in mind, cotton is not the only crop he is scouting for bollworm. Stobaugh is also scouting soybeans, because high pressure events like this tend to invite bollworms into the soybean fields. 
"This time last year, we had a lot of R5 soybeans affected by bollworm pressure. Rarely do bollworms go into R5 soybeans, but I expect them to do the same this year. For soybean, I treat upon bollworm threshold. I expect that some of our late planted beans will be treated by early August." 
Ben Thrash, Extension entomologist at the University of Arkansas System Division of Agriculture, said that bollworm thresholds change in soybean depending on crop value and application cost. He shared the MP144 publication, Soybean Insect Control, found on the Arkansas Extension website.
Other field observations in Southeast Arkansas 
Aside from this repeat phenomenon, Stobaugh said crops are "ticking along pretty good" in Southeast Arkansas. 
He mentioned an early infestation of aphids in cotton. Some fields were treated but those pests never turned into anything major. At the time of the interview, he specifically said there were no issues with armyworms or plant bugs in his region of the Natural State. 
Subscribe to receive top agriculture news
Be informed daily with these free e-newsletters
You May Also Like
---