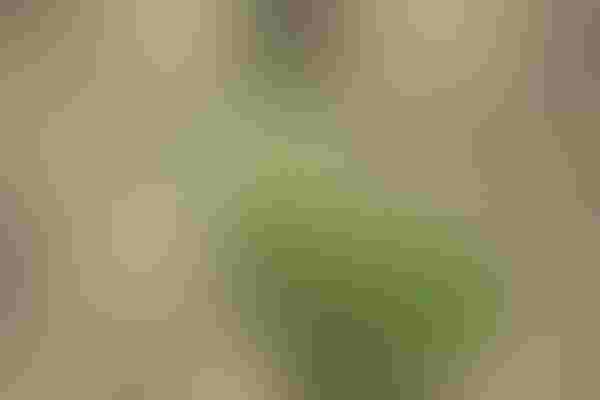 USDA's estimate of U.S. cotton acreage came in lower than many in the trade had expected, which one analyst says may be partly due to high input costs for the crop.
"The cotton acres were a surprise," said Jack Scoville, with The Price Futures Group, speaking at a CME Group press briefing on USDA's March 31 Prospective Plantings report.
"The trade was looking for something over 13 million acres in planting intentions, and we didn't even get to 12.6 million acres. It's probably reflective of the cost that it takes to produce cotton as well as the specialized equipment you need. You can't just turn around and buy all that new equipment right off the bat, especially if you think it's only a one or two year phenomenon."
Scoville says U.S. rice acreage, with planting intentions at a little over 3 million acres "has to be disappointing to the bulls. The plantings are significantly below a year ago, but there were expectations that the acreage would be well below 3 million acres."
"There also seems to be plenty of stocks, which was consistent with trade expectations."
Soybean planted area for 2011 and quarterly stocks were both below trade estimates, noted Scoville. "Both numbers imply that prices should be able to move higher. Most of the increase in soybean planted area will be in the Mid-South, with the Midwest largely unchanged.
Little selling pressure
"Right now, we haven't seen a whole lot of selling pressure for soybeans out of South America. Brazil is now one of the largest producers of meats in the world and is rapidly overtaking the United States. More and more of their soybeans in the form of soybean meal and whatever they increase in corn have a chance of staying home, and being exported later on the hoof."
U.S. producers also intend to plant more corn acreage than what the trade was expecting, but very strong demand indicated in quarterly stocks report promised to put any bears to rest.
According to the report, U.S. producers intend to plant 92.2 million acres of corn in the United States this year, which if realized, would be second only to the 93.7 million acres planted in 2007.
Meanwhile USDA's quarterly stocks estimate came in about 150 million bushels below the average trade guess "which really does suggest that we have not rationed any corn demand at this point," said Jerry Gidel, NARMS Futures Trading.
Gidel says overall wheat acreage estimated at 58 million acres is 8 percent up from the previous year, but the true significance of that number "depends on what happens in the Southwest. We've had a significantly dry situation there and it is continuing. There are indications that if we don't see a lot of rain in the next two weeks, we could start to see some significant losses. So that could take the edge off some of these numbers in the wheat."
USDA estimated wheat stocks at about 25 million bushels above expectations, "which does suggest that our usage number was not as good this year."
Subscribe to receive top agriculture news
Be informed daily with these free e-newsletters
You May Also Like
---