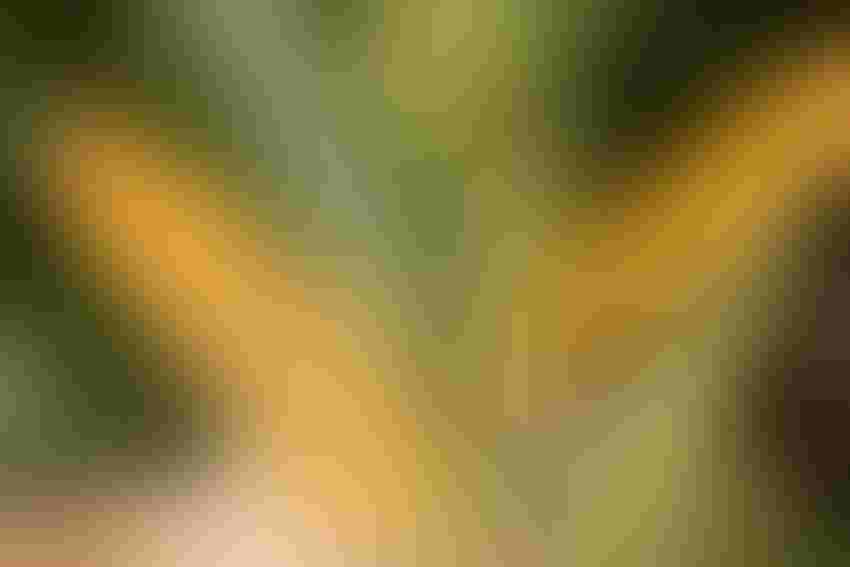 In most winter meetings in January and February, North Carolina State University Extension Corn Specialist Ron Heiniger doesn't talk much about hybrid selection, because by that time most farmers have already selected their seed for the planting season soon to come.
Most corn seed is sold before the first of the year, so corn farmers have other concerns as they plan for the new crop.
However, Heiniger emphasized that hybrid selection is a critical decision for maximizing yield. Farmers need to step back and understand genetics as they choose the best hybrids for their farm.
"This decision is critical to solving that problem in variation in yield and to solve the issue of trying to cope with weather adversity in the future," said Heiniger at the North Carolina Commodities Conference at the Sheraton Imperial Hotel in Durham Jan. 10.
"This is my system for selection. This is the one I teach when I teach students in class. I want you to look at maturity class. I want you to know when that corn is going to silk, so you can avoid hot, dry conditions that are prevalent in our state during times in the summer. 
"I want to try to avoid those if possible. I want to know what they are. I want to select a maturity date and planting date that match and avoid those conditions. I want to look at consistency," he said.
In addition to understanding the genetics of corn, Heiniger said it is critical for farmers to manage temperature and water to achieve top yields. Moreover, taking steps to improve soil is vital for success. 20020 is expected to be a neutral weather year, meaning that the El Niño weather pattern is over. The possibility of El Niño returning by spring is only 30 percent.
Heiniger said the return of Bermuda high pressure has restricted the heavy rainfall pattern seen in North Carolina during 2017 and 2018. A neutral weather pattern means cool weather with above-average rainfall in April through July, which should benefit the 2020 North Carolina corn crop.
"Cooler temperatures into July have some real advantage for corn. If we can get cooler temperatures, I can deal with a little bit less rainfall because I can hold that crop a little longer," Heiniger said.
In managing the impact of temperature on corn, row spacing is critical. Heiniger said there are advantages to 20-inch rows for corn during the hotter periods in early July. He noted that in 36-inch rows, research shows canopy temperatures can be above threshold several days in a row. However, the canopy temperature did not cross over threshold that often in 30-inch rows.
The goal is to get more water to move through the crop to keep it cool which is key to moving the needle on yield, so the corn performs at its genetic potential throughout the season, particularly when daytime and nighttime temperatures are high in the summer months.
Heiniger said it is critical that the soil not be saturated with water because a corn plant cannot take up nutrients without  air. Floods act like a drought when it comes to impacting the corn plant. To illustrate the point, Heiniger talked about Charles City, Va., corn farmer David Hula who won the 2019 National Corn Growers Association with a record yield of 616.20 bushels per acre on irrigated ground. Heiniger said Hula has good drainage capacity, so he can irrigate frequently and not saturate his soil.
Hula farms along the James River and has Pamunkey soils formed in the drainage basin. "I don't have that Pamunkey soil, at least not in my back pocket, but I can do with  the soil I've been given, and that is to build a good root system and build my soils so I can increase porosity and improve soil biology," Heiniger said.
Heiniger said it is really critical for farmers to understand their soil biology and to build soil carbon. He said one way to build soil carbon is through cover crops, soil amendments and adding microbial materials to the soil.
Subscribe to receive top agriculture news
Be informed daily with these free e-newsletters
You May Also Like
---