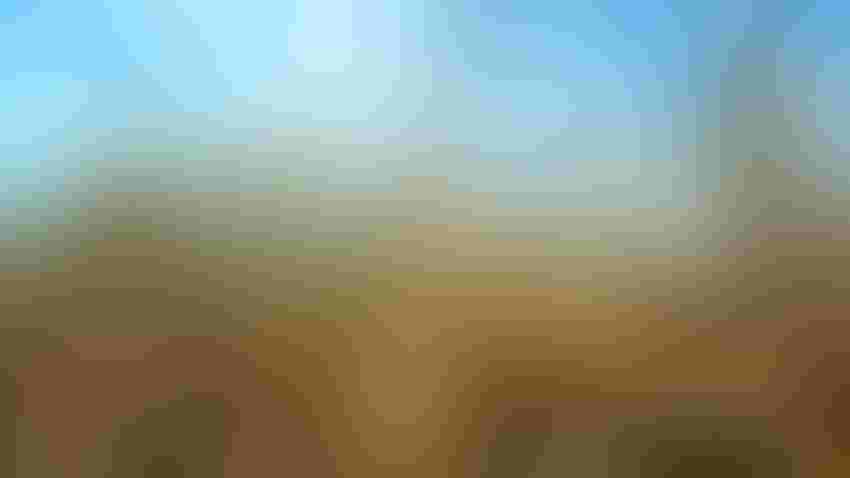 In some cases, lodging worsens as time progresses.
ligora/Getty Images
Growing seasons are often marred by bad weather. These adverse growing conditions can carry over into harvest in the form of lodged corn. Whether caused by wind, stalk rots, rootworm, or any combination of factors, growers will have to harvest lodged corn carefully.
"Stressful conditions after flowering are what cause stalk issues," said Carl Joern, Pioneer Field Agronomist. "We've definitely seen the impact in [the Midwest]. You'll want to prioritize those fields and harvest accordingly when it makes sense."
While most situations call for a prioritization of fields with lodged corn, the decision must be evaluated on a case-by-case basis. If better-standing corn is ready for harvest, it may be more efficient and cost effective to harvest it first, especially if there is a risk of lodging.
In some cases, the window to effectively harvest lodged corn may be limited. This is often when stalks and leaves are dry enough to feed through the head but not so dry that they shatter and pile up. In these cases, alternating between harvesting lodged corn and nearby standing corn may be favorable.
When harvesting lodged corn, slower than normal ground speeds are required to better pick up and save more ears. Under severe stalk lodging conditions, harvesting against the direction of the lodging can be an advantage.
For flatter fields, the corn ear's height may become a factor. If the ears are more than eight inches above the ground, the corn can be harvested with a low-profile corn head. If the crop or ears are less than six inches above the ground, a reel mounted on a corn head or a soybean platform may be needed to harvest the crop.
In some cases, lodging worsens as time progresses. This is especially true if a stalk-rotting disease such as anthracnose is present. Those fields should be closely monitored and prioritized accordingly.
"If you experienced lodging, try to accurately diagnose the cause," Joern said. "We can then leverage hybrid scoring when rotating back to corn in 2024 or 2025."
Source: Corteva Agriscience
Subscribe to receive top agriculture news
Be informed daily with these free e-newsletters
You May Also Like
---