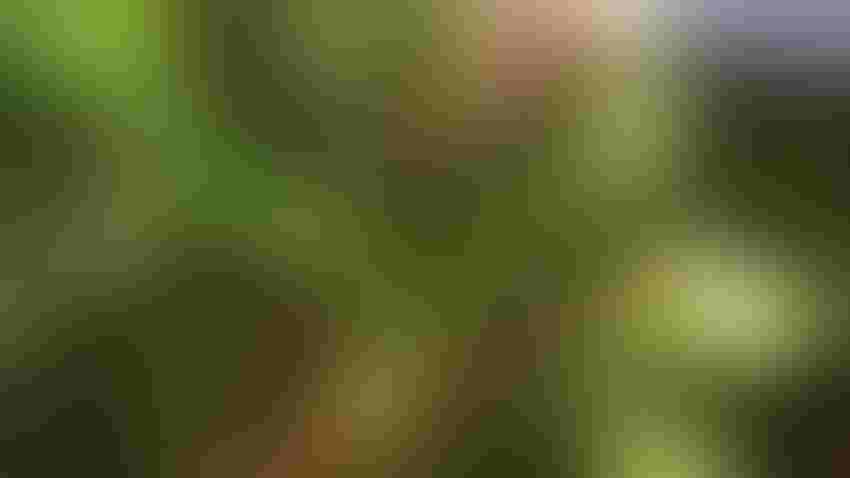 SCRAWNY STALK: Dave Nanda cringes when he finds a stalk like this near harvest. The plant breeder says late-emerging plants use resources but often contribute little or nothing to yield.
Photos by Tom J. Bechman
Dave Nanda hates corn plants that emerge late. "More often than not, they grow all season but don't contribute anything to yield in the end. They take up valuable resources which could benefit neighboring plants. In my book, they are worse than weeds," Nanda says.
Worse than weeds? That is strong language. How can a corn plant be worse than a weed?
"You can take weeds out with herbicides," explains Nanda, director of genetics for Seed Genetics Direct, sponsor of Corn Watch '23. "However, you can't take a corn plant out of corn very easily. It's there to stay and grow all season."
Right before harvest is a good time to recheck populations in all your cornfields, Nanda says. Get out a rope marked at 17 feet, 5 inches for 30-inch rows, representing 1/1,000 acre, and count stalks per area and ears per area.
"It's important to know how many stalks are barren and don't have an ear," he notes. "Some late emergers may have an ear, but it may not have any kernels. Ears on late-emerging plants, where they occur, are likely to be considerably smaller than ears on normal plants."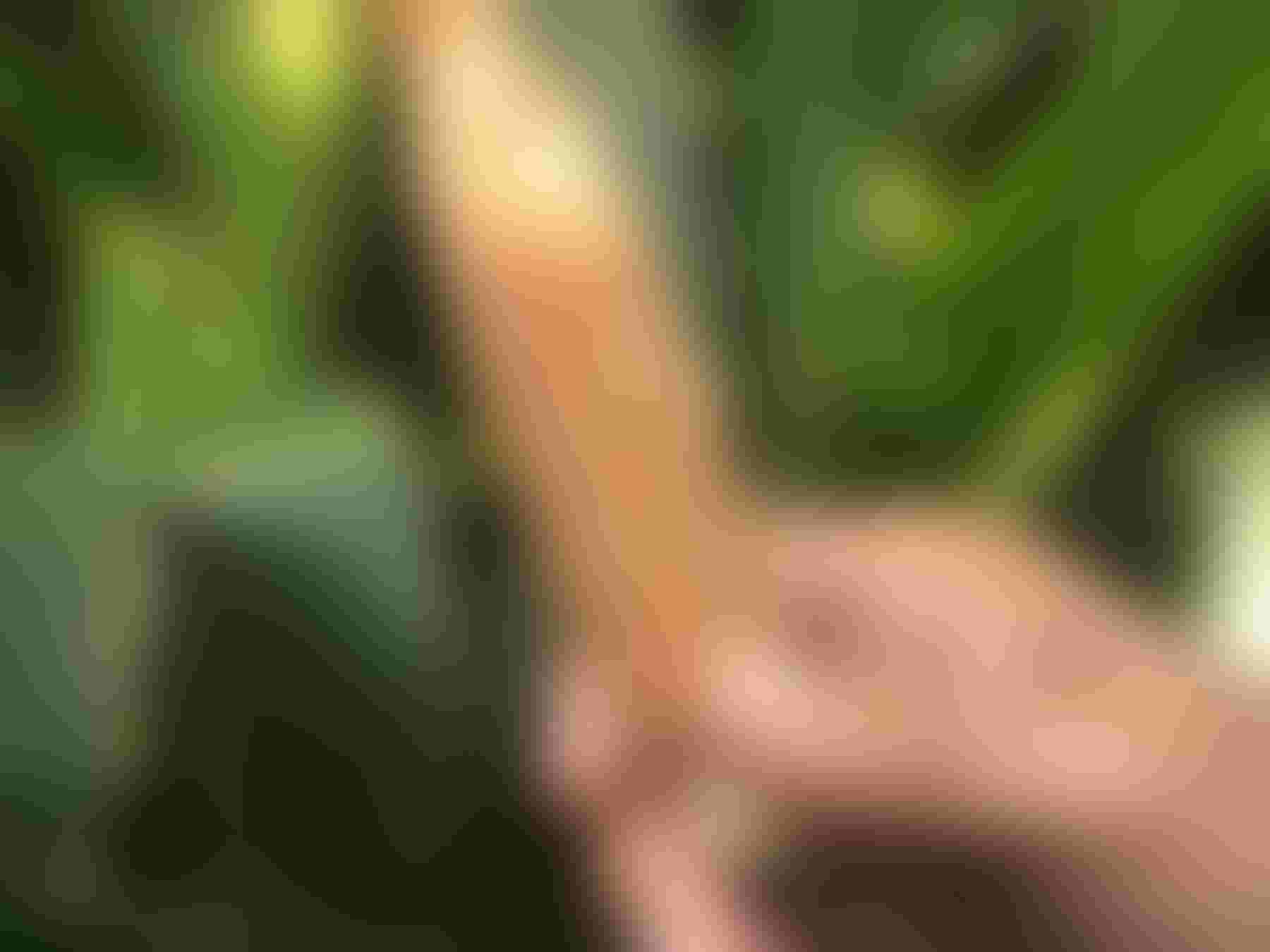 NO KERNELS: This ear growing on a scrawny, late-emerging plant was a dud, Dave Nanda says. Kernels were fertilized but then aborted. This plant will not contribute to yield.
Track the cause
Nanda believes he's seeing more spindly, late-emerging stalks today compared to earlier times. He says it's not uncommon to find at least one, and sometimes two or even three, late emergers in 1/1,000 acre, depending upon the field.
Some suggest that seed quality could be an issue, contending that some seeds may not be as vigorous as they should be.
"Plant breeders and seed companies do an excellent job, for the most part, today, selecting high-quality genetics and putting quality seed into the bag or box," Nanda says. "That doesn't seem like a logical explanation for as many instances of late emergers as I'm seeing."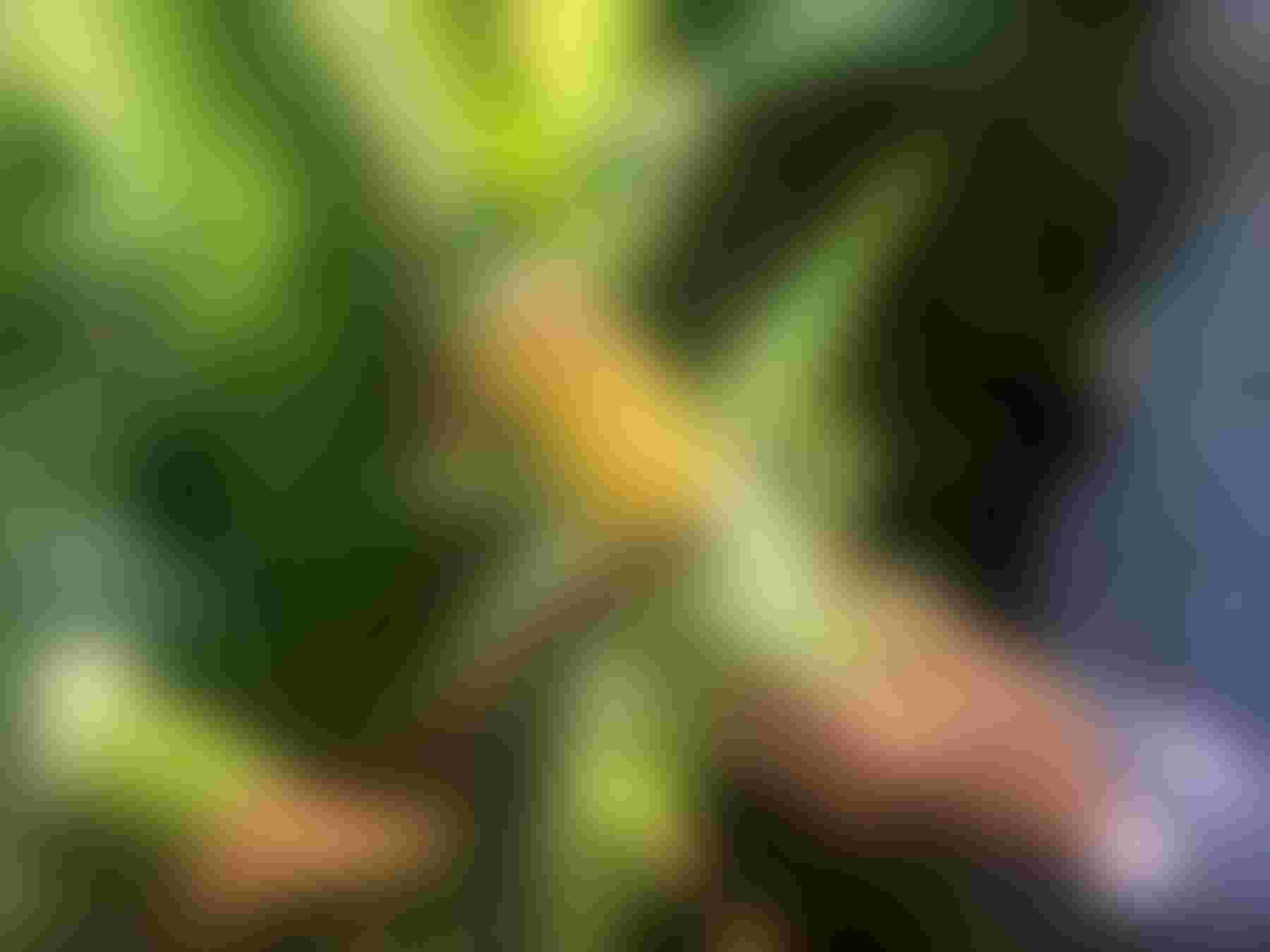 NOT WORTH WRITING HOME: This ear came from a late-emerging corn plant. It will contribute something to yield, but nothing to brag about, for sure.
Instead, Nanda suspects the problem may stem from planter issues — either worn parts or less-than-ideal settings. Although planter technology has come a long way in the past two decades, he still suspects the seed now and then that isn't placed at the exact, correct depth as concisely as all other seeds may become the late emerger.
"If I found one or more barren stalks this year, I would go back and look at the planter," Nanda says. "Make sure it is set correctly and working properly before next spring."
Subscribe to receive top agriculture news
Be informed daily with these free e-newsletters
You May Also Like
---