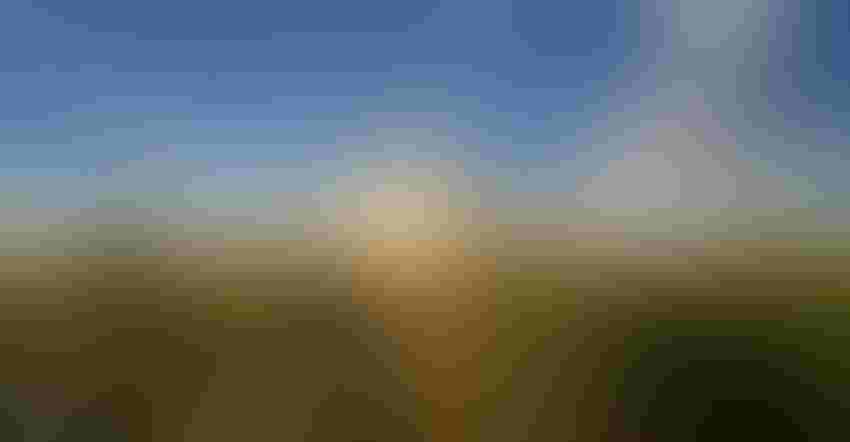 With planting season on the horizon and Southwest Texas producers strategizing for the New Year, the Texas A&M AgriLife Extension Service is hosting the 2023 Southwest Texas Crop Kick-Off, Jan. 18. in Uvalde.
"Crop and forage production are significant parts of the agricultural industries in Frio, Medina, Uvalde, and Zavala counties," says Brianna Gonzales, Texas A&M AgriLife Extension agent, Pearsall. "It is important that producers attend this educational program as many critical issues and programming needs are targeted towards disease management, herbicide resistance issues, proper use of new technology, salinity management, nutrient management, irrigation efficiency, etc."
Dana Porter, professor, Extension program leader and associate department head, Texas A&M AgriLife Research and Texas A&M AgriLife Extension Service, Lubbock, will discuss irrigation management in water-limited conditions.
"There are some very good irrigation technologies commercially available and widely used in agriculture," Porter says. "Management is key to realizing the benefits of potentially efficient advanced irrigation technologies."
Porter will touch on irrigation scheduling strategies using weather-based estimates of crop water requirements and knowledge of crop response to water by growth stage. "Understanding of soil water holding capacity and soil moisture monitoring can help better match irrigation timing and rate to meet crop water needs."
She will also discuss the keys to success in water-limited production environments including crop selection and traits, integrated crop management, integrated pest management, advanced irrigation technologies and improved irrigation management.
Tom Isakeit, Texas A&M AgriLife Extension plant pathologist, Bryan-College Station, will provide growers options to minimize the impact of mycotoxins on corn and peanut production. "I will talk about the use of atoxigenic strains for controlling aflatoxin on corn and peanuts, and how the selection of a corn hybrid adapted to the growing area, particularly in response to drought stress, can mitigate the impact of aflatoxin and fumonisin."
Program topics and speakers include:
Medina Electric Cooperative's Irrigation Rate — Keith Calle, Medina Electric Cooperative chief engineering division officer, Castroville, and members of Medina Electric Cooperative team.

Irrigation Management for Crop Production in Water-Limited Conditions — Dana Porter, AgriLife Extension agricultural engineer-water management and associate department head, Department of Biological and Agricultural Engineering, Lubbock.

Strategies for Managing Herbicide Resistant Weeds — Josh McGinty, AgriLife Extension agronomist, Corpus Christi.

Management of Mycotoxins in Peanut and Corn — Thomas Isakeit, AgriLife Extension plant pathologist in the Department of Plant Pathology and Microbiology, Bryan-College Station.

Optional Auxin Training — McGinty.
The event will be held at the Southwest Texas Junior College Auditorium, 2401 Garner Field Road, Uvalde. Advance registration by Jan. 13 is required by calling 830-591-9046 or visiting https://tx.ag/Jan18SWCrop. The cost is $15.
The program begins at 8 a.m., with presentations following at 8:30 a.m. An optional auxin training will follow lunch. The meal is sponsored by Medina Electric Cooperative.
Three Texas Department of Agriculture continuing education units are available— one general and two integrated pest management. One additional unit in laws and regulations will be available for the auxin training.
About the Author(s)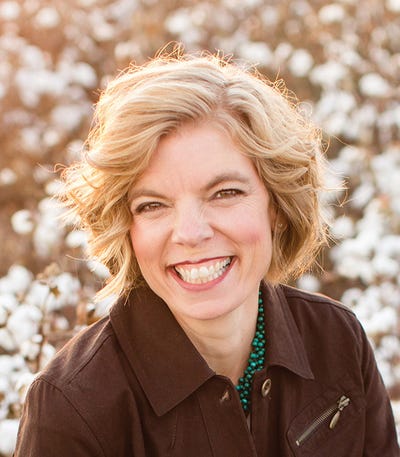 Editor, Southwest Farm Press
Shelley Huguley has been involved in agriculture for the last 25 years. She began her career in agricultural communications at the Texas Forest Service West Texas Nursery in Lubbock, where she developed and produced the Windbreak Quarterly, a newspaper about windbreak trees and their benefit to wildlife, production agriculture and livestock operations. While with the Forest Service she also served as an information officer and team leader on fires during the 1998 fire season and later produced the Firebrands newsletter that was distributed quarterly throughout Texas to Volunteer Fire Departments. Her most personal involvement in agriculture also came in 1998, when she married the love of her life and cotton farmer Preston Huguley of Olton, Texas. As a farmwife she knows first-hand the ups and downs of farming, the endless decisions that have to be made each season based on "if" it rains, "if" the drought continues, "if" the market holds. She is the bookkeeper for their family farming operation and cherishes moments on the farm such as taking harvest meals to the field or starting a sprinkler in the summer with the whole family lending a hand. Shelley has also freelanced for agricultural companies such as Olton CO-OP Gin, producing the newsletter Cotton Connections while also designing marketing materials to promote the gin. She has published articles in agricultural publications such as Southwest Farm Press while also volunteering her marketing and writing skills to non-profit organizations such a Refuge Services, an equine-assisted therapy group in Lubbock. She and her husband reside in Olton with their three children Breely, Brennon and HalleeKate.
Subscribe to receive top agriculture news
Be informed daily with these free e-newsletters
You May Also Like
---