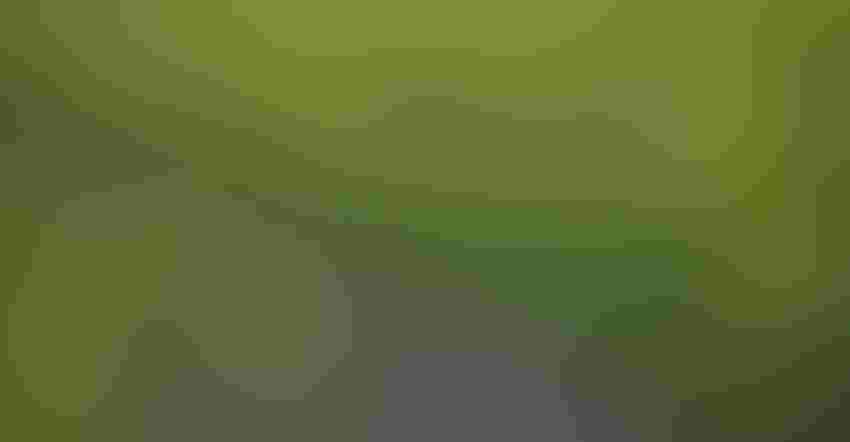 CORN PLANT: Recent analysis shows how seed prices and changes in corn plant populations influence seed costs.
Holly Spangler
Every corn farmer knows seed costs continue to increase. The question is why, how much and how can farmers make the best decisions around those costs? That's what led Michael Langemeier, Center for Commercial Agriculture associate director and agricultural economics professor at Purdue University, to investigate these trends in Illinois, Indiana and Iowa through data collected by USDA.
The two components that make up seed cost are often ignored, Langemeier says. One component is seed prices.
"As corn technology improves, the seed price does increase," he says. "In some years, that price can be a rather large increase."
The other factor is changing plant populations, which increased dramatically from 1996 to 2010, then tapered off. According to Langemeier's report and USDA Quick Stats, corn plant populations in Illinois for 1996, 2010 and 2020 were 24,200; 29,650; and 30,400 plants per acre, respectively. The same trend was also found among the data for Indiana and Iowa.
One reason for increasing plant populations is the desire for higher yields, Langemeier says. One way to increase yields in new varieties is by increasing the number of seeds per acre.
"We are always trying to get more yields," he says. "If we can get more yields per acre and control cost, then that is going to increase profitability."
"With an increase in corn prices since 2007, I don't think seeing higher populations is over," Langemeier says. However, that will depend on the development of hybrids.
Overall, the report shows how seed price and plant population affect seed cost differently. Seed price accounts for about 81.6% of seed cost changes, while plant population accounts for about 17.7%.
What it means for farmers
While Langemeier did not quantify yield responses to specific plant populations, he encourages farmers to think about their location when selecting the most profitable hybrid.
"I think the optimal seeding rate has changed over time," he says. "There are certainly some hybrids that have a higher seeding rate, and it will pay for itself. It really is hybrid-specific to some extent, but it is certainly region-specific."
If farmers are unsure which hybrid to choose based upon a cost-and-performance comparison, consider a test plot.
"Sometimes seed companies are looking to do on-farm research," Langemeier says. "Also, a lot of land-grant universities are doing research on seeding rates in corn and soybeans."
He says growers can learn a lot about seeding rates and profitability of different hybrids for their operation from participating in on-farm test plots.
For a more detailed analysis of Langemeier's findings, visit the Farmdoc website.
Subscribe to receive top agriculture news
Be informed daily with these free e-newsletters
You May Also Like
---