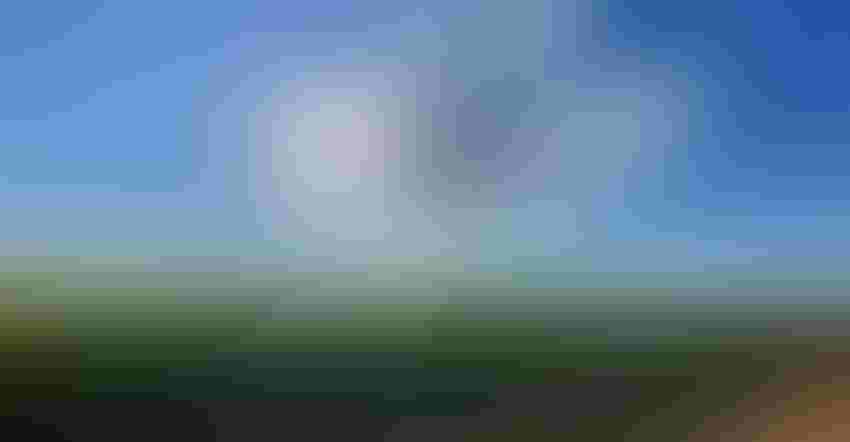 Rainfall has provided Texas corn producers ample moisture, for the most part, to make average or better than average yields this season. Rain has also created problems with harvest and grain quality.
"I never thought I'd say this, but I am so annoyed by the rain this year," says Daniele Sekula, Texas A&M AgriLife Extension IPM specialist in the Lower Rio Grande Valley.
LRGV
In her July 23 Pest Cast newsletter Sekula said the Valley, "Started off the week with fields drying out and others dry enough that I saw growers getting after it and harvesting the remaining corn and sorghum fields they could get into. However, by Wednesday afternoon, we started to receive downpours of rain that covered the whole Valley and anywhere from 2 to 4 inches with reports of some of the heavier rain towards La Feria and Harlingen reaching up to 6 1/2 inches. So, we are once again rained out for a few days, but it looks like sunny days ahead."
Sekula says the area is about 200 heat units behind previous years.
Statewide
Across the state, corn prospects are mostly promising, says Texas Corn Producers Executive Director, David Gibson, Lubbock.
"Harvest is underway across the Coastal Bend and Rio Grande Valley," Gibson says. "We see potential for quality issues due to heavy rainfall as the corn crop matured and was drying down. However, yields are expected to be good this year."
He says Central Texas producers are prepping for harvest. "Central Texas corn is maturing and beginning to dry down. Harvest should kick into gear in 10 days to two weeks. Crop yields should be average to above average." 
Wet, cool weather throughout the season put the North Texas corn crop behind, Gibson says. 
 Conditions look better in the High Plains. "Corn in the High Plains has received beneficial rain and cool temperatures at critical growth stages, which have it poised for a strong growing season. However, it's too early to make predictions on yields."
Timely rainfall has been an economical boon, he adds. "The rainfall has been crucial to saving irrigation water so far. Farmers in the region are still a long way from grain harvest. Some silage will be ready to harvest in the next three to four weeks." 
Panhandle
Dee Vaughan, who farms in the Texas Panhandle near Dumas, says rainfall amounts in the Northwestern counties have not been big but sufficient, and combined with mild temperatures have limited stress.
"We had one week in June when temperatures reached stressful levels, 105 to 109 one day, but rain showers and cooler temperatures followed immediately, and the crop recuperated well."
He says the crop is not made and will need favorable weather in August. "Depending on August weather, we should see corn for grain harvest peak around the first week of October. Producers will cut a big part of the Northwest area's corn for silage toward the end of August and the first half of September."
Vaughan says corn acreage in his area is up. "But it is hard to get a handle on how much. The big gain in acreage probably went to sorghum because of basis and lower cotton prices in the spring. Some cotton acreage switched to sorghum."
He says water determines corn acreage. "Where water is sufficient, producers plant corn and add sorghum and cotton to stretch water supplies.
"We have had some hail damage, but thankfully it's been light and rather isolated."
Subscribe to receive top agriculture news
Be informed daily with these free e-newsletters
You May Also Like
---