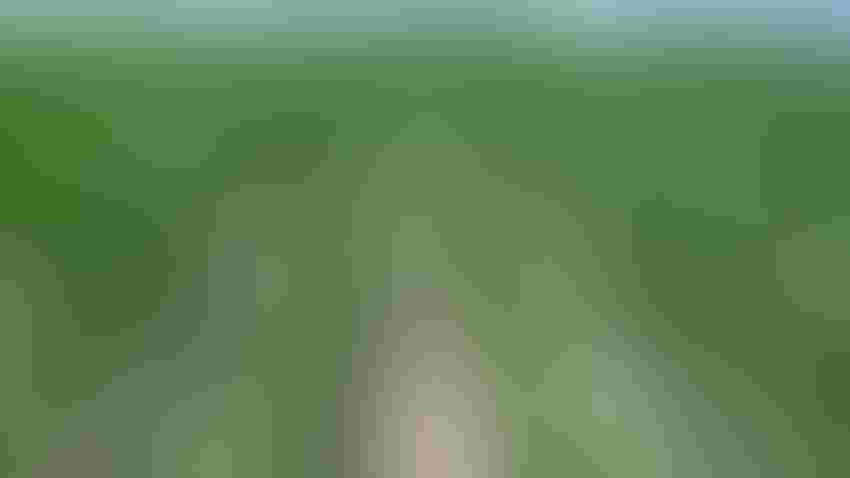 ELUSIVE RESULTS: Trying to prove that increasing population above 32,000 plants per acre increases yield was unsuccessful yet again in a 2022 Purdue intensive management study in corn.
Tom J. Bechman
Common sense says that increasing corn seeding rate from 30,000 to 36,000 seeds per acre should produce a measurable yield increase and a return on investment. However, when Bob Nielsen, a Purdue Extension corn specialist for four decades, compared seeding rates in trials, he typically wound up seeing only minor differences in yield from planting 28,000 to 35,000 seeds per acre. And while agronomic maximum yield was slightly higher, economic optimum yield was the same for any seeding rate within that range.
Dan Quinn, also a Purdue Extension corn specialist, included higher seeding rate as an intensive management practice he wanted to compare in a 2022 trial to determine if intensive management offered a positive ROI. The trial was conducted at three locations in Indiana, one in Michigan and one in Kentucky.
"We saw a similar result," Quinn says. "A 20% increase in seeding rate from 30,000 to 36,000 did not increase corn yield significantly any location."
Digging deeper on corn pops
Yet when you look at return on investment for each treatment in the trial, higher seeding rate shows the second-highest number of all treatments. Translated, that means for every additional dollar spent on extra seed, the plot produced over $2.50 more corn vs. the control plot.
Related:Intensive corn management pays off in '22
That's a hefty rate of return — certainly enough to get a grower's attention. How can rate of return be so attractive for a practice that doesn't appear to have much impact?
"I think this result is due to the fact that some yields were increased across all locations, but we did not see it pull out significantly when running analysis," Quinn says. "So, we couldn't state that it was a statistical yield increase." In layman's terms, Quinn means that the yield increase wasn't high enough compared to the control for him to be confident it could be repeated next year. It could have been caused by experimental error.
"Also, the increase in seed cost for a 20% increase in seeding rate was marginal in comparison to costs for some treatments, and there was no additional application cost needed," Quinn says. "You should also recognize that we used a corn price around $6.66 per bushel for the economic analysis, which is a pretty good price at this time. If corn price goes down, we don't see as good of numbers for net income and ROI."
Deeper still: Hybrids vs. seeding rates
Steve Gauck, a regional agronomy manager for Beck's, based near Greensburg, Ind., also noticed that there was a trend in the Purdue 2022 data for higher seeding rate increasing yield, even though it wasn't significant.
"We see the same trend many times in trials, where yields won't vary that much at populations from the high 20s into the mid- or higher 30s overall," Gauck says. "However, what we're also seeing is that there are differences in how hybrids respond to changes in plant populations.
"There are some hybrids which will perform just as well at 28,000 on most soils as at higher populations. But there are other hybrids that will kick out higher yields if you boost seeding rates. You really need to talk with your seedsman and ask for advice on picking seeding rates for hybrids today."
About the Author(s)
Subscribe to receive top agriculture news
Be informed daily with these free e-newsletters
You May Also Like
---