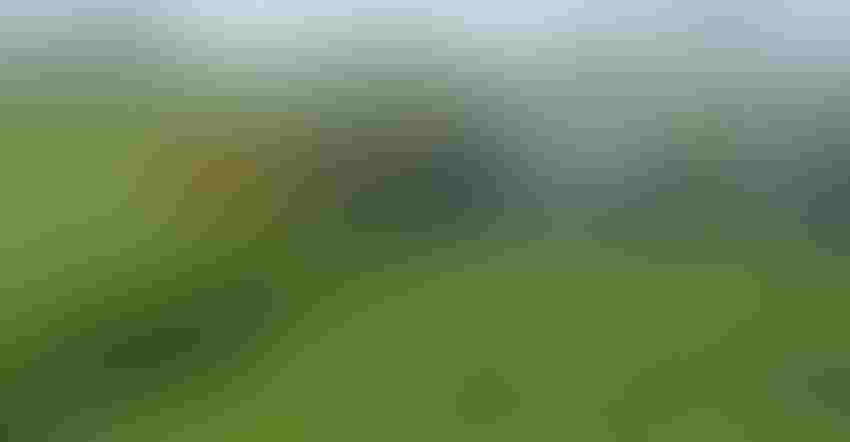 MORE INPUTS, MORE PROFIT? For several locations in replicated corn trials in 2022, more inputs did mean more profit. One of those practices was splitting nitrogen applications.
Tom J. Bechman
Some growers look at results from the National Corn Growers Association contest and scoff at 400-bushel-per-acre yields. "How much money did they lose throwing the kitchen sink at those acres?" some ask.
Dan Quinn wasn't shooting for 400 bushels per acre, but he wanted to know if he could grow above-average yields with specific, intensive management practices profitably.
"Our No. 1 measuring stick is return on investment — ROI," says Quinn, Purdue Extension corn specialist.
What researchers did. Quinn, graduate students and cooperating researchers set up replicated trials in 2022 at five sites: Northeast Purdue Agricultural Center at Columbia City, Ind.; Agronomy Center for Research and Education near West Lafayette, Ind.; Southeast Purdue Agricultural Center near Butlerville, Ind.; East Lansing, Mich.; and Lexington, Ky.
What they compared. The researchers compared these eight treatments:
Control treatment (C), with university seed rate and fertilizer recommendations for nitrogen

C plus subsurface 2-by-2 Xyway starter fungicide

C plus 20% increase in recommended seed rate

C plus 5.2 gallons per acre of ATS sulfur fertilizer at V5 sidedress

C plus foliar micronutrients — zinc, manganese and boron — at V6

C plus late-season N — starter N plus V5 sidedress plus V10 to V12 sidedress

C plus Delaro Complete foliar fungicide at R1

Intensive treatment, with all additional inputs applied
Details about sites. Here is a breakdown of the trial sites:
East Lansing is small plots, conventional tillage, corn-soybean rotations, rain-fed.

Columbia City is field-scale trials, conventional tillage, corn-soybean rotation, rain-fed.

West Lafayette is small plots, conventional tillage, corn-soybean rotation, rain-fed.

Butlerville is two no-till fields, corn-soybean rotation, rain-fed.

Lexington is small plot, no-till, corn-soybean rotation, irrigated.
Weather mirrored what most farmers saw in 2022, with large stretches of dry conditions, especially in June, Quinn says.
Yield response. Here are some preliminary findings:
Control yield was significantly lower than the intensive, all-inputs treatment at 3 of 5 locations. There was no significant difference at one site and control was higher at the fifth site, although it was not significant.

Across all sites averaged together, intensive treatment with all inputs outyielded control by 16 bushels per acre.   

Sulfur, late-season sidedress N at V10 to V12 and R1 fungicide drove observed yield responses at responsive locations. These locations showed sulfur deficiency, were dry at V5 during sidedressing and/or exhibited foliar diseases.  

Both R1 fungicide and late-season sidedress N were the most consistent in improving plant stay-green, total kernel number and kernel weight when conditions were conducive for a response.
Return on investment. ROI is based on gross revenue minus direct costs. Lower corn price and/or lower input prices could alter results. Corn price used was $6.66 per bushel. Here are key findings so far:
Averaged across all locations, all seven treatments had a positive ROI compared to the control. Most of those were above 100%, a very large ROI.

The practices that returned the highest ROI, from most to least, were Delaro Complete at R1, high seeding rate, splitting N to include application at V10, sulfur, foliar micronutrients, Xyway fungicide as starter, and the intensive treatment.
This is preliminary data, Quinn emphasizes. Some adjustments may come later. The bottom line, he notes, is that several intensive management strategies yielded a positive return on investment.  
About the Author(s)
Subscribe to receive top agriculture news
Be informed daily with these free e-newsletters
You May Also Like
---