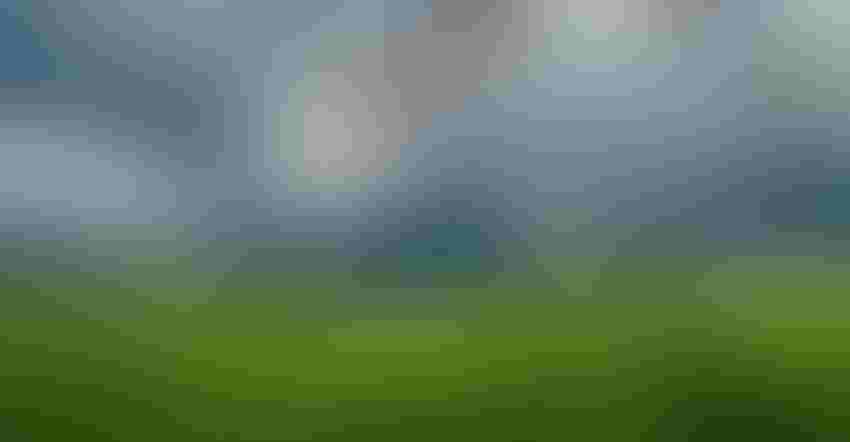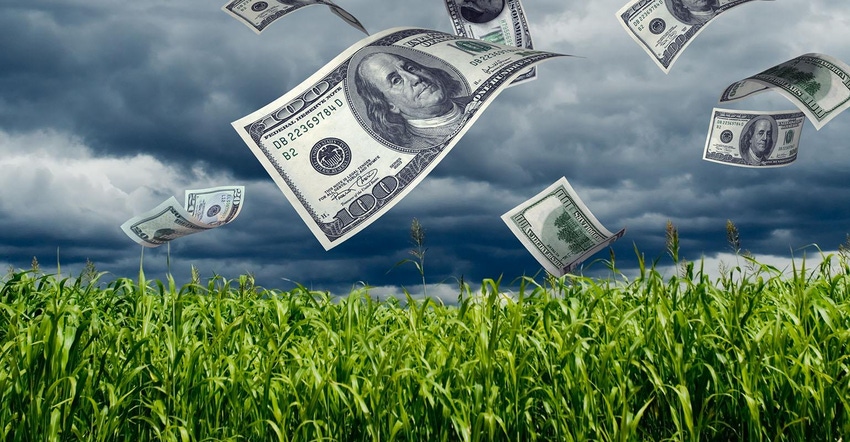 It is no secret that the Western Corn belt has had less than ideal weather conditions this year, especially when compared to the Eastern Corn belt.
Both the Dakotas as well as Minnesota carve out the bottom range of the crop condition ratings.  Minnesota, the 4th largest corn producing state, has only a 38% good to excellent rating for corn and 36% for soybeans. These three states combined represent roughly 20% of our nation's corn acres and 23% of our bean acres. 
This percentage increases dramatically when you begin adding parts of Iowa that have also suffered from too much or too little rain. How much of Iowa should be attributed to lower yields is the million-dollar question. Traders have taken into consideration lower yields in the Dakotas, but they believe much of that will be offset by higher yields in Illinois and Indiana. Iowa is the biggest unknown right now, so traders should be watching closely to see how well it performs.  Iowa could be the deciding factor this year as to whether prices move higher or not.    
Yield stealers
We have discussed in our report how accumulated Stress Degree Days (SDD) are silently stealing this season's productivity. Temperatures above 86 degrees Fahrenheit harm corn and SDD's are accumulated each day the temp is above 86 degrees. A high temp of 100 degrees, similar to what Iowa is experiencing this week, then equates to 14 SDD's for a single day.
Why does it matter? Total accumulation above 140 SDDs pretty much nixes a trendline yield.
There are several reporting stations in Northwest Iowa that are already above 140 accumulated SDDs. After this week, pretty much all of western Iowa is going to blow right on by 140 accumulated SDDs meaning that significant yield potential will be lost.
Since last week, Sioux City, IA will gain 49 SDDs, Sioux Falls a whopping 66 SDDs, Fargo 47, Minneapolis 53 and near where our farms are located we will pick up another 55 SDD's. The reporting station closest to our farms already recorded 192 SDDs as of July 24th, so add another 55 and that makes 247 SDDs -- well over a hundred above the threshold when yield damage occurs from the heat.
Which way markets?
Bulls and bears are getting worn out as neither side has the clear advantage at this point. Bulls are frustrated that the market is not taking these weather issues more seriously while the Bears want to see more specific, tangible evidence of a yield decline. 
The demand for moisture is only going to increase going forward as the next 30 days will be critical to determining U.S. yield.  I would also point out that getting any moisture is not enough, but rather how much moisture should be taken into consideration. The market seems determined to treat any 0.25-inch rain as a yield saver. Depending upon the temperature, corn can consume 1.75 inches of rain per week beginning now through August. Anything less and we will continue to see yield erosion. 
USDA would have us believe that despite an average good to excellent corn condition rating of 64%, much less than the 72% a year ago, that we will still be able to produce a yield greater than last year.  The soybean condition ratings gap is even wider showing a 58% good to excellent rating compared to 72% last year at this time. We expect crop conditions to continue to deteriorate going into next week. 
While we maintain a bullish optimism, keep in mind it wasn't until January of this year that the USDA fully revised last season's crop yield lower down to 172 bpa. Unfortunately, it can take a long time (too long it seems) for this information to be updated.
Matthew Kruse is President of Commstock Investments.  He can be reached at 712-227-1110.
Futures trading involves risk. The risk of loss in trading futures and/or options is substantial and each investor and/or trader must consider whether this is a suitable investment. Past performance is not indicative of future results. Trading advice is based on information taken from trades and statistical services and other sources that CommStock Investments believes to be reliable. We do not guarantee that such information is accurate or complete and it should not be relied upon as such. Trading advice reflects our good faith judgment at a specific time and is subject to change without notice. There is no guarantee that the advice we give will result in profitable trades.
Subscribe to receive top agriculture news
Be informed daily with these free e-newsletters
You May Also Like
---