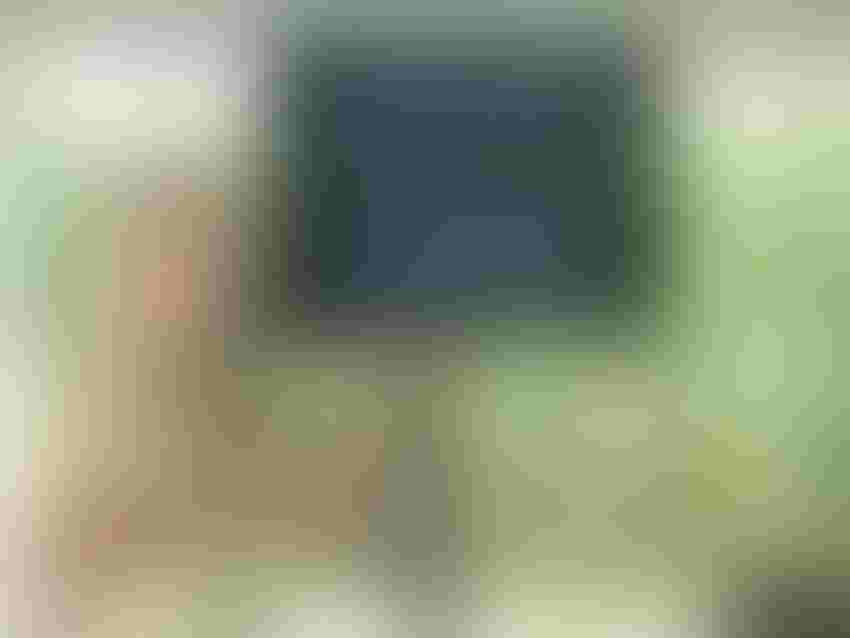 Dr. Bob Nielsen, agronomist, Purdue University, suggests that hybrid resilience leads the list of what growers can do to grow good corn more consistently in the face of increasing weather extremes.
Jim Ruen
------
Think Different
Variable weather requires flexible genetics, which cannot be determined by a few plots in one area.

Identify potential hybrids with the potential yield, insect and pest resistance needed for your fields. Compare results from those across a wide area to learn how they handled various micro and macro environments.

Explore information networks that offer data sharing and data mining opportunities.

Plant new hybrids initially in a highly variable field to get localized microenvironment comparison.
------
When Dr. Corn, aka Dr. Bob Nielsen, asked a group of Minnesota farmers if they could consistently grow a good crop of corn, the question was purely rhetorical.
"The answer is no," said the Purdue University agronomist. As evidence for this assertion, Nielsen pointed to a very clear trend of ever-greater weather variability in the Midwest.
Nielsen outlined how the farmers at this field day could grow good crops of corn more consistently. Sound agronomic decision-making and identifying yield-limiting factors are key. However, the first factor on Nielsen's list is identifying more resilient crop genetics—hybrids that not only have good yield potential, but also tolerate a wide range of growing conditions.
"It isn't enough to only look at how a hybrid does on your farm or in your neighborhood or even in nearby plots," he said. "To evaluate how resilient a hybrid is, look for plots on your latitude to the east and west where it faces different growing conditions, perhaps wetter or drier."
Judge genetics across environments
It is advice that Neal Hoss, corn product line manager, DuPont Pioneer, is quick to second. "I couldn't agree more," says Hoss. "Whether I put myself in the shoes of a farmer selecting the best hybrids for his farm or for myself selecting the best hybrids for Pioneer to offer its customers, you need to take a broad view. By increasing the number of locations, you are increasing the different kinds of micro and macro environments those genetics have had to react to."
Hoss also adds time to the mix. Look at how the hybrid does over a broad geographic area and how it performs year to year. If weather conditions dominate the performance of a particular hybrid good or bad, examine previous years to learn more about predictability.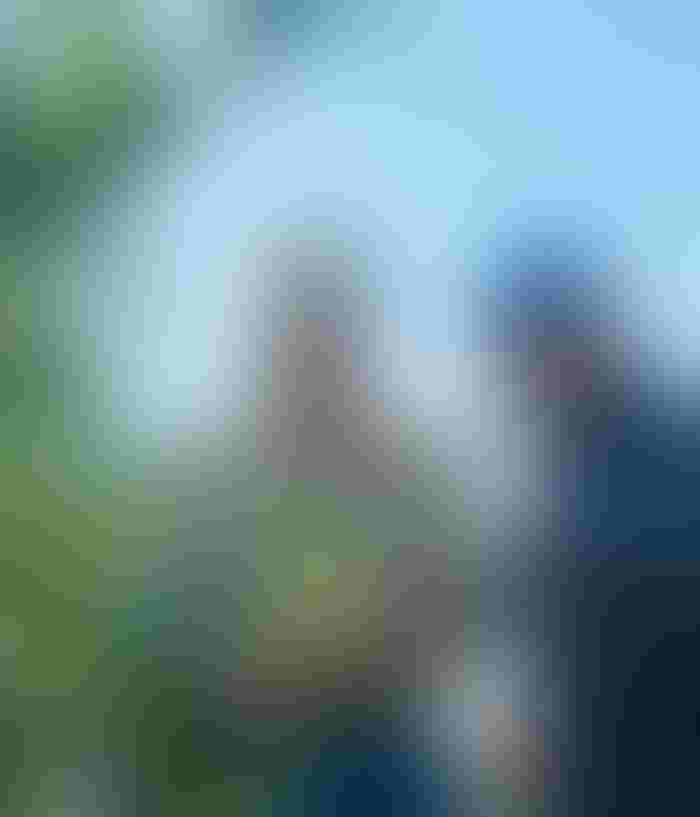 Purdue University agronomist Bob Nielsen prescribes taking a broad approach to hybrid selection. Compare evaluations at the local level, but also look for plots on your latitude to the east and west where it faces different growing conditions.
"Our field teams and product agronomists can bring valuable insights to customers as soon as products are launched because we have multiple years of observation prior to commercialization," Hoss said. While geographic and temporal spreads are important when evaluating resilience, an on-farm evaluation selected for in-field variability can provide significant opportunity for data mining, he said. This can be especially important when a grower is comparing two or more hybrids.
"We used to want a very uniform piece of ground when comparing hybrids," says Hoss. "Now we find it may be more valuable to plant them across a larger area, especially one that is more variable to see how the hybrids react to more and less productive areas."
With that benefit in mind, Hoss also cautioned that growers understand all of the variables in the data they are evaluating, especially when making decisions on hybrid selections.
"A broad range of agronomic factors, such as seeding rates, root and stalk integrity, and management practices, can also influence yields," Hoss said. "All of these factors provide important insights for hybrid selection."
Farmer likes field-size variable condition plots
Accessing performance on variable soils on his farm is a key component of Grant Strom's hybrid selection program. The Dahinda, Ill., grower is less concerned about off-farm plots, which likely vary in soil types, fertility and management. Like Hoss suggests, Strom's on-farm comparisons are less plot-like than field-like.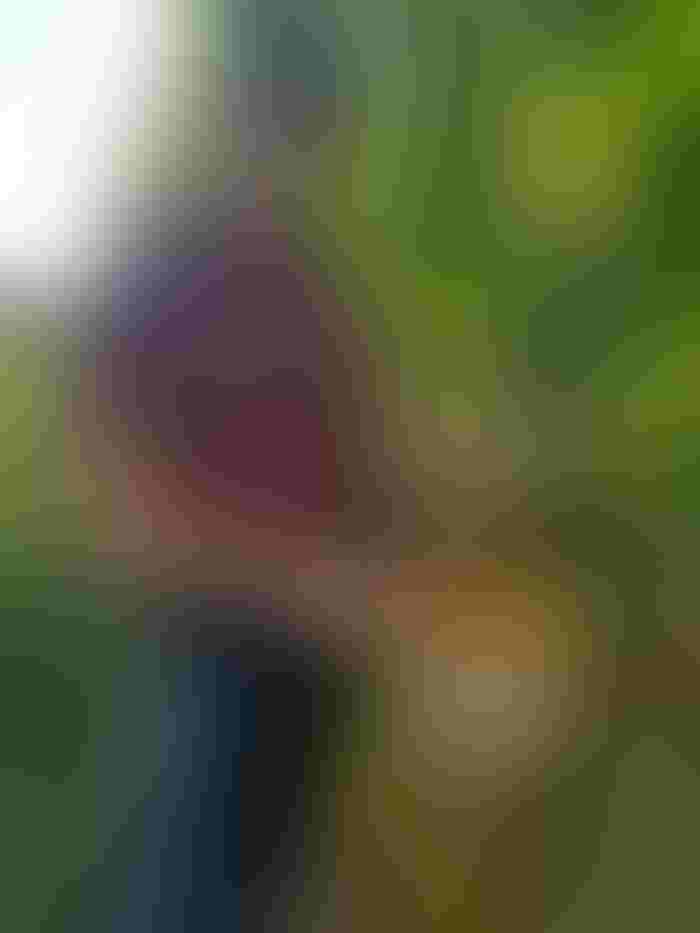 Illinois farmer Grant Strom follows a multi-year selection process that uses full field length side-by-side comparisons across variable soils to find the ones that will work best on his fields.
"We used to do plots on good ground and ideal conditions, but a winning yield there doesn't equate to winning yields in the field," says Strom. "We do a lot of side-by-sides on a half-mile field rather than across just 600 feet."
Before he plants a new hybrid, Strom considers the source and starts with a dealer he trusts. If he goes to a plot, it is to inspect for plant height, leaf type, dry down and stay green, more than how it yields at the plot.
"The next year I will plant a small quantity in various conditions," he says. "If it does well, I'll plant more the following year and more again the third and fourth years."
Strom notes that even great hybrids only last about five years before being eclipsed by new, more productive genetics. Staying on top of the best hybrids for his farm means constant review and comparison of likely contenders. While he has only limited time for test plots, access to real farm, real field results are something else. It is one reason why he joined Farmers Business Network (FBN) this past year. While he has only begun to use the reports and available data, he sees the value in being able to compare not only yields, but also the soil types and other factors that affected those yields.
FBN offers selection data
Charles Baron, co-founder of FBN, says connecting Strom with other growers is at the core of what the organization does. "Our growers (now representing over 15 million acres) share data, observe trends in hybrid and variety performance, prices paid and now, identification of common genetics," he says.
The potential for grower networks like FBN to aggregate data for the hybrids that members planted, populations seeded, tillage programs, planting dates, precipitation response, fertility programs and weather conditions creates a new type of data sourcing. It puts Nielsen's advice on steroids.
"We have a dozen hybrids with more than 100,000 acres of yield data, some with 200,000 to 300,000 acres of data, spread across thousands of soil types, hundreds of thousands of combinations of seed, soil type and weather," says Baron. "Using our aggregated data and analysis, growers who planted the top performers we found for their soils from 2015 averaged about six bushels more per acre in 2016. Where there were larger concentrations of members in an area average yields jumped by 25 bushels per acre."
Data mining for hybrid selection got a secondary boost with research by FBN on seed genetics. Cross matching the various variety ID numbers and brands on 7,500 seed tags submitted by farmer members revealed that 38% of corn hybrids and 45% of soybean varieties are the same genetics, sold under multiple brand names.
"Some genetics are sold by as many as 12 different companies," says Baron. "These are not just smaller brands. Outside of a few majors like Pioneer (who showed no corn relabeled) and DeKalb, almost everyone does it."
Baron emphasizes that this is not illegal, just possibly misleading if the same hybrids/varieties are sold in the same area at different prices from other companies. Maintaining genetic diversity could be an issue. However, once the genetic duplication is known, it adds many more yield results to the mix when comparing a hybrid. That is information that interests Strom.
"If available in two other brands, how are they performing?" asks Strom. "I haven't looked into it, but I can see the value for comparison. It's another tool to help find what works for you on your farm. Every farm is different, and what works for me may not work for others. In the end, you still have to have the yield."
Subscribe to receive top agriculture news
Be informed daily with these free e-newsletters
You May Also Like
---