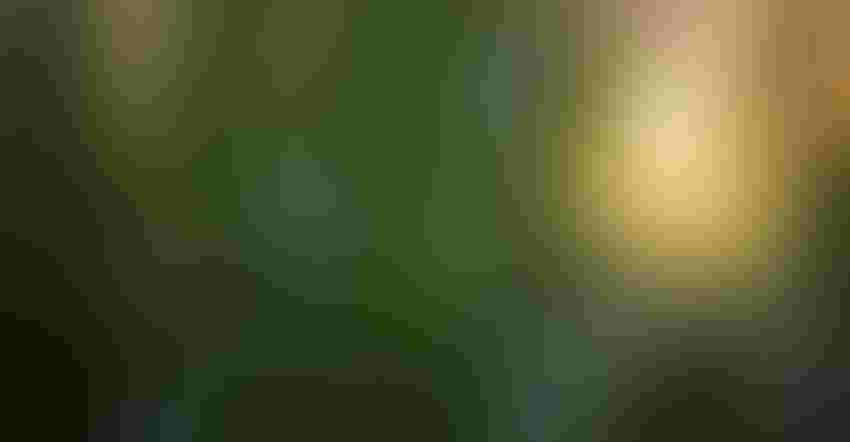 It's a refrain some farmers know too well: Corn rootworm larvae and adults can rob yield with their appetite for everything from the roots to the leaves to the silks of corn plants. Thankfully, through innovations like Bt traits, farmers are protected from experiencing a lot of that damage. Like any resistance trait, though, farmers must take precautions to ensure it's a viable option for the future.
Starting the Seed Off Strong
Elsie Wetzel, a fourth-generation farmer in Tom Bean, Texas, says this year on her family farm, they planted around 2,500 acres of Bt corn, factoring in a 20% structured refuge, which is the requirement in their area because of the amount of cotton acreage that also depends on Bt traits to ward off pests. They've been planting Bt corn on their farm since the technology was first introduced.
Prior to the introduction of Bt traits, soil insecticides were applied in-furrow with the seed to protect the corn from insects. Wetzel says today on their farm, they rely on seed treatments to supplement Bt traits to provide most of the protection for their corn. Having most of the protection they need right in the seed minimizes the inputs they have to apply, reducing the risk of runoff into local waterways.
"We think Bt is important because it allows us to limit the inputs that go into the ground. It gives us more consistent protection against pests compared to soil-applied insecticides to produce a more reliable product," Wetzel says.
Bt, the Better Protector
A few states away on Bridgeforth farms in northern Alabama, Kyle Bridgeforth grows all Bt corn. He says Bt is the right choice for his family's operation because they know what they can expect in terms of the end product.
"For us, it's about reliability. When you take all of the costs of farming and factor in all of the different elements that affect corn growth, the required yield to have a profitable crop is pretty high," Bridgeforth says. "Bt corn allows us to reach those yields to be profitable. The corn is way more inconsistent without it."
On his farm, they manage insects on an ongoing basis throughout the season, monitoring infestations and making adjustments as needed. These practices help them determine if a spray pass is required in the case of surviving adult insects or the appearance of insects that aren't covered by Bt traits.
"It all starts with an agronomist who helps us survey our fields," he says. "We check the leaves. We check for pests throughout the entire growing season. Based on that analysis, we spray whatever insecticide is recommended and required. Corn is a little more predictable than say, cotton, where you have a lot of insect pressure all of the time."
Although scouting is still an important management practice for Bt corn, Bt technology reduces the intensity of scouting that must occur. Before Bt, when insect infestations were at a much higher level, scouting needed to occur more frequently. Having the protection of Bt decreases the amount of scouting needed and reduces the amount of labor needed to do so.
Around for the Future
Neither Wetzel nor Bridgeforth recall any infestations of corn rootworm on their farms, and Bt is to thank for a good part of that. The practices that farmers implement, like Wetzel's structured refuge and Bridgeforth's careful scouting routine, also play a role in protecting not only their crop from insect infestation, but also in preventing insects from developing resistance to Bt.
Wetzel says planting Bt corn is one way to make the most of the land in their care so it is there for future generations. "We want to make the most of this land for our kids so we can pass it down to the next generation. Land development is moving in around our farm. We have less land to farm, but we're still trying to produce the same amount of crops. Bt helps us worry less about natural factors by controlling insects, so of course we're going to use that."
For more information about Bt-resistance management, visit IWillTakeAction.com/insects/corn/principles-of-resistance.
Subscribe to receive top agriculture news
Be informed daily with these free e-newsletters
You May Also Like
---