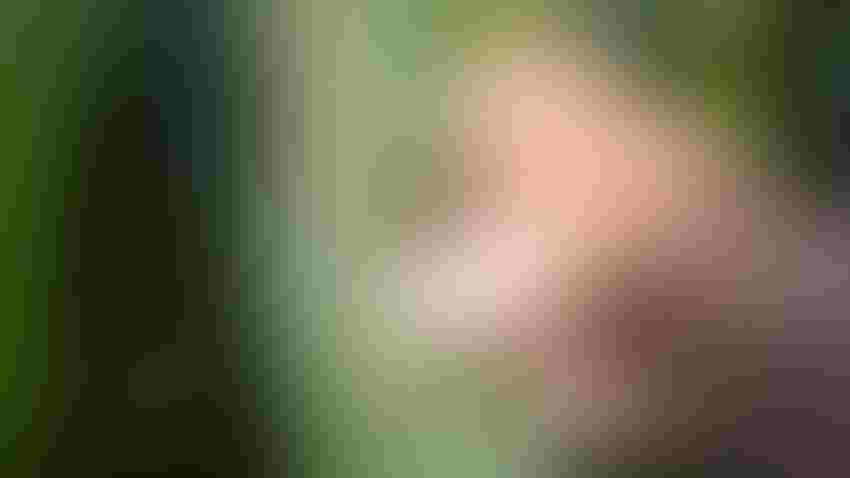 GET READY: If you wait until you see this much disease in a field, you may be rushed to line up the right fungicide and find someone to apply it. These are primarily gray leaf spot lesions.
Tom J. Bechman
Should you use fungicides this year? In which fields? What are the major diseases that you want to protect corn against? Is it worth spraying if the budget is tight?
There are lots of inoculum of disease organisms on the ground, ready to attack if conditions are favorable to pathogens. You must be ready to protect corn.
Here is a refresher based upon what I've learned during my career and what we've seen transpire over the past few seasons:
Future tip: Rotation. Rotate crops and avoid planting corn after corn every year. Inoculum can build up more quickly in these fields.
Preparation. Plan on using foliar fungicides if needed. Last year we saw yield increases of 15 to 20 bushels per acre as compared to where no fungicides were used. To maximize potential yield, we need to protect corn from diseases. Make the decision to spray fungicides early enough to line up the fungicide, labor and equipment.
Plant resistance not total answer. Plant breeders try to develop new hybrids with the highest yield potential and disease resistance at the same time. In my corn breeding nurseries, we inoculated early breeding generation materials. I dusted plants with fungi that infected leaves with prevalent diseases. Then we inoculated selected, hand-pollinated plants with stalk rot organisms directly into stalks.
However, it is almost impossible to develop resistance to all prevalent diseases. Disease organisms are constantly changing. By the time breeders develop new hybrids resistant to a certain disease organism, the pathogen might mutate and form new races. Some popular corn hybrids have very high yield potential but may be susceptible to certain pathogens. These susceptible but otherwise high-yielding hybrids create more disease inoculum for the following year because they are grown on many acres.
Northern corn leaf blight. This organism likes cooler temperatures. According to the Purdue University Corn & Soybean Field Guide, temperatures of 65 to 89 degrees F with long dew periods promote it. Lesions are long and tan, and become olive green as spore production starts.
Gray leaf spot. This disease likes high humidity and high temperatures. Look for 1.25-inch, rectangular lesions that are pale brown, tan or gray.
Tar spot. Humid conditions with prolonged leaf wetness promote tar spot. It can go from small, black raised spots to dying brown tissue very quickly. This disease appeared very late last year. It can require different timing with fungicides.
Goal of fungicides. You need to protect leaves above the ears because most yield is contributed by those upper leaves. You especially want to protect leaves during grain-fill.
When to spray. The ideal time to apply fungicides on corn is after all pollen shed is complete and silks start to turn brown. This could vary depending on the disease, especially if you are after tar spot. Scout carefully during this period.
What fungicides don't do. Fungicides don't increase yield, but they can protect yield potential in the presence of fungal diseases.
Other factors. Planting date and relative maturity of hybrids can affect development of certain diseases. Earlier-maturity hybrids sometimes escape disease.
Nanda is director of genetics for Seed Genetics Direct, Jeffersonville, Ohio. Email [email protected] or call 317-910-9876.
Subscribe to receive top agriculture news
Be informed daily with these free e-newsletters
You May Also Like
---