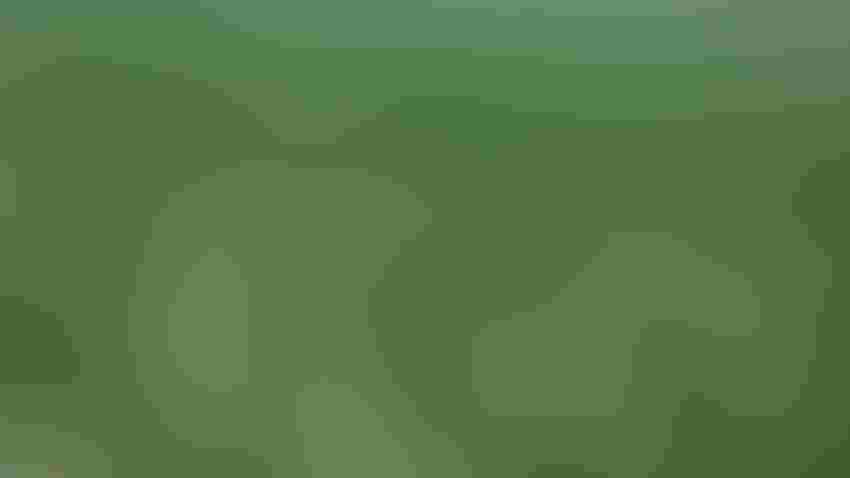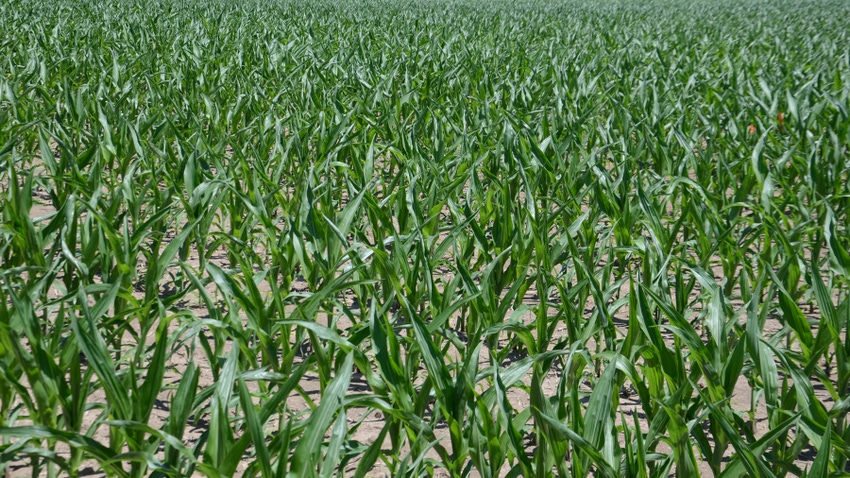 KEEP BALL ROLLING: If crops look good in early June, how do you keep them looking good? CCA Troy Jenkins says it's important to pay attention to soil fertility and to keep scouting.
Tom J. Bechman
Suppose it's early summer and you've survived the growing season so far. Corn and soybeans are up and growing. What do you do now as a crops manager to maintain that momentum?
Troy Jenkins, Rochester, Ind., shares several recommendations for both crops. An agronomist with Ceres Solutions, Jenkins works out of the Mentone Ceres Solutions fertilizer and chemical hub, working with other Ceres staff and with farmers in northern Indiana and southern Michigan. Recently, the Indiana Certified Crop Advisers recognized his 34 years of experience in the industry, naming him CCA of the Year.
Corn advice
So, what should you be paying attention to in corn as summer begins?
Nitrogen. "Dan Quinn at Purdue uncovered some key information with an experiment at five locations last summer," Jenkins says. "He started with a basic crop system and added in one input at a time at a higher level of management. One thing that showed up last year was timing of nitrogen application. He found good benefit for a midseason nitrogen application, even compared to earlier-season sidedressing.
"I am a firm believer in applying some nitrogen closer to when plants need it most. It's OK to preplant some N, but not all of it. Tony Vyn at Purdue discovered that for N applied just before planting, it is 60 days before the first big chunk is used and up to 80 days before the last 30% or so is needed."
Sulfur. Pay attention to sulfur needs, and don't assume the atmosphere will supply enough. "Vyn also found that corn still needs a large amount of sulfur after tasseling," Jenkins says.
Fungicides. Quinn saw a large response to fungicide applications in his 2022 study, even where disease wasn't present. If you scout and find disease, you definitely want to apply fungicide, Jenkins says. But based on Quinn's results, fungicides on corn appeared to provide benefits in 2022 with no disease present.
Soybean advice
What should you focus on in June and July in soybean fields?
Sulfur. "This is a big one for soybeans," Jenkins says. "Shaun Casteel at Purdue has demonstrated this for the past several seasons. Now, he's even saying you can apply sulfur in the spring before planting and still get a response in soybeans."
Apply ammonium sulfate, thiosulfate or even gypsum — but not elemental sulfur, because it reacts too slowly, Jenkins says. Based on Casteel's work, sulfur applied on soybeans planted after mid-May doesn't typically show a response.
Fungicides and insecticides. "We believe fungicides are helping keep soybean plants healthier," Jenkins says. "We need to keep petioles on plants to retain leaves. Applying fungicides with insecticide appears to be a good strategy to help do so. If we lose petioles and leaves drop, we lose yield potential."
Routine scouting. Even if you're going to apply fungicides and insecticides anyway, Jenkins suggests continuing a routine scouting program.
"It's important to know what problems you might already have in the field to know which products to apply," he explains. "If you have spider mites and apply the wrong insecticide, for example, you can actually make the infestation worse."
Subscribe to receive top agriculture news
Be informed daily with these free e-newsletters
You May Also Like
---