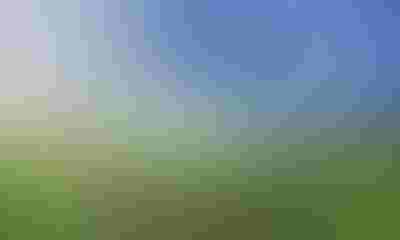 Farmers Edge is expanding its operations in Brazil by establishing a regional headquarters in Campinas, São Paulo, and appointing Lucas Trindade as general manager of Brazilian operations.
Formerly an executive within Monsanto's technology development in Brazil, Trindade will leverage his background to scale the national Farmers Edge presence to ten times its current size by the end of 2016. Farmers Edge is a global leader in precision agriculture and independent data management solutions. The announcement came March 14.
Related story: Farmers Edge partners with Grower Information Services Co-op

Farmers Edge expansion will introduce data into areas that have traditionally lacked the information. (Photo: Givaga/Thinkstock)
As the world's second largest agriculture market, Brazil leads in soybean, corn, sugarcane and cotton production. Its agriculture industry is one of the most rapidly expanding markets in the world. This announcement comes as Brazil's agriculture markets reach new growth records, with the 2016 soybean market expected to hit 100 million tons.
"In just two years, Farmers Edge has made a significant impact for growers throughout Brazil," Trindade said.
With nearly 140,000 acres under management in Brazil, Farmers Edge is enabling more productive and sustainable farming in the Bahia and Mato Grasso states. Working with strategic partners like Mitsui, Farmers Edge is bringing its Variable Rate Technology and Precision Solutions to some of the largest farms within Brazil's most fertile growing regions. Ultimately, this expansion will introduce precision agriculture to the data-sparse environments that have traditionally lacked the information needed to make agriculture more sustainable, reliable and profitable.
"As we continue to expand globally, Brazil represents another market that is in need of precision tools to enhance sustainable agriculture," said Wade Barnes, president and CEO of Farmers Edge. "Our success in highly disparate regions, ranging from Brazil to Eastern Europe and the Midwestern United States, demonstrates that growers worldwide all need the same robust, accurate, and adaptive data technologies, and Farmers Edge is dedicated to meeting this global demand."
Source: Farmers Edge
Subscribe to receive top agriculture news
Be informed daily with these free e-newsletters
You May Also Like
---