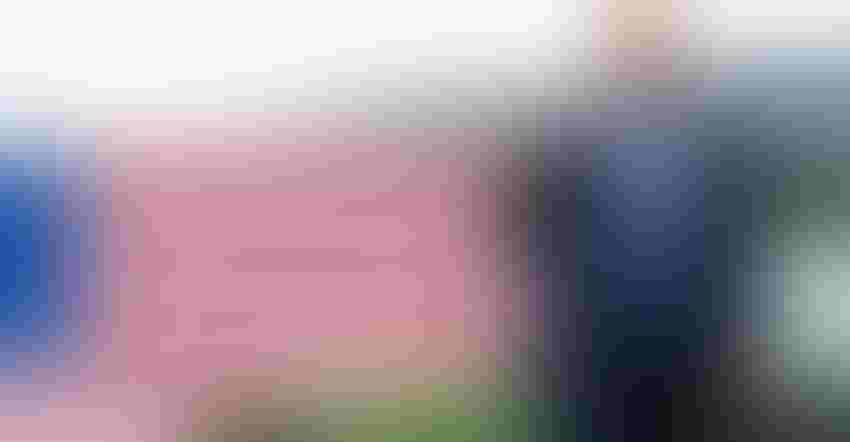 It's no secret that there's an ongoing love affair between President Donald Trump and American farmers, and with all the chaos in the world, that bond may be growing even stronger.
In 2016, Trump won the rural vote by 33 points — 64% compared to Hillary Clinton's 31%. But our farmer-readers may love him even more today.
At Farm Futures, we regularly survey our readers on their insights on all types of issues, including their presidential preference. (Thanks to all who have ever clicked and responded to our quarterly surveys.) In August 2016, 72.6% of farmers we surveyed said they would vote for Trump. And even after the trade wars and now the COVID-19 pandemic, our August survey found that 75% of farmers would vote for Trump, up from the 60% in 2018 and 66% in 2019.
How D.C. works
Coming out of eight years under President Barack Obama, it is not very surprising to see a surge for a change in the way business is done at the federal level. Our presidential reelection history shows it's easy to adopt change after two terms. In my lifetime, the only president who didn't get reelected was President George H.W. Bush.
Overwhelmingly in 2016, the most important issue in the presidential election to our farmer readers was "the way government in Washington operates" at 30.6%, followed by the economy at 13.5% and the Supreme Court at 12.6%. Compare this to 2020's survey findings with economic recovery ranking at 24%. That's the first time another issue has surpassed the way Washington operates" at a close 22% in the four years since Trump has been in office.
Related:Survey: Farmer support for Trump is overwhelming
I recall writing a column in the months ahead of the November 2016 election, comparing the regulatory approaches of Donald Trump and Hillary Clinton. I think it's clear to see that the regulatory rollback Trump has achieved during his time in office has resonated in rural areas — including the Waters of the U.S. rule, environmental regulations, and other rules at USDA involving organic livestock and reform of the Grain Inspection, Packers and Stockyards Administration.
On foreign policy, within his first days of office, Trump withdrew from the Trans-Pacific Partnership and was talked off the ledge of doing the same with the North American Free Trade Agreement. Instead, he spent much of the next three years negotiating what we now know as the U.S.-Mexico- Canada Agreement, as well as side deals impacting agriculture with Japan and South Korea. The China trade war continues to drag on, despite some recent hope from revived purchases to meet the Phase 1 commitments.
Farmers still show patience in Trump's handling of foreign policy with hopes of a long-term gain from short-term losses.
High grades
Trump continues to get high grades from farmers on his handling of agriculture, domestic issues and foreign policy. Nearly 50% of farmers in 2017 gave an A or B on his handling of agriculture and 44.5% on foreign policy. In 2018, the handling of agriculture slipped to 47.1%, but foreign policy was up to 57.6%, and of those, 30.5% felt he earned an A. Fast-forward to 2020, and 67% give Trump an A or B on his handling of agriculture and 63% on foreign policy.
Farmers may not have known what they were getting with Trump four years ago, but I think our survey confirms they've found comfort in what they received. Yet, farmers only make up 2% of the nation's population.
Even in rural America where non-urban and rural votes extend beyond the farmgate, the support for Trump will be an important one to watch in the final stretch this election season.
About the Author(s)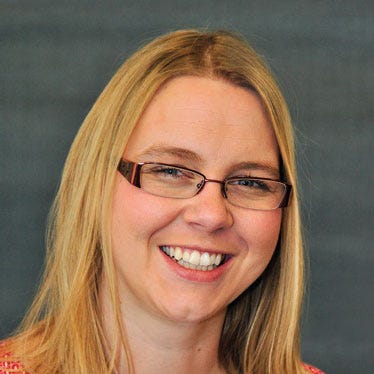 Policy editor, Farm Futures
Jacqui Fatka grew up on a diversified livestock and grain farm in southwest Iowa and graduated from Iowa State University with a bachelor's degree in journalism and mass communications, with a minor in agriculture education, in 2003. She's been writing for agricultural audiences ever since. In college, she interned with Wallaces Farmer and cultivated her love of ag policy during an internship with the Iowa Pork Producers Association, working in Sen. Chuck Grassley's Capitol Hill press office. In 2003, she started full time for Farm Progress companies' state and regional publications as the e-content editor, and became Farm Futures' policy editor in 2004. A few years later, she began covering grain and biofuels markets for the weekly newspaper Feedstuffs. As the current policy editor for Farm Progress, she covers the ongoing developments in ag policy, trade, regulations and court rulings. Fatka also serves as the interim executive secretary-treasurer for the North American Agricultural Journalists. She lives on a small acreage in central Ohio with her husband and three children.
Subscribe to receive top agriculture news
Be informed daily with these free e-newsletters
You May Also Like
---