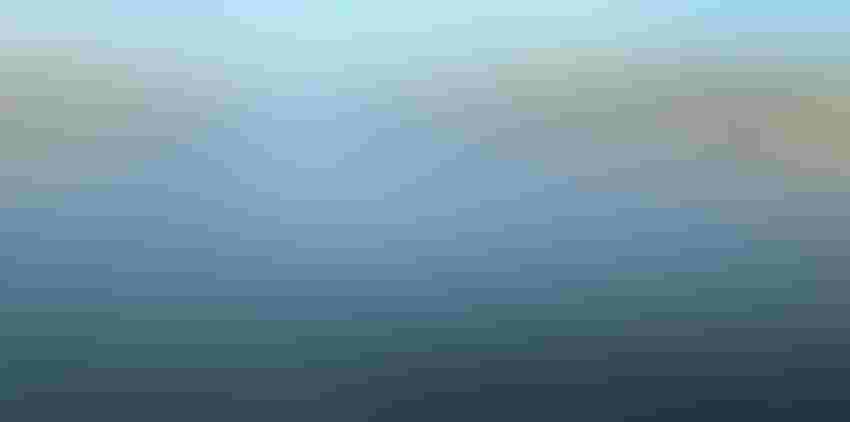 The California Aqueduct carries water to farms in the San Joaquin Valley.
Todd Fitchette
In the past month, we've worked on testimony for three different Congressional hearings dealing with the Western drought. Each has provided an important opportunity to explain drought and Western agriculture to federal lawmakers.
Why is protecting irrigated agriculture in the West so important? There are three key reasons:
Maintaining food independence for this nation is more than just providing a healthy, abundant, and transparent food supply – it is also a matter of national security;

Agriculture is the only U.S. sector that has posted a trade surplus for well over 50 years; and,

As diets evolve and the global population continues to expand, our position as the world's largest food exporter will play an increasingly significant role in the global economy.
Unfortunately, some Western producers are starting to feel that their way of life is being written off by a segment of the public that appears to believe that the tragedy occurring in many parts of the West is a comeuppance that ranchers somehow deserve.
It has been frustrating to our members across the West to see some of the media characterization of the tragedy that is being inflicted upon their fellow farmers and ranchers. The New York Times, New Yorker and Los Angeles Times in recent weeks have featured commentary from faraway critics who downplay the importance of using water to produce affordable and safe food and fiber. 
During a drought, it often seems like much attention is given to the critic, who has never managed water resources or implemented projects to improve water management or habitat for water-dependent species, but has the "simple" answer to the problem at hand. Inevitably, the critics focus on their favorite beneficial use of water, which they favor at the expense of other important beneficial uses of water.
We still hold a sliver of hope that critical thinkers and leaders will easily distinguish this nonsense from reality.
There is a clear distinction to many of us in the rural West between those who are actively working, and the observers offering only critiques. Many Western ranchers are truly actively engaged, looking for ways to solve water challenges, as opposed to the myriad of outside interests who have no problem sharing their criticism and harmful strategies. We will keep pushing to inform policy makers and the public on the consequences of drought—namely water shortages, devastation to rural communities and lifestyles, food insecurity and higher prices at the supermarket. 
We'll also continue our efforts to ensure that irrigated agriculture continues to play a vital role in feeding our Nation, while keeping our rural communities and the environment healthy. At a time of unprecedented change, one certainty holds firm and true – our nation's most valuable natural resource must be preserved.
Western producers can and will successfully work through future droughts and water shortages in a collaborative and effective way.  The future of millions of people and millions of acres of farms and ranches and the food and fiber they produce rest on this belief.
[Keppen is executive director of Family Farm Alliance.]
Subscribe to receive top agriculture news
Be informed daily with these free e-newsletters
You May Also Like
---