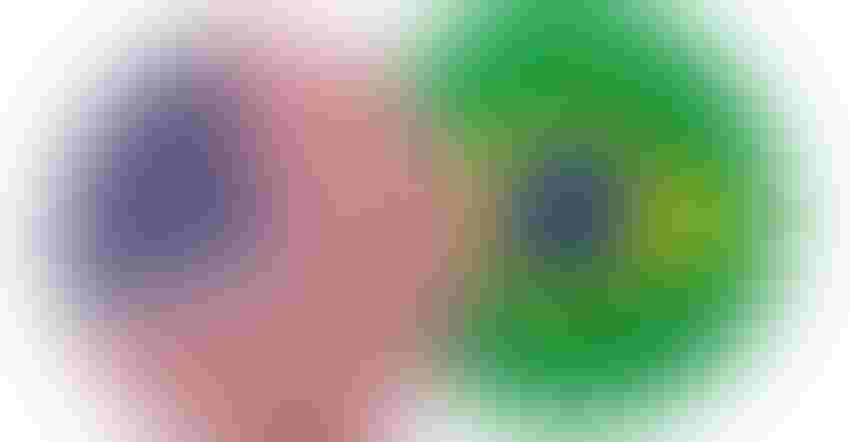 Brazil has extended its tariff rate quota (TRQ) for 90 days starting on Sept. 14. During that time, the U.S. and Brazil will discuss ways they can open their respective ethanol, soybean and corn markets, according to Reuters.
A tariff rate quota is a mechanism that allows a set amount of specific products to be imported at a low or zero rate of duty.
Brazil's tariff rate quota expired on Aug. 31 and was in limbo, with all U.S. ethanol exports to the country subject to a 20% tariff.
Bloomberg reported on Sept. 2 that Brazilian President Jair Bolsonaro was considering reapplying the tariff-free quota on U.S. ethanol imports for 90 days in a show of goodwill to President Trump ahead of U.S. elections.
The 90-day extension reverts back to the. Tariff rate quota that was in effect prior to Aug. 31, 2020.
"Brazil and the United States agreed to proceed in this manner in the spirit of the economic partnership created under the leadership of Presidents Bolsonaro and Trump, acknowledging the need to continue to constructively address the effects of the crises generated by the COVID-19 pandemic on their bilateral trade and domestic production," according to a joint statement from Brazil's Ministry of Foreign Affairs.
Trump had urged renewal of the no-tariff quota, while Brazil's farm sector lobbied Bolsonaro to drop the ethanol import quota or get something in return, Reuters reported.
On Aug. 10, Trump called for "fairness in tariffs," on ethanol, saying, "as far as Brazil is concerned, if they do tariffs, we have to have an equalization of tariffs. …it's called 'reciprocity.'"
Key ethanol leaders weren't pleased,but expressed optimism. In a joint statement from Emily Skor, CEO, Growth Energy; Ryan LeGrand, president and CEO, U.S. Grains Council; Jon Doggett, CEO of the National Corn Growers Association; and Geoff Cooper, president and CEO, Renewable Fuels Association, the leaders said, "While we would have preferred Brazil abandon its ethanol import tariffs entirely and resume its free trade posture on ethanol, which it held for several years before the TRQ, we view its decision to temporarily extend the TRQ on ethanol at the current level as an opportunity to continue discussions toward that end."
"The U.S. Grains Council, Growth Energy, the Renewable Fuels Association and the National Corn Growers Association believe the 90-day extension of the TRQ serves neither Brazil's consumers nor the Brazilian government's own decarbonization goals, especially while Brazil's ethanol producers continue to be afforded virtually tariff-free access to the U.S. market," the statement read. "While the Brazilian ethanol market has not been fully reopened to imports, we appreciate the continued support and efforts of the U.S. government as we use this 90-day period to aggressively pursue an open and mutually beneficial ethanol trading relationship with Brazil."
Subscribe to receive top agriculture news
Be informed daily with these free e-newsletters
You May Also Like
---