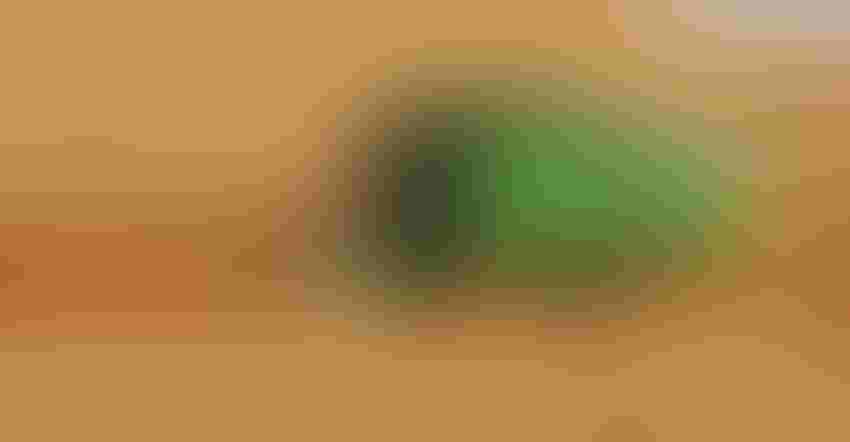 If U.S. farmers plant 92 million acres of corn this year and get trend-line yields, the natural result will be a bin-busting harvest, according to the latest projections from USDA, which the agency released in its Grains and Oilseeds Outlook on February 22.
After assuming average yields of 176.0 bushels per acre, USDA projects the 2019 corn crop could top 14.890 billion bushels, with increased acreage this year (the most since 2016) more than offsetting slightly lower yields.
On the demand side, USDA expects total use of 15.015 billion bushels, thanks to both higher domestic use (12.540 billion bushels) and exports (2.475 billion bushels). As a result, ending stocks for 2019/20 could drop 5% year-over-year, reaching 1.7 billion bushels. That scenario is supportive of an average farm price of $3.65 per bushel, up 5% from last year.
U.S. soybean acres this year, in contrast, are expected to drop to 85.0 million acres this year after farmers face a relatively unfavorable price ratio with corn. With average yields projected at 49.5 bushels per acre, USDA assumes a total production of 4.2 billion bushels, which is 8% lower than last year's mammoth harvest.
USDA shared some slightly bullish demand data, too. With a large inventory and strong soybean crush margins, crushers could move a record 2.1 billion bushels of soybeans this year. Exports are also expected to rise by 150 million bushels versus the 2018/19 marketing year, reaching 2.03 billion bushels.
"With rising global demand and reduced supplies in Brazil this fall, some recovery in U.S. exports is expected despite continued import duties assumed for U.S. soybeans in China," the report summarizes.
Soybean ending stocks for 2019/20 are still projected to be historically high, at 845 million bushels, but are still expected to shrink by 65 million bushels year-over-year. USDA projects a season-average farm price of $8.80 per bushel this coming marketing year, which is 20 cents higher year-over-year (but still moderately lower than $9.33 from 2017/18 and $9.47 in 2016/17).
Despite slightly fewer acres this year, USDA is projecting U.S. wheat production will tick 1% higher to reach 1.902 billion bushels if average yields can stay on the current linear trend of 47.8 bushels per acre.
On the demand side, higher domestic use could be more than offset by lower exports in 2019/20. But reduced supplies heading into the upcoming marketing year could leave ending stocks down 7% to 944 million bushels. The USDA considers this amount "burdensome" but is still supportive of small season-average farm price gains to $5.20 per bushel.
Obviously, these preliminary numbers are a moving target and will be treated as such throughout the year, according to Jennifer Bond, senior agricultural economist with USDA-ERS.
"We'll look next to spring weather, trade and many other factors," she said.
Bond also noted that current USDA projections assume "normal weather conditions" for both spring planting and summer crop development. The agency also assumes China tariffs on certain U.S. agricultural products will continue at least into the near future. Current forecasts will be updated in the agency's May World Agricultural Supply and Demand Estimates (WASDE) report.
Subscribe to receive top agriculture news
Be informed daily with these free e-newsletters
You May Also Like
---